Las Vegas Shooter: Anonymous Donor Gives More Than $60K to Destroy Stephen Paddock's Guns
An anonymous donor has contributed mroe than $60,000 to ensure the destruction of the guns Las Vegas shooter Stephen Paddock used during the deadliest mass shooting attack in modern U.S. history.
Alice Denten, the attorney for the special administrator of Paddock's estate, confirmed to CNN in a report released Sunday that the donor has deposited the full amount of $62,500 into the trust account she's managing. However, the special administrator will require court approval before the guns can be destroyed. Denton expects a court hearing to take place early March.
The anonymous donor, described only as a "San Francisco software executive," told The New York Times he wished to "alleviate some of the pain" for the families of those affected by the mass shooting. "I think the families would feel better if the weapons are gone," he said, stipulating that he would like the guns destroyed in exchange for the money.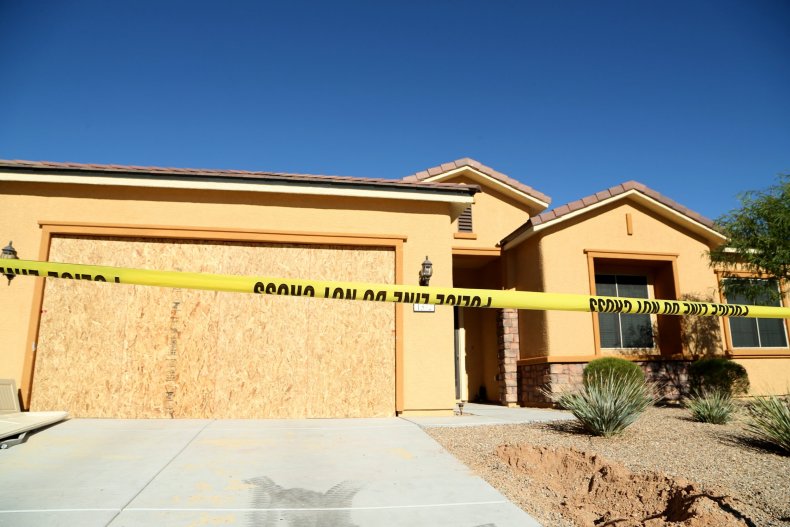 If approved in court, the weapons will be destroyed and the $62,500 donation will be added to Paddock's estate, which is set to be distributed among the families of the 58 people killed in the mass shooting. However, if the judge denies the request, the money will simply be returned to the "very compassionate" donor, Denton said.
Mynda Smith, whose sister Neysa Tonks died in the shooting, told CNN that she never wanted any money, but appreciated that the guns would be destroyed. "For us, it really is emotional trauma to continually go through things like this, to have situations pop up that are a reminder of the ugliness of it all," she said. "We never wanted financial gain—it wasn't of importance to us."
Smith added: "But if this man is willing to pay to destroy something associated with evil, that is a gift to not only us, but to the families and survivors."
When 64-year-old former auditor Paddock opened fire from Mandalay Bay Hotel's 32nd floor in October 2017, he had amassed at least 47 guns of varying sizes and power. The shooter fired more than1,100 rounds of ammunition from his hotel room, killing 58 people and injuring 851 others attending the Route 91 Harvest music festival on the Las Vegas Strip.
The shooting, the deadliest in modern U.S. history, reignited nationwide debates about gun control legislation, which resulted in an unprecedented number of laws passed in the 15 months since the incident.