Las Vegas Shooter Stephen Paddock Kept Staring at Mandalay Bay Housekeeper
Las Vegas gunman Stephen Paddock had raised alarm bells with a Mandalay Bay housekeeper, days before the October 1 shooting where he opened fire on a crowd of festivalgoers.
On Wednesday, the Metropolitan Police Department released the housekeeper's interview and statements from various casino employees, which provide new insight into the man who killed 58 people and injured hundreds.
The housekeeper, whose name was redacted from the official documents, told police that Paddock was in the room when she cleaned it, four days before the massacre. "He [kept] on staring at me," the housekeeper said.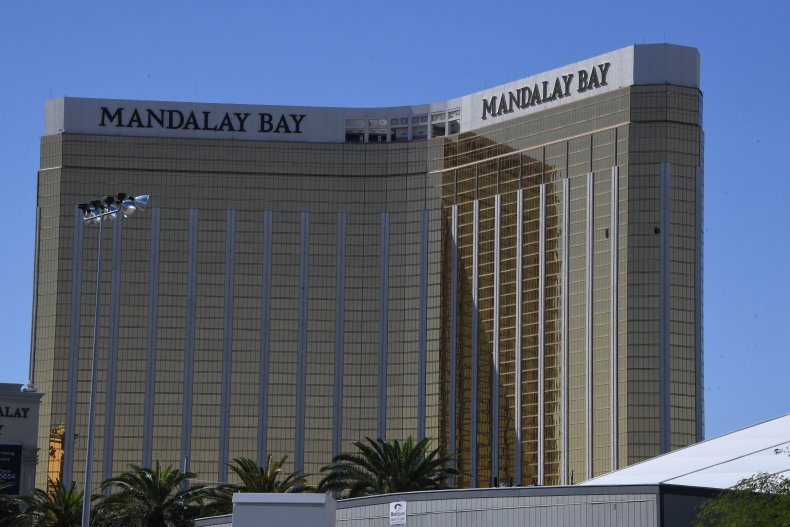 Paddock was on his laptop sitting at the living room table during the encounter. The housekeeper said he asked her if she was fine, to which she replied, "Oh yes I am OK." The housekeeper said Paddock then ordered room service but continued to stare at her as he ate his meal. She added that she found it strange that his room was filled with five pieces of luggage.
Caesars Entertainment and Wynn Resorts hosts said Paddock was quiet and introverted and only spoke about non-revealing things, such as traveling and gambling. They described Marilou Danley, Paddock's former girlfriend, as quiet as well, and admitted they did not feel that anything was wrong with their relationship.
Another host at the Rio, who was identified only by the initials A.D., told authorities that Paddock was usually easy-going apart from one incident three years ago where he yelled at an employee because he had to wait 20 minutes for his bags to be transferred to his suite.
"I still remember it to this day," the host said. "I knew he was still a gambler because I know his host at Mandalay Bay."
The Wynn Resorts host, identified only by the initials K.M., said he served Paddock for six years until August 2017.
"I would have never even thought he knew how to fire a gun," the host said. "I'm still flabbergasted to this day about it."
"Just never would have thought in a million years that either of them could have been capable of something like this."
Last October, Paddock opened fire on 22,000 people in Las Vegas from his Mandalay Bay hotel room using a series of semiautomatic rifles. Paddock killed 58 people and wounded nearly 500 others, before he died of a self-inflicted gunshot.