Las Vegas Shooting Is 'Price of Freedom,' Bill O'Reilly Says, Adds 'Even the Loons' Have Right to Own Guns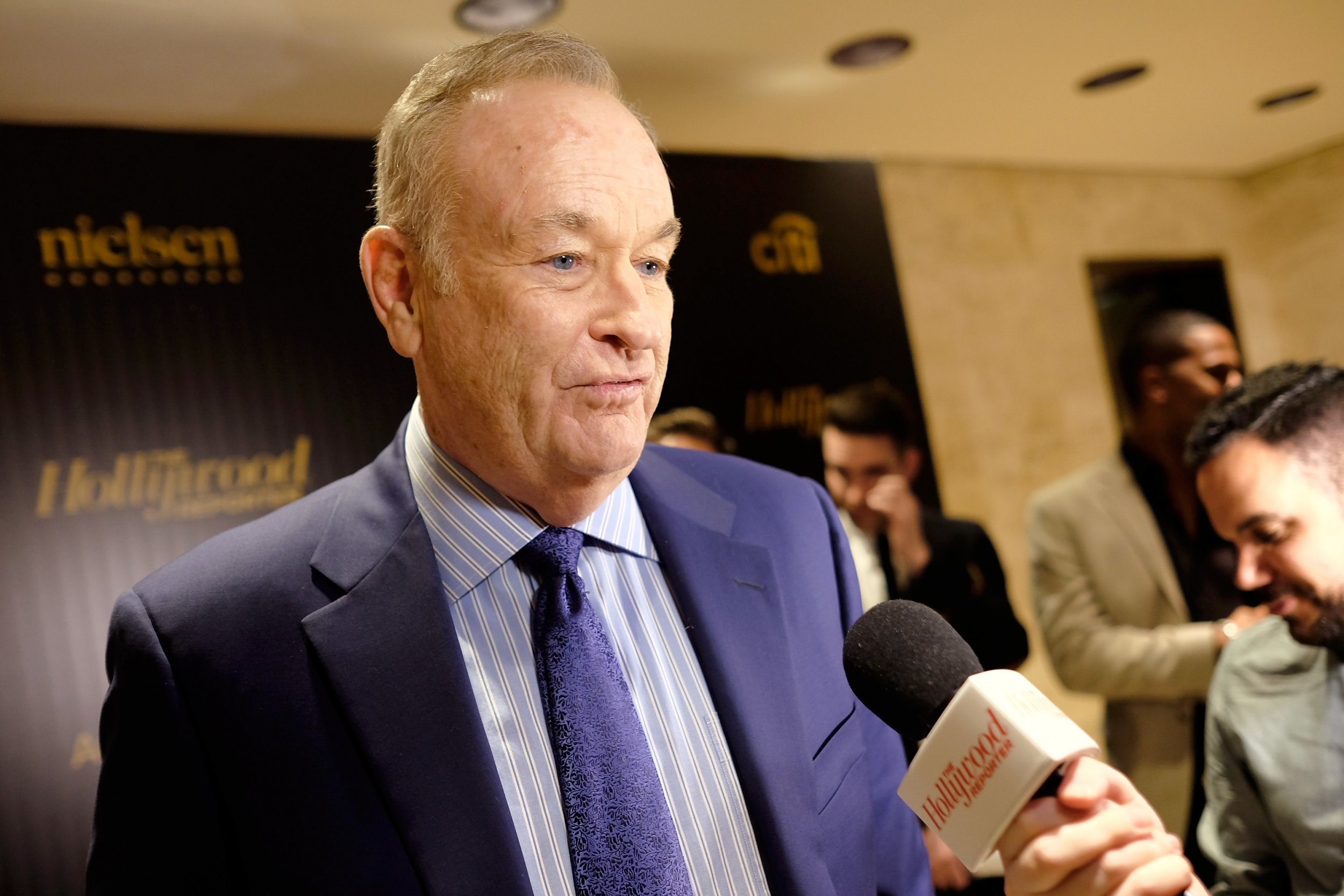 Former Fox News host Bill O'Reilly has said that Sunday's killing of at least 58 people in Las Vegas, the deadliest mass shooting in U.S. history, is "the price of freedom." O'Reilly, a conservative pundit who was fired by Fox News earlier this year following multiple allegations of sexual harassment, made his comments in a blog post published hours after a gunman shot at concertgoers at a country music festival, leaving more than 500 injured.
Related: How the NRA will react to Las Vegas shooting: Raise more money to donate to Congress to oppose gun controls
"This is the price of freedom. Violent nuts are allowed to roam free until they do damage, no matter how threatening they are," O'Reilly wrote on his website. "The Second Amendment is clear that Americans have a right to arm themselves for protection. Even the loons."
The suspect Stephen Paddock, who was found dead in his hotel room by police, was a 64-year-old who authorities say acted alone. His brother said he did not know of any mental illness affecting Paddock or any motivation for the shooting.
Nevada has some of the most relaxed gun laws in the country and doesn't limit the number of firearms individuals can possess or require them to have licenses or register their weapons. Nineteen rifles and hundreds of rounds of ammunition were found in the suspect's hotel room.
A statement from the manager of the store that sold the weapons to the Las Vegas gunman said he "never gave any indication or reason to believe he was unstable or unfit at any time."
The shooting toll, which eclipsed the 49 people killed at an Orlando nightclub last year as the deadliest in the U.S., immediately led to calls for many to impose stricter gun laws. O'Reilly, though, claimed that they would not have any impact on preventing these kinds of mass shootings.
"The murderer had a number of deadly weapons in his room and you can count on the gun control debate to ramp up," he wrote. "But having covered scores of gun-related crimes over the years, I can tell you that government restrictions will not stop psychopaths from harming people. They will find a way."
The gun lobby, led by the National Rifle Association (NRA), has repeatedly responded to mass shootings in recent years by fighting back against attempts to impose any restrictions or background checks on gun ownership. But, while previous President Barack Obama responded to deadly mass shootings by calling for increased regulations, President Donald Trump has given no indication that he will even mention gun legislation.
At an afternoon press briefing, White House Press Secretary Sarah Huckabee Sanders dismissed talk of gun control.
"There's a time and place for a political debate, but now is the time to unite as a country," she said.
Some Democrats have struck a very different tone. Senator Chris Murphy of Connecticut slammed what he described as his colleagues' "cowardice to act."