Concert Safety: Event Workers Say They Aren't Trained on How to Handle Mass Shootings, and It Scares Them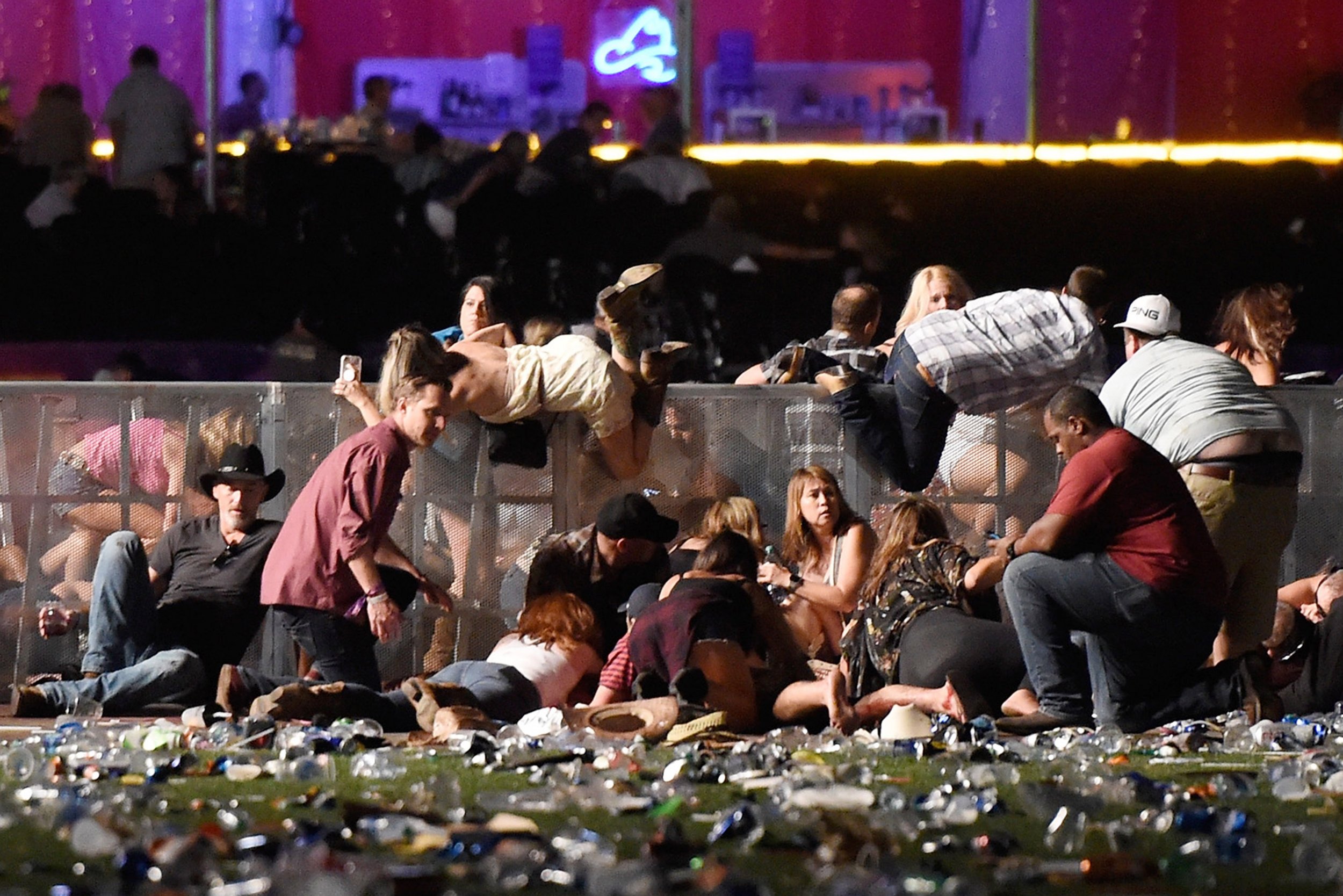 What should a stagehand do if the event they are working is suddenly interrupted by a man with a gun? Teresa Hull, a lighting specialist currently on tour with the classic rock band the Eagles, has always wondered what her response should be – and the recent attack on a Las Vegas country music concert has sharpened the questions in her mind.
Should she throw the room into darkness so the shooter can't see to shoot? Turn her spotlights on the shooter so the audience can see their attacker? Or should she abandon her control board and get herself to safety? She doesn't know. "The problem is there's nobody telling us what to do," says Hull. "There's got to be some standard for what are we supposed to do."
Event workers and security experts across the country tell Newsweek there is a frightening lack of training and guidance on how the people who staff large events should react when their audience is attacked. And in the wake of the Route Harvest 91 music festival shooting that killed 58 people in Las Vegas on October 1, industry associations and informal groups of event workers are questioning the lack of training and working to come up with a plan to solve the problem.
Workers are prepared for handling common events like medical emergencies or lost children, says Michael Rozin, president of a security consulting company that bears his name and an ex-Israeli soldier. "But when it comes to active threats, they do not receive adequate training," he says. "The consequence is simple: number of casualties."
The lack of guidance has sparked worried posts on Facebook pages like the one for members of the International Alliance of Theatrical Stage Employees. "Lights up. Let people evacuate quickly and as safely as possible," the head electrician for an opera house in Dallas commented on a post questioning how event workers should respond to a shooter. "So you're saying to raise the house lights when a sniper is picking people off?" another person responded.
And a draft letter that's circulating among event workers demands "training that will consist of pre-planning and distributing of what do in the event of a bomb threat, riot, and active shooter scenarios," with plans to send the letter to lawmakers or other authorities.
When passengers board a plane, stewardesses instruct them on what to do in case of an emergency. "But we don't do that generally at places of assembly. We don't do it at arenas, we don't do it at churches," says Kristi Ross-Clausen, the theater director at the high school in her Wisconsin town and the vice president of her IATSE local.
The audience as well as event workers needs to be educated on what to do if they are attacked – including how to exit and plans for prerecorded messages with instructions to be played on video screens and broadcast over the sound system, Ross-Clausen says. "There's a core group of us in the live event industry ringing the bell saying, 'Hey guys, we can do this better.'"
There's also a significant difference in the amount of emergency training provided for workers at fixed facilities, like Madison Square Garden, as opposed to mobile festivals like Lollapalooza. Staff at fixed facilities are regularly trained to evacuate the facility or instruct people to "hold in place," but at a festival site like the Route 91 Harvest festival, there could be event employees and lights people who are working there for the first time, says Russ Simons, managing partner at Venue Solutions Group, consultants for public assembly facilities.
Examples of the training that event workers should receive include getting on communication systems – like a bullhorn or microphone system – to tell the public what is happening and what they should do, says Rozin, the security consultant. "It's really simple. The goal of this type of training is guide people how to get to safer place and how to communicate to others how to get to a safer place," he says.
A spotlight operator who was working the Route 91 Harvest festival says he had no idea what to do when Stephen Paddock began firing into the crowd. "Nobody knew what to do, where to go. We, the guys on the towers, we could turn a few degrees and look directly at where that guy was shooting from," Paul Weiss told Pollstar, a concert trade publication.
The communication lines remained open between event workers, Weiss says, but nobody gave him or the other workers any instructions other than "Stay down." And an OSHA trainer told Pollstar that the agency's active shooter trainings focus on office employees and not workers at open spaces like music festivals.
Las Vegas was only the latest attack on a concert or event, with 90 killed at a rock concert at the Bataclan theater in Paris in 2015 and 22 killed in a bomb blast at an Ariana Grande concert in Manchester in May.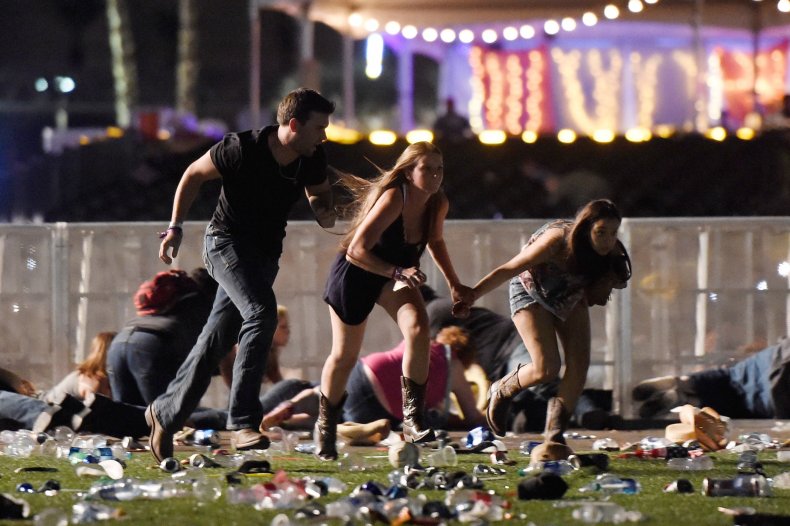 The problem with current training – besides the fact that it doesn't reach all workers – is that it follows a "Run/Hide/Fight" strategy that doesn't work well for people attending a concert or big event. "Run, hide, fight presumes a high level of situational awareness. First, you have to know what gunfire sounds like, [but] 'Oops, most people don't,'" says Steven Adelman, vice president of Event Safety Alliance, a nonprofit founded after a roof collapsed onto a country music concert at the Indiana State Fair and killed seven people in 2011.
A better model would acknowledge that event attendees are in crowded dark spaces that are unfamiliar to them, sometimes they're drunk and they aren't paying attention to anything except the act onstage – so they need event professionals to guide them away from the attacker.
"Most people in an event audience aren't situationally aware. They're basically sheep. Sheep need to be led, they need shepherds," says Adelman. "There might be better outcomes if event professionals are taught to be shepherds, to lead people who are confused or frightened or paralyzed how to move someplace safer."