Fake News Stories About the Las Vegas Shooting, Debunked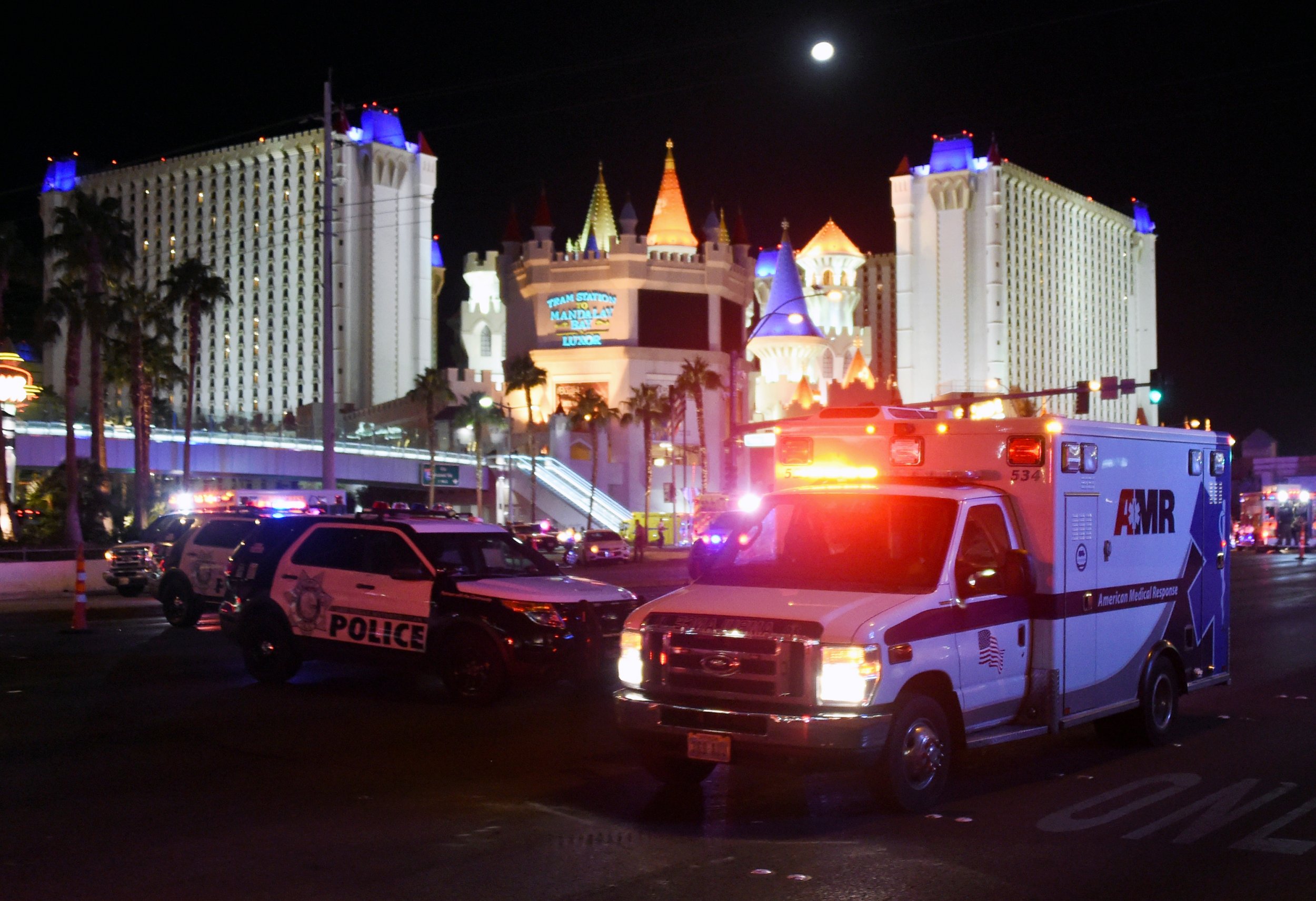 In the wake of what appears to be the deadliest mass shooting in modern U.S. history, rumors and untrue information have spread on social media.
Las Vegas police said that a single gunman—named as 64-year-old Stephen Paddock—had opened fire on concertgoers attending the Route 91 Harvest country music festival from his hotel room at the Mandalay Bay resort on the Las Vegas Strip.
Fifty people were killed and more than 400 injured in the attack, according to the latest figures released by police.
In the immediate aftermath of the attack, numerous fake news stories appeared about the identity of the gunman, other active shooters and other purported attacks.
1. There were no other coordinated attacks
After the first reports of gunfire outside the Mandalay Bay resort late on Sunday, social media was immediately abuzz with claims of other coordinated attacks taking place on the Las Vegas Strip. In particular, people on social media claimed that another shooter was active in or around the New York-New York Hotel & Casino, while others claimed that a car bomb was located outside the Luxor Hotel.
Las Vegas Metropolitan Police Department Sheriff Joseph Lombardo debunked the rumors in a press briefing given in the early hours of Monday, when he said that police had shot the only suspect involved in the attack.
Lombardo added that the only explosive used in the incident was a controlled explosion used by police to enter Paddock's hotel room.
Read more: Las Vegas shooting live updates: Deadliest mass shooting in recent history
2. The attacker was not Geary Danley
In the hours following the attack, police named Marilou Danley, a 62-year-old woman, as a person of interest. Sheriff Lombardo later said that Danley had been outside the United States and was not thought to have been involved in the attack.
But seizing on her name, far-right bloggers and news sites identified Geary Danley as the shooter in the attack. Before it went blank, Marilou Danley's Facebook profile said that she and Geary Danley had married in 2011.
Bloggers and trolls said that Geary Danley had liked various left-wing causes on Facebook—including television host Rachel Maddow and pages directed against President Donald Trump—as evidence for their assumption.
The Gateway Pundit, a blog set up by far-right commentator Jim Hoft, ran a story identifying Geary Danley as the killer and describing him as a "left-wing loon." It has since been deleted.
3. There was not more than one attacker, according to police
Despite Sheriff Lombardo's statement to the contrary, commentators on social media have continued to insist that more than one gunman must have been involved in the attack.
Police have consistently said that they do not believe there to be any other suspects in the attack, though the investigation remains active and they are still appealing for information and video evidence from anyone who was at the concert.
4. Marilou Danley did not tell concertgoers that they were going to die
After police briefly named Danley as a person of interest in the investigation, social media went into overdrive with rumors about the woman. Several people claimed that Danley had been present at the country music festival and warned revelers that they were about to die.
The claim appeared to be linked to an interview given by a woman identified as Brianna, who had attended the concert and claimed that another woman had told people in the crowd that "we're all going to die."
But police later said that they had located Danley outside the country and that she was not a suspect in the investigation. Paddock appeared to have used the woman's identification when staying at the hotel, police said.