Las Vegas Mass Shooting: FBI Closes Investigation Into Stephen Paddock After No Motive Found
The FBI has closed its investigation into the largest mass shooting in modern U.S. history, unable to find a motive behind the actions of the killer, Stephen Paddock.
His rampage on October 1, 2017, killed 58 people attending the Route 91 Harvest country music festival and left nearly 900 people injured. The 64-year-old fired more than 1,000 rounds over 11 minutes into the crowd below from a window of the Mandalay Bay Resort and Casino.
FBI officials examined Paddock's clinical and developmental history and concluded that there was "no single or clear motivating factor" behind his actions and that he did not appear to have a religious or political agenda.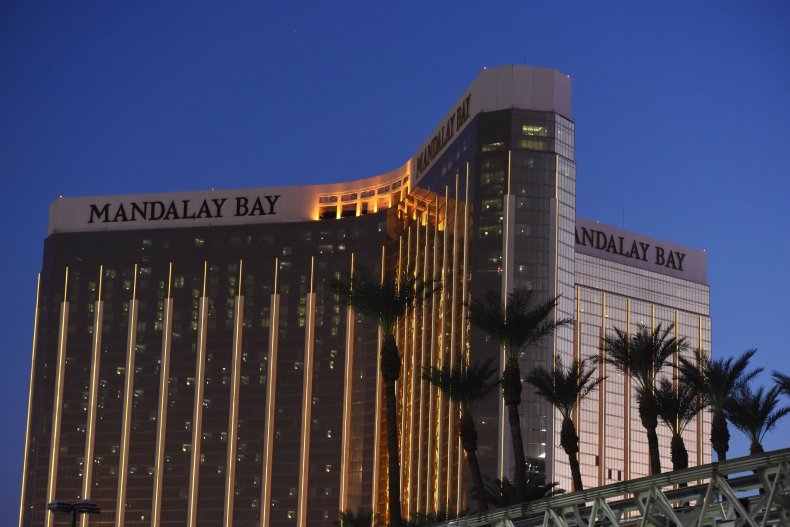 "Throughout his life, Paddock went to great lengths to keep his thoughts private, and that extended to his final thinking about this mass murder," officials said in their report, according to NPR.
The FBI said it was not unusual for there to be no explanation for such a killing, although it appeared that Paddock's health was deteriorating and he was getting ready to end his own life. The FBI also speculated that he had been influenced by a fugitive father who was once on the FBI's Ten Most Wanted Fugitives list.
"In reaction to this decline, Paddock concluded that he would seek to control the ending of his life via a suicidal act," the report said. "Paddock's father created a façade to mask his true criminal identity and hide his diagnosed psychopathic history, and in so doing ultimately achieved significant criminal notoriety," the investigative panel concluded.
Police said Paddock had started to stockpile weapons a year before the attack. He spent more than $1.5 million in the previous two years and was estranged from his family and girlfriend. He liked to gamble tens of thousands of dollars at a time in high-stakes poker.
His younger brother, Eric Paddock, said he was the "king of micro aggression" who may have been bored enough with life to plan an attack that would earn him infamy, NBC reported.
Aaron Rouse, the agent in charge of the FBI's Las Vegas office, told the Associated Press: "It wasn't about MGM, Mandalay Bay or a specific casino or venue. It was all about doing the maximum amount of damage and him obtaining some form of infamy."
Mynda Smith, whose sister was killed in the attack, said she was glad that Paddock killed himself before police arrived outside his hotel suite.
"I truly believe if he had lived, he would have made my parents' life miserable. We would've been caught up in trials and having to listen to things that he would say," Smith told NPR.