Bringing Bodies Home Final Step After Las Vegas Shooting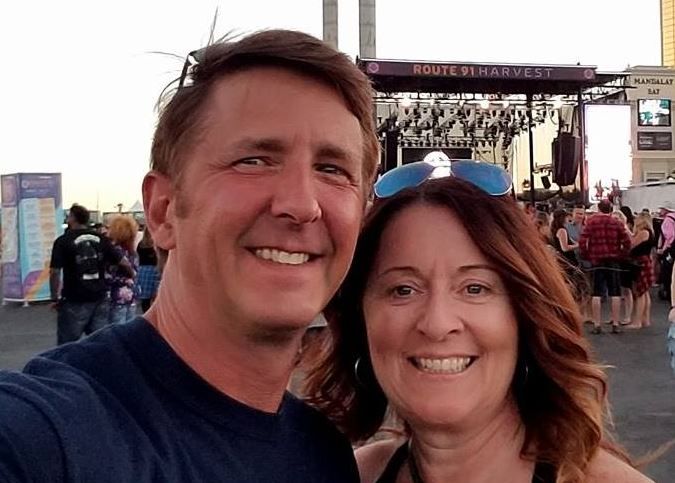 Tony Burditus checked in at the Las Vegas airport by himself on Friday. Denise Burditus, his wife of 32 years, was killed in front of him Sunday evening and he stayed for the week to answer questions and fill out official forms so he wouldn't leave her body behind when he flew home to West Virginia.
"She's actually going to beat me home now by about an hour," he says by phone Friday morning, just after he walked through airport security alone.
Only seven of the 58 people killed last weekend when a 64-year-old man opened fire from his hotel suite lived in Nevada. The bodies of the other victims—who hailed from 13 different U.S. states and Canada—will have to travel thousands of miles before they reach their hometowns and final resting places. For the families of the victims, bringing their loved ones home is a complicated and officious task they must complete even as they are consumed by grief.
Burditus, 51, and his wife, 50, ran together as gunshots rang out at the country music concert they were listening to on Sunday night. Denise was hit and was still alive when Burditus, a retired special forces soldier, lifted her into the bed of a pickup truck and headed for Spring Valley Hospital. Burditus tells Newsweek she died on the way to the hospital. Traffic slowed the truck, and emergency workers arrived to take Denise's body to Spring Valley, which admitted 52 patients connected to the shooting.
.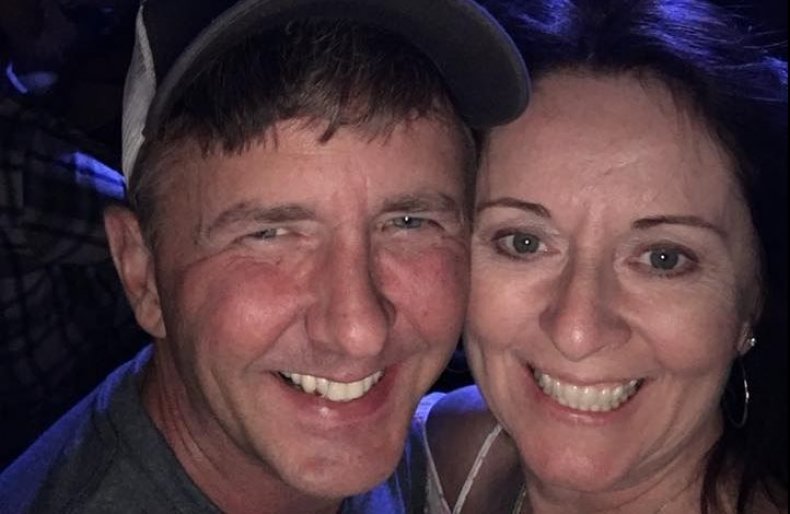 When a concertgoer died in or on the way to a Las Vegas hospital, a doctor or nurse would immediately call the Clark County coroner's office to report the death, John Coldsmith, a chief nursing officer at the hospital group that includes Spring Valley, tells Newsweek. After the hospital called to report a death, the coroner's office sent a van to collect the body, he says.
A hospital worker told Burditus to call the coroner in the morning. Even with those instructions, Burditus says, "I was lost, I had no idea what to do." He tried calling Monday but the office was overwhelmed and didn't call back after he left two messages. A friend came to pick up Burditus, but when they went to the coroner's office they couldn't get in.
Later that day, Burditus went to the family assistance center set up by the Clark County Office of the Coroner at the Las Vegas Convention Center to support the family members of victims and gather information to identify the victims. "Once I got there it was effortless," Burditus says. There were police officers and federal workers and officials who explained the process and paperwork necessary to get Denise's body back to West Virginia.
Once the coroner's office has identified a body, it contacts the family and asks if there is a preferred funeral home in Las Vegas, Michael Toth, the mortuary manager at Palm Northwest Mortuary in Las Vegas, tells Newsweek. Palm Mortuary has multiple locations and the families of several shooting victims have called to ask the funeral home to handle their loved ones' remains, with some of those to be flown home, Toth says.
"If they're not local, then [the family] makes an appointment with a funeral home of their choice back home in Canada, in Alaska, in Pennsylvania," Toth says, naming some of the locations where the shooting victims lived. That funeral home then transmits the personal information for the Nevada death certificate—including the deceased's full name, Social Security number and mother's maiden name—to the Las Vegas funeral home.
Burditus followed those steps, calling a funeral home in West Virginia on Tuesday so it could coordinate with Davis Funeral Homes in Las Vegas to complete the necessary steps. Burditus went to Davis on Tuesday to fill out the paperwork. "They had everything prepared and they went through a couple of questions and I signed it," Burditus says. "I probably was in there 10 minutes."
After the coroner's office reviews the death certificate, it can issue a "burial transit permit," which gives the Las Vegas funeral home permission to book a flight home for the body. "We then work with the receiving funeral home or mortuary, tell them we have a permit, and find out what airport they want us to fly to," Toth says, adding that out-of-state families can decide whether to select a coffin in Las Vegas or back home. The body is embalmed before the flight and usually flies home in a hospital gown or robe.
"We're still waiting for families to choose funeral homes," Toth says. "We have some families who just say, 'I need some time to wrap my head around this. If a family takes a week to decide, that's OK.'"
Not Burditus. He got the paperwork done as fast as he could. Sometimes he almost welcomed the distraction from the tragic death of the woman he loved, who had worked as a banker for most of their lives but recently gone back to college, while at other points he was overcome by the loss. "It's been taxing. I've had ups and downs," he says.
The burial transit permit was granted Friday morning and Burditus left for the airport as soon as possible, flying home to their family at approximately the same time as the body of his high school sweetheart. He plans to keep working when he wakes up Saturday morning in West Virginia, meeting with the funeral home there to arrange an open casket funeral and cremation for his wife.
"I didn't want to leave her until I knew she had arrangements at home," he says, just before boarding the plane and taking his seat alone. "And that was accomplished today."