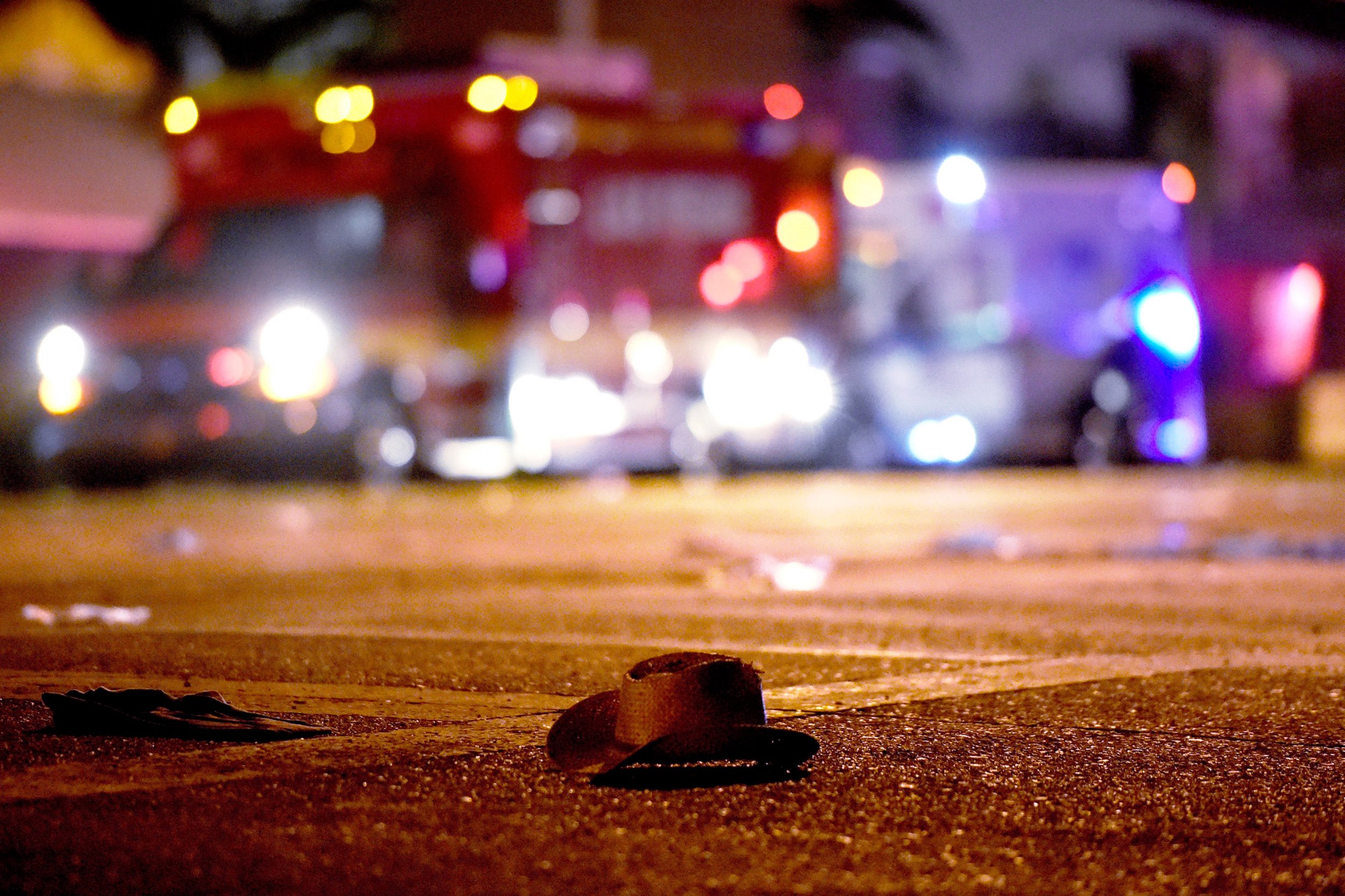 Updated | If waking up Monday to news of the worst mass shooting in U.S. history left you feeling angry or devastated, there's a solution: take action.
The Las Vegas Metropolitan Police Department said in a statement saying that residents should donate blood to the more than 400 people wounded when 64-year-old Stephen Paddock opened fire from his hotel room late Sunday.
Specifically, United Blood Services is set to start taking donations at 7 a.m. local time at 6930 West Charleston Boulevard in Las Vegas or 601 Whitney Ranch Drive in Henderson. The University Medical Center of Southern Nevada is also preparing to launch a blood drive Monday at the Delta Point Building, though the exact time of that event has not yet been announced.
There are also prescheduled American Red Cross blood drives taking place at the SpringHill Suites Las Vegas Convention Center at 2989 Paradise Road and Ernest May Elementary School at 6350 West Washburn Road.
Not in the area? Consider giving money to the Southern Nevada chapter of the American Red Cross. It's not accepting donations specifically for this shooting, but it always welcomes general support for disaster relief efforts. Give on its website, by phone at 702-369-3674 or via mail at 1771 East Flamingo Road, #206B, Las Vegas, Nevada, 89119.
Steve Sisolak, the chairman of the Clark County commission, launched a GoFundMe campaign Monday "to provide relief and financial support to the victims and families of the horrific Las Vegas mass shooting​." You can check it out here.
You can also support the National Compassion Fund, which directly distributes donations from the public to victims of a mass crime. The fund has previously partnered up with the relatives of victims of disasters like 9/11 and the 2012 Sandy Hook Elementary School shooting and vows to be transparent in how it handles the money it collects.
After you've written a check, make your voice heard politically, as well. Call your representative and talk to him or her about gun laws both in your state and nationwide. The House of Representatives' switchboard number is (202) 224-3121.
In Nevada, for example, gun owners don't have to have licenses and can open carry their firearms without a permit. Nationally, the House of Representatives is weighing legislation that would ease up on rules concerning gun silencers, which law enforcement officers argue could make it harder to identify the suspect during mass shootings.
If you want to change that, find the phone number for your representatives and senators here and let them know what you think. Your actions may ultimately do more to help victims of future attacks than lawmakers' tweeted thoughts and prayers.
If you believe gun laws are too lax, get in touch with groups like Everytown for Gun Safety and the Brady Campaign to Prevent Gun Violence.
The National Rifle Association advocates for fewer gun restrictions.
This story has been updated with information about the GoFundMe account for victims and their families.