Las Vegas Shooting: Singer Jason Aldean Back On Tour Fewer Than Two Weeks After Attack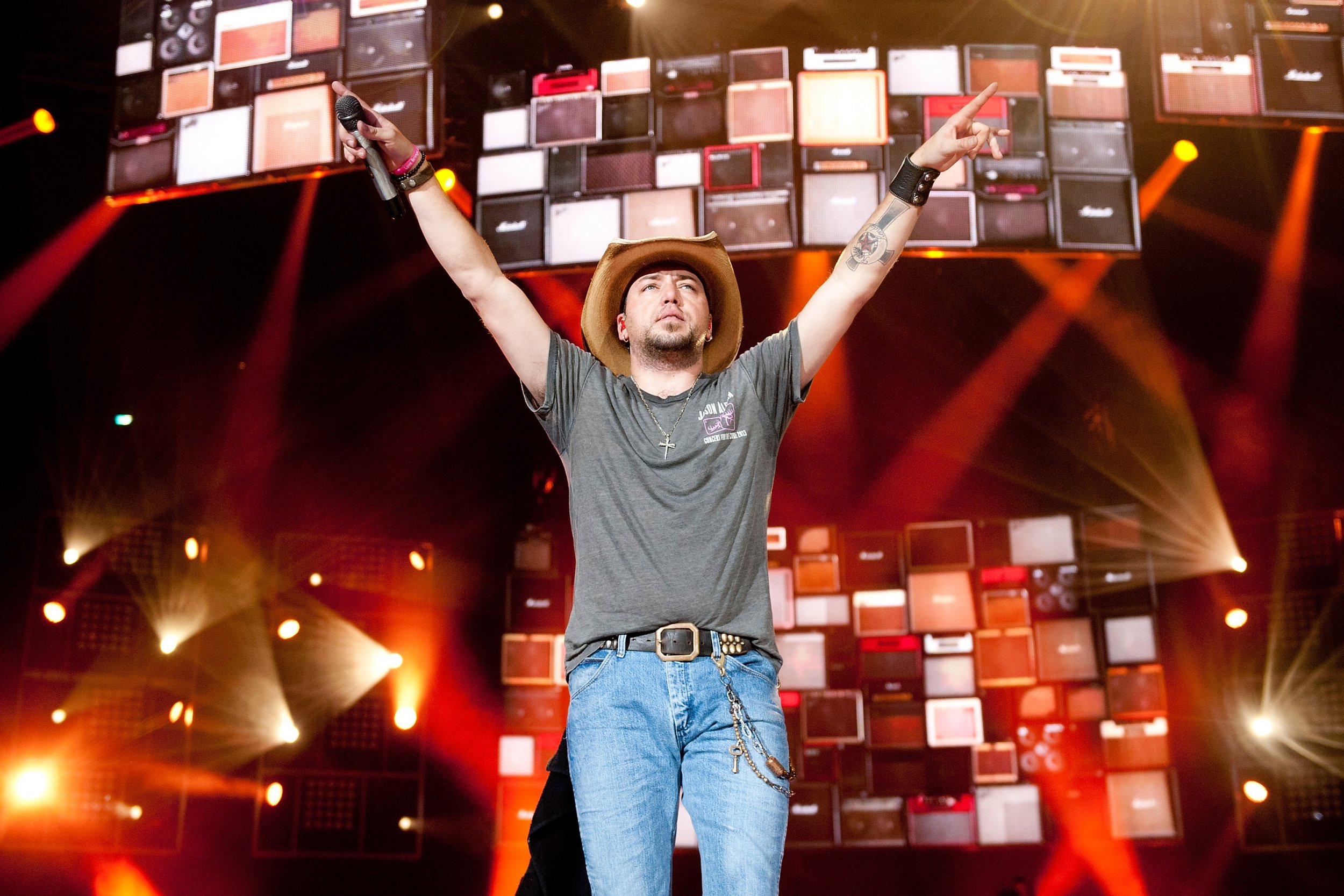 Jason Aldean, the country music singer who was on stage when Las Vegas shooter Stephen Paddock opened fire on concertgoers, is back on the road.
The American country music singer was performing the closing set at the Route 91 Harvest festival outside the Mandalay Bay hotel in Las Vegas on October 1. About 20 minutes into Aldean's set, Paddock began shooting at the crowd from his 32nd floor hotel room.
The attack killed 58 people and injured more than 500. Las Vegas police believe Paddock killed himself after the shooting and are still trying to determine his motive.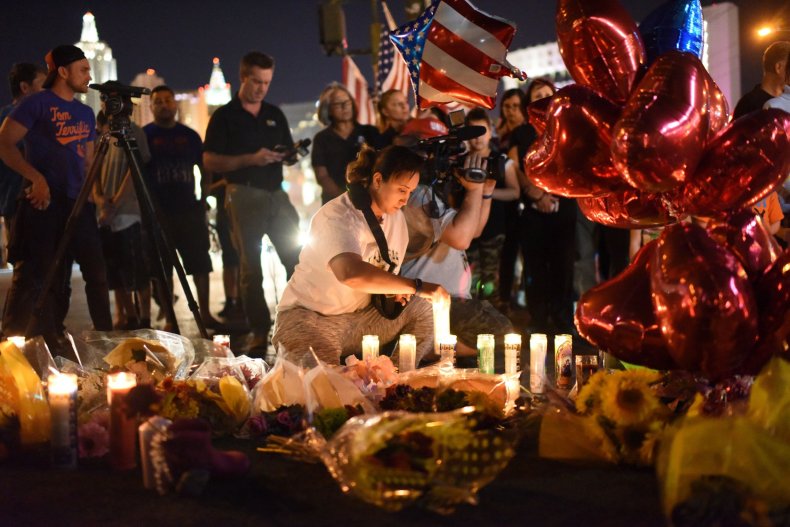 Aldean, 40, canceled a series of concerts in the wake of the shooting, but was back on stage at BOK Center in Tulsa, Oklahoma, on Thursday evening to resume his They Don't Know tour. And the singer had a defiant message for anyone seeking to divide the country.
"These people are going to continue to try to hold us down," said Aldean, the Associated Press reported. "To those people that keep trying to do that, I say [expletive] you, we don't really care."
The singer also dedicated the performance to the victims of the Las Vegas shooting. "I want this not to be something that's going to be a downer for the rest of the night," said Aldean. "I want to play the show for you guys that the people in Las Vegas came to see and didn't get a chance to."
Read more: More than just shooting victims ended up at Las Vegas hospitals throughout the week
Aldean was not hurt in the shooting and shared several messages on social media in the immediate aftermath, offering his condolences to the victims. Less than a week after the attack, Aldean appeared on Saturday Night Live and performed a cover of "I Won't Back Down," by Tom Petty, who died on October 2.
"We hurt for you and we hurt with you, but you can be sure we're going to walk through these tough times together every step of the way. Because when America is at it's best, our bond and our spirit, it's unbreakable," said Aldean ahead of the SNL performance.
Several people who had been at the Las Vegas concert attended the event in Tulsa on Thursday. Ryan Guay and Lynzee Freund—who helped 19-year-old Mikenna Parry after she was shot in the arm and abdomen—attended the concert after being gifted tickets by Tulsa radio station K95.5.
A group of three friends who had been at the Las Vegas Concert—Audra Miller, Lee Holstein and Amanda Zmak—traveled from Dallas to Tulsa for the show and wore "Vegas Strong" T-shirts.
"It was therapeutic and kind of like a cleansing all at the same time," Miller told the AP. "We just wanted to represent family, friends, love and hope."
Police are still unsure of what motivated Paddock to carry out the mass shooting—thought to be the deadliest in modern U.S. history—but details have emerged that portray the 64-year-old retired accountant as a high-stakes gambler who built up a massive arsenal of weapons and ammunition.
Clark County Sheriff Joe Lombardo told the Las Vegas Review-Journal that, as of Tuesday, an autopsy had not found any obvious abnormalities with Paddock's brain.