Las Vegas Goes on as Normal With Strip Clubs and Schools Opening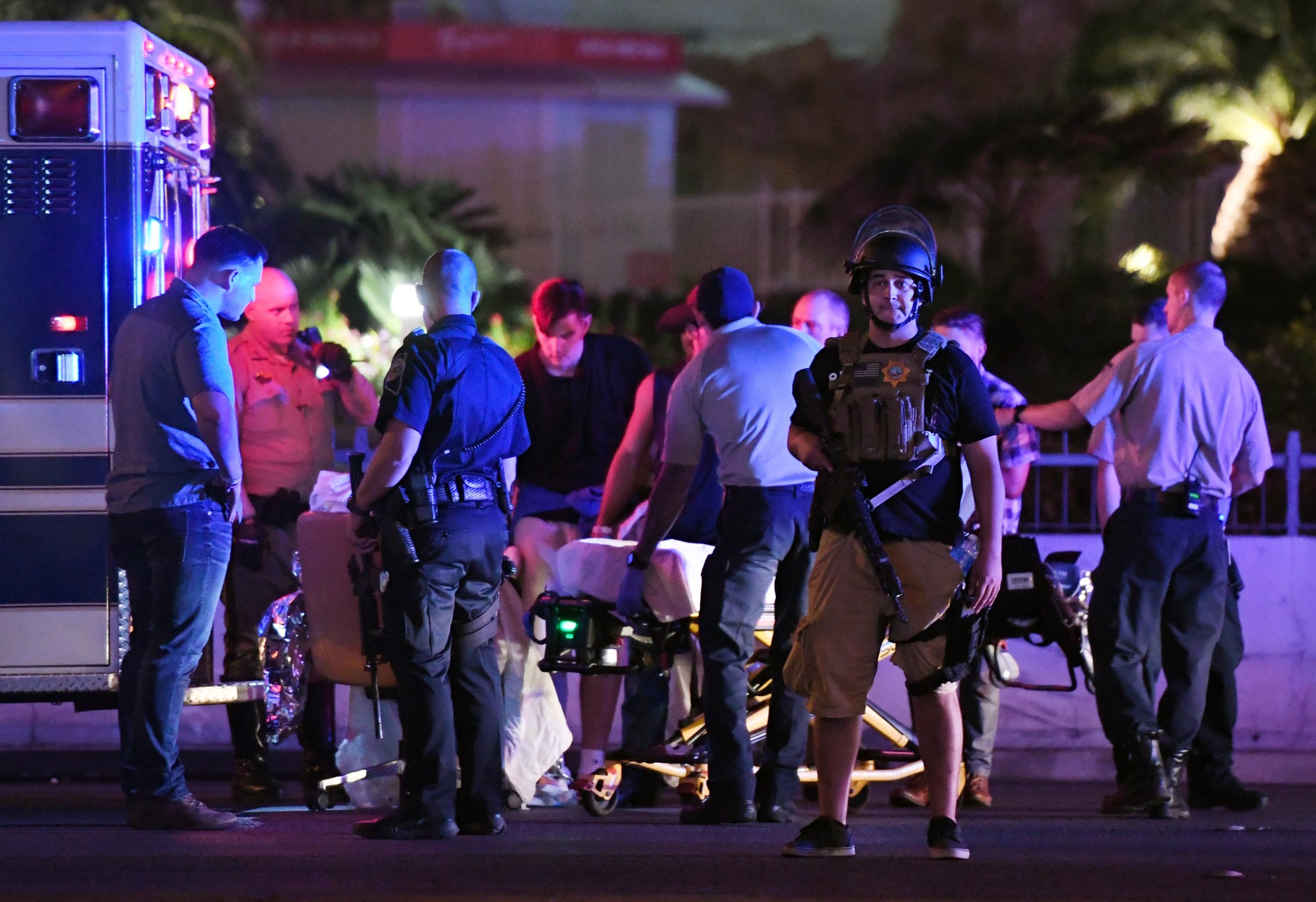 Life in Las Vegas went on as it always does at strip clubs and schools Monday morning, albeit with a somber air as the news of the deadliest mass shooting consumed the city.
Tourists filled into the city's more than hundred casinos to hit the slots, dancers performed in their feather boas and bartenders poured drinks even with the Strip closed to traffic following the shooting.
At gentlemen's club, Cheetahs Las Vegas, patrons kept on drinking throughout the night and into the morning as the news broke even with the club's dancers nowhere to be found on stage at 7 a.m.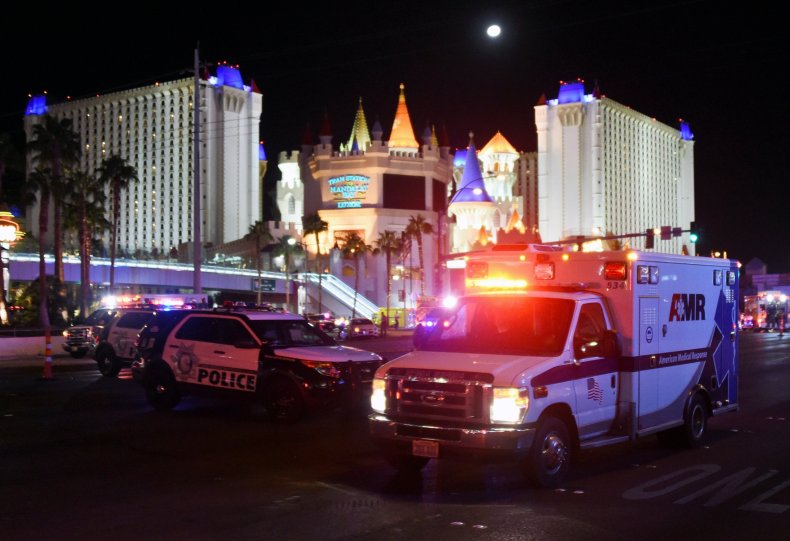 Morning manager Greg Voyticek said he had a few customers, despite the mayhem from hours earlier.
"I don't have a lot of customers," Voyticek told Newsweek Monday morning, but said the crowd was typical for the hour and the day of the week. "The mood is somber to say the least."
Moms like Melanie Estrada joined other parents in Las Vegas who were frustrated that the district did not close school Monday morning.
"When something like this happens it's like nothing else matters," the 27-year-old mom said.
The district canceled after-school activities but students were still expected at school Monday even with buses running late due to road closures on the famed Las Vegas Strip.
Estrada, who lives three miles from the boulevard, said school should not have opened Monday.
"I feel like it's disrespectful to keep it open," Estrada said. "It is so hard to go about everyday life."
Estrada said she is not scared for her son's safety at school but she worries that teachers are not equipped to handle the questions students will have for them Monday.
To calm fears, the Department of Homeland Security said Monday indicating that it had not heard of any further threats to other public venues.
"At this time, we have no information to indicate a specific credible threat involving other public venues in the country," the agency said in a statement. "However, increased security in and around public places and events may be experienced as officials take additional precautions."
March Smith and her husband, Will, had returned to their room at the Luxor Hotel & Casino after attending a Carrot Top comedy show. She said the shots sounded like "firecrackers." The hotel then went into lockdown.
"To witness what happened from above, it's terrifying," she said.
With two hours of sleep, the couple is heading to the Grand Canyon to continue with their planned weeklong honeymoon celebration.
Owners of the wedding chapel, Las Vegas Strip Weddings, Ralph and Liz Izatta, returned to their business after hearing the news and awaited for the calls of cancellations they think would come. Walk-in business was non-existent at least in the morning after the shooting.
Ralph Izatta said with all the mayhem, he understands if people are unsure they even want to tie the knot.
"I don't think anybody knows what they want to do anymore," he said.