Las Vegas Shooting Motive: Gunman Was Narcissistic, Became Depressed After Losing 'Significant Amount of Wealth,' Sheriff Says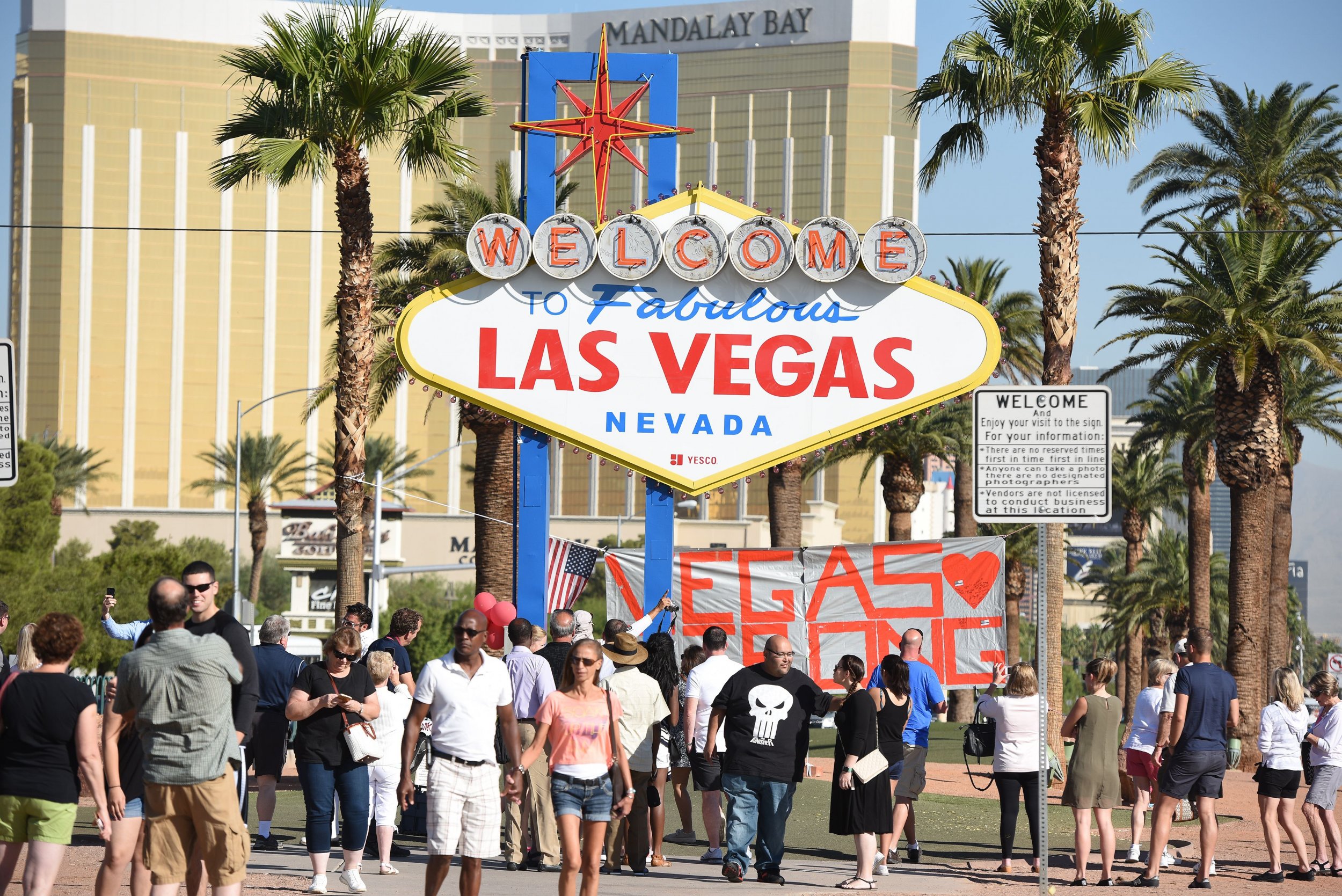 Las Vegas gunman Stephen Paddock was obsessed with his status when it came to being one of the city's elite, but when he started losing large amounts of cash, that popularity was quickly replaced with depression—which investigators say might be one of the primary reasons behind his attack on October 1.
Clark County Sheriff Joe Lombardo talked extensively about the mass shooting, Paddock and the changing timeline, which has led to controversy and questions regarding the sniping attack, in a two-hour interview with KLAS, a local CBS affiliate in Las Vegas.
Lombardo said Paddock had a long of ups and downs with money but he "lost a significant amount of his wealth" since September 2015, which may have been a "determining factor" on why he started building an armory of more than 40 weapons and meticulously planning every detail of the shooting.
He said what investigators are still unable to say is the trigger point that led to Paddock choosing October 1 as the date for his rampage and why he chose the Route 91 Harvest festival as his target.
Lombardo said he still has doubts and questions about how none of Paddock's family or friends say they knew about his plans. He specifically said that "it's hard for me to believe" the gunman's girlfriend, Marilou Danley, didn't know.
"You would think that Mrs. Danley would have some information associated with that, but currently, we haven't been able to pull that out of her—if it's in her," Lombardo said.
He also said the continued comments to the news media from Paddock's brother, Eric, aren't helping.
"He continues to dig a hole," Lombardo said, adding there was something off "associated with the family."
He did not explain the comments further during the interview.
Lombardo also provided more details about the investigation, including that Paddock used several days to bring up all 23 guns up to his hotel room on the 32nd floor of the Mandalay Bay Resort and Casino to avoid getting caught.
He also said police searched one of Paddock's computers and found he had researched police tactics, which would have helped him in prepping for the attack and knowing when and how law enforcement would respond. Lombardo said another computer was missing its hard drive, which has prevented authorities from gathering any evidence or clues.
Paddock went to other hotels that overlooked popular music festivals in cities—including Chicago—but Lombardo said authorities don't think Paddock planned to attack those venues because he didn't have a lot of luggage, which would mean he was without his firearms.
One thing that has stuck out, Lombardo said, was Paddock's mindset to plan his attack from afar.
"It was very easy for this individual to disassociate from their victims because of the distance," he said. "He's not looking at somebody in the eye. He's not seeing the damage that he's causing because it's so far away."
Lombardo also addressed the changing timeline of how his department responded to the shooting, which led to questions about why they weren't able to find Paddock's room faster and why officers stood outside the gunman's room for an hour before breaching the door.
He didn't provide new times but said he tried to be transparent with every new update to help the public feel safe.
"Hindsight is 20/20," Lombardo said, adding he didn't have any regrets on how he handled the flow of information to the public.