Stephen Paddock's Las Vegas Connections Include a Lawsuit Over a 'Dangerous Condition' at a Local Casino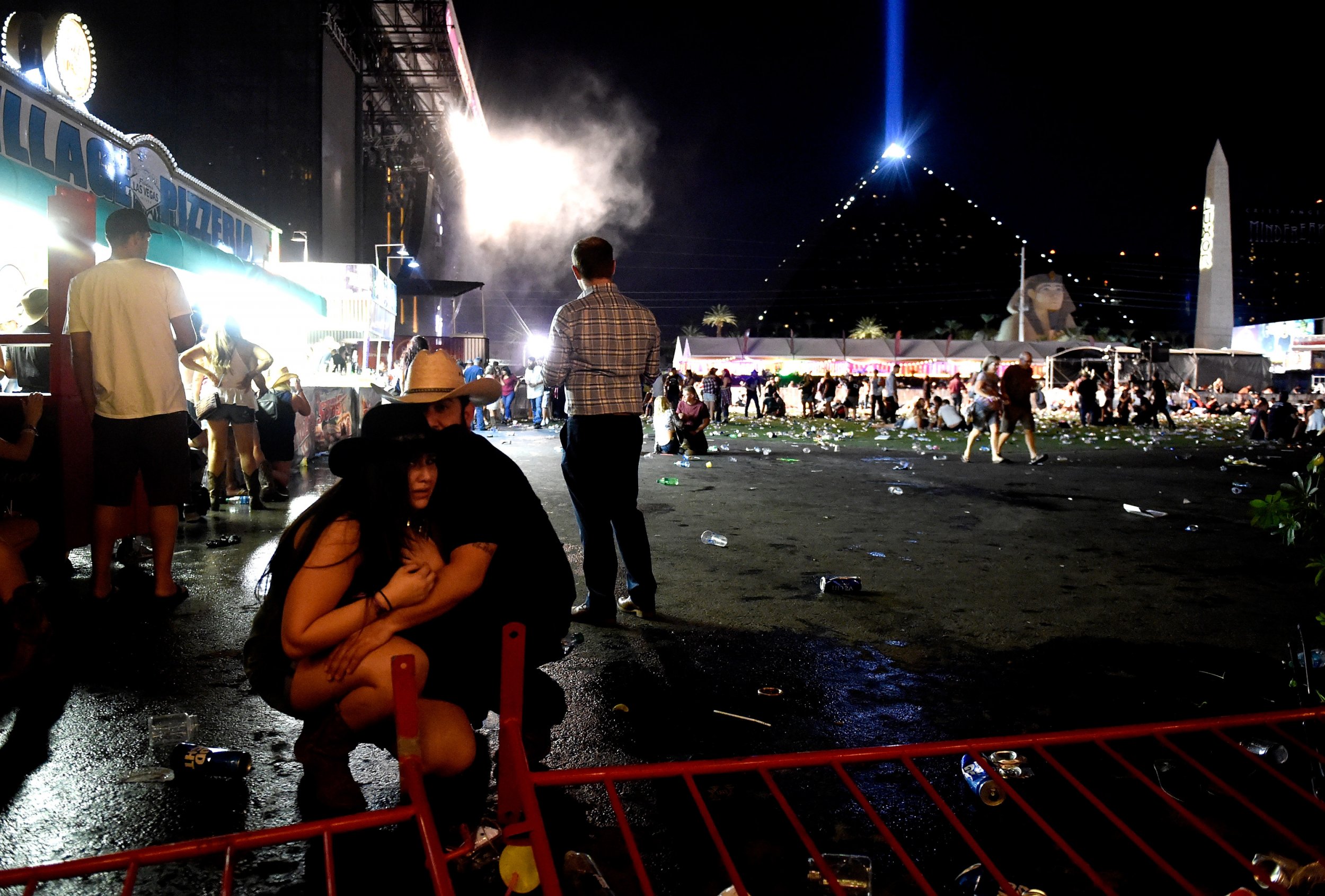 Stephen Paddock, who police say killed more than 50 people when he opened fire on the Las Vegas Strip Sunday night, had a run-in with a major casino in Sin City in 2012, records show.
Paddock filed a negligence lawsuit against The Cosmopolitan of Las Vegas, claiming he slipped and fell due to a "dangerous condition," according to the Las Vegas Review-Journal. After a series of motions, subpoenas and amendments to the complaint, the lawsuit was dismissed in 2014.
Further information wasn't immediately available. Newsweek has reached out to The Cosmopolitan and Paddock's attorney, Jared Richards, for comment.
Paddock was in a room on the 32nd floor of the Mandalay Bay hotel on Sunday when he began shooting at a crowd of people attending the Route 91 Harvest festival. He killed nearly 60 and injured more than 500 before fatally shooting himself, authorities say.
When police arrived, they found an arsenal "in excess of 10 rifles," as Clark County Sheriff Joe Lombardo later told reporters.
The Mandalay Bay is about 1.5 miles from The Cosmopolitan, a luxury hotel with a 100,000-square-foot casino. Paddock's presence in the so-called "entertainment capital of the world" wasn't unusual: Family members told The Washington Postthat he frequently went to Las Vegas to gamble. He recently made transactions involving tens of thousands of dollars, NBC News reported.
But Paddock did not have a criminal record.
"We have no investigative information or background associated with this individual that is derogatory," Lombardo said. "The only thing we can tell is he received a citation several years ago; that citation was handled as a matter of normal practice in the court system."
Authorities have not uncovered a motive for Paddock's attack. The Islamic State initially claimed responsibility Monday for the Las Vegas shooting, releasing statements praising him as "a soldier of the Islamic State" who "converted several months ago." But the FBI quickly rejected the report.
"We have determined to this point no connection with an international terrorist group," FBI special agent Aaron Rouse said at a news conference.
Only two of the Las Vegas shooting victims have been publicly identified so far: 20-year-old government worker Quinton Robbins and Tennessee nurse Sonny Melton. An off-duty police officer also died in the attack, but his name has not been released.
The shooting is the most deadly in our nation's history, topping the Pulse nightclub shooting, where 49 died, on the gristly list.