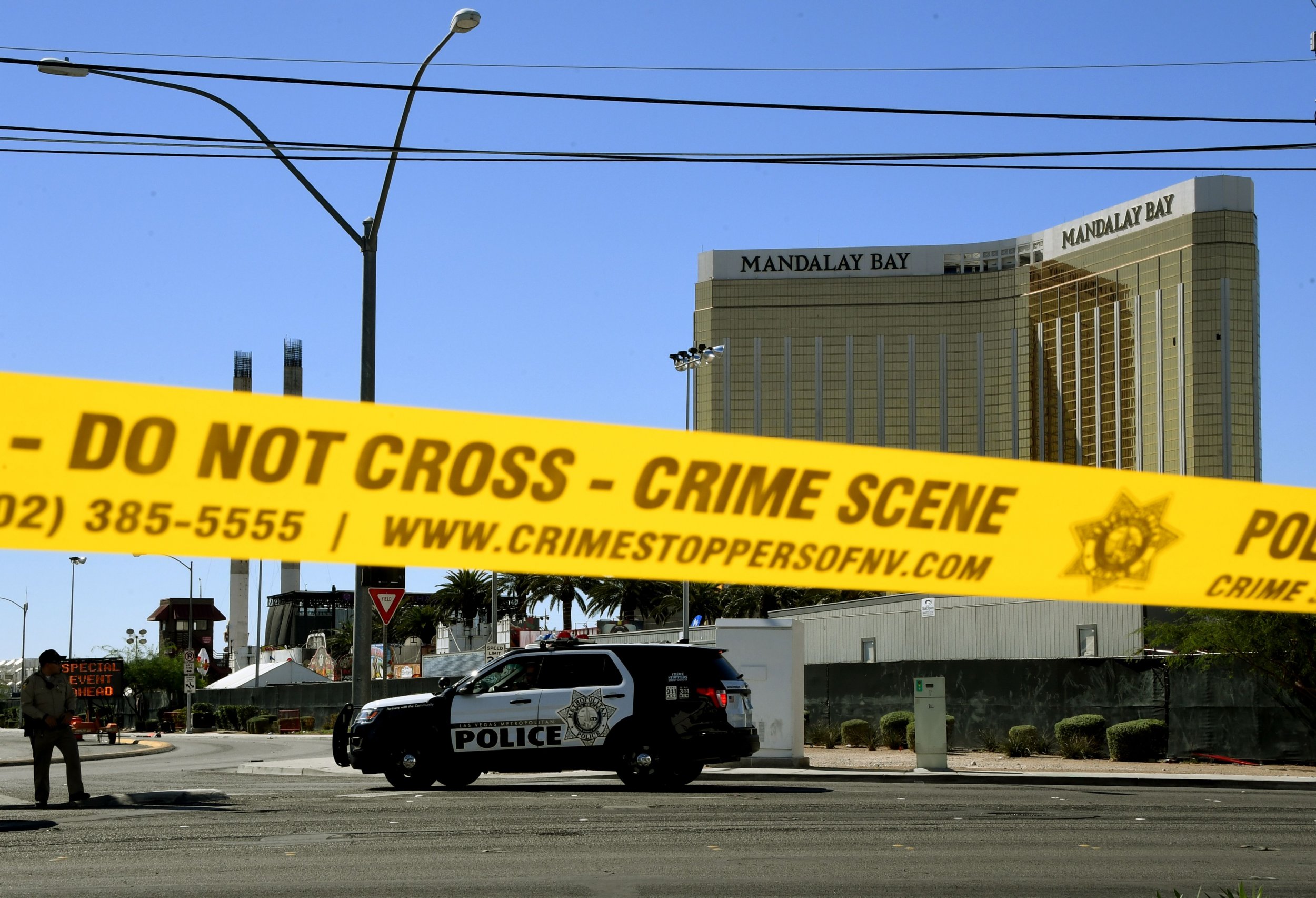 The owners of the hotel where Las Vegas shooter Stephen Paddock killed 58 people and injured hundreds more are being scrutinized for setting up hero security guard Jesus Campos in a room for free, prompting concerns that the hotel is tampering with a key witness in the case.
MGM Resorts International, which owns the Mandalay Bay hotel that employed Campos, began housing the guard shortly after he was identified on October 4 as the officer shot by Paddock. Lawyers are concerned about the arrangement because authorities have had trouble pinning down whether Paddock shot Campos before or after his rampage began.
"There's a suspicion that they are trying to shape his testimony and don't want him to provide information to the public about the incident," Las Vegas attorney Will Kemp, who sued the MGM Grand after a deadly 1980 fire, told the Las Vegas Review-Journal on Thursday. "Obviously they want him to come out with a version of the timeline that's favorable to them."
Campos is a key witness because he was the first person to encounter Paddock.
Clark County Sheriff Joe Lombardo has revised the timeline of the shooting, first saying that Paddock shot Campos after he began firing at the crowd at the 91 Harvest music festival below, then saying that Campos was shot minutes prior. MGM contested the latter account. Lombardo last said that Paddock shot Campos at about the same time he gunned down festivalgoers.
Campos, 25, "accepted and appreciated" the offer that MGM Resorts made "because of the unwanted attention days after the event" on October 1 that resulted in 58 deaths and the worst mass shooting in modern U.S. history, his attorney, Frank Flansburg III, told the Review-Journal.
The security guard was inundated with media at his home in Las Vegas, MGM Resorts Senior Vice President Alan Feldman said, and the company was concerned about its employee's safety.
"This was a very unusual circumstance, and our first and only concern was his safety," Feldman told the Review-Journal.
But Southern California attorney Patrick McNicholas, one of a team of lawyers suing MGM on behalf of the shooting victims, said Campos will be under "intense scrutiny" for the "very disconcerting" arrangement he accepted from MGM.
Another attorney on the team with McNicholas, Richard Bridgford, said they will be aggressively seeking details about Campos for their civil cases.
"We will certainly want to know the details of where he stayed, why he disappeared, who paid for his stay and, most importantly, what, if anything, he was told, and by whom," Bridgford told the Review-Journal. "It goes to the credibility of the witness, his bias and the ever-changing timeline we are being provided."
Campos left Las Vegas for a preplanned and MGM-approved trip to visit family in Mexico on October 6 and returned on October 8, according to Flansburg. As of Thursday afternoon, he was still staying in the paid hotel room.