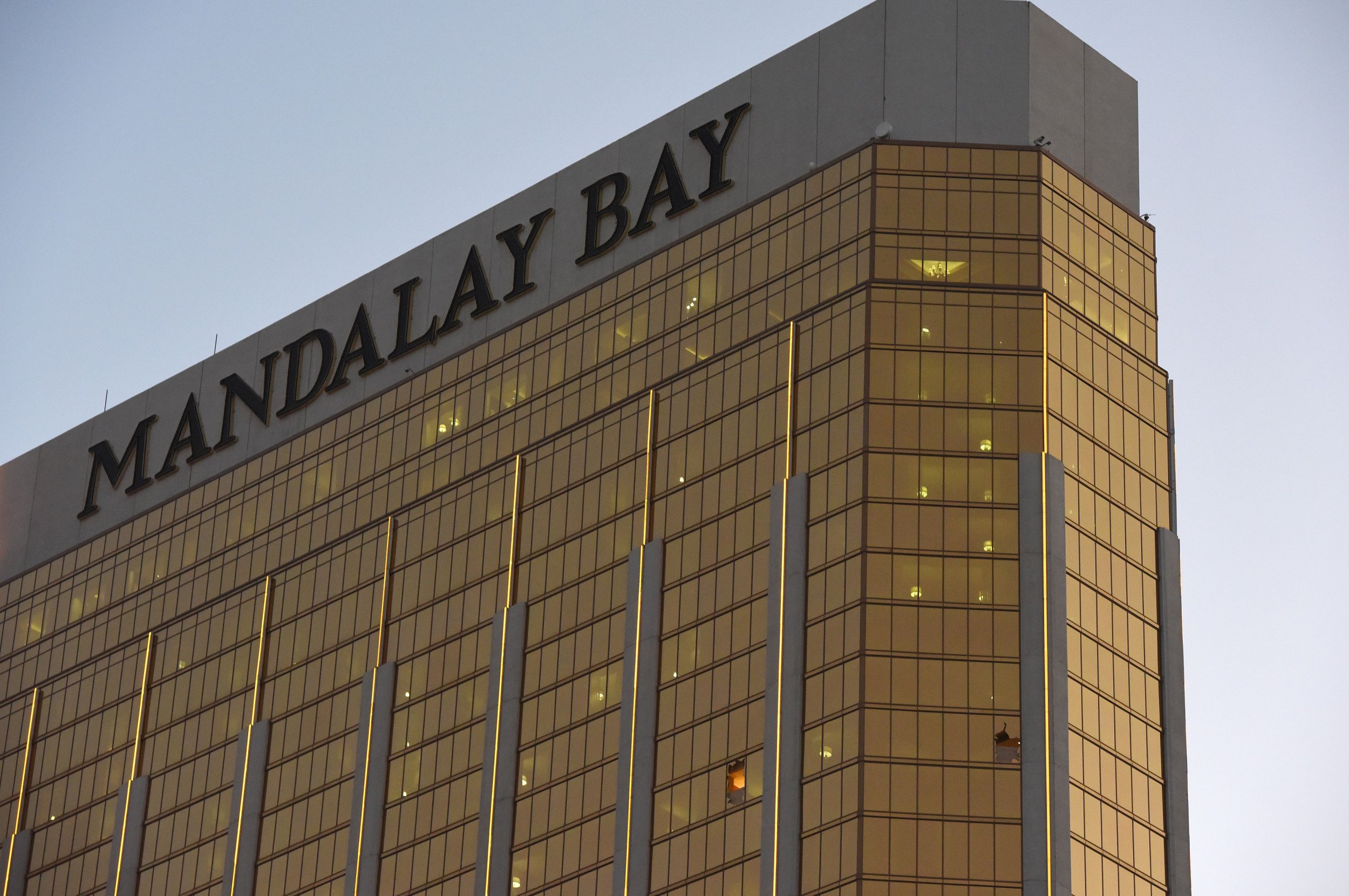 The Las Vegas hotel from which gunman Stephen Paddock shot innocent concertgoers has been ordered by a Nevada judge to preserve evidence, including surveillance footage, gambling records and photos.
The Mandalay Bay Resort and Casino will have to hold on to any information it has on Paddock as part of a lawsuit filed by a California woman, Rachel Sheppard, who was shot in the attack on October 1.
The suit targets Paddock's estate, Mandalay Bay hotel's owner MGM Resorts International and Texas-based Slide Fire Solutions, the company that sells the bump stocks that allowed Paddock to fire more rapidly.
Sheppard's attorney, Brian Nettles, said the lawsuit and this order aren't about money. Sheppard, like so many others, is after finding out why this happened and whether it can be prevented in the future.
"This isn't simply about compensation. This is about answers, it's about changing the way that we do things in this country, and that these hotels in these events protect their guests," he said at the hearing, according to the Las Vegas Review-Journal.
MGM Resorts released a statement Thursday, saying they were cooperating and never planned to destroy any of the evidence on Paddock. They also said they would not rent the room where Paddock stayed.
"This was a terrible tragedy perpetrated by an evil man," a statement from the company reads. "We've been cooperating with law enforcement from the moment this happened, which includes preserving evidence."
More than two weeks after the shooting, law enforcement is still searching for evidence and clues on why Paddock attacked innocent concertgoers at the Route 91 Harvest country music festival.
Authorities have yet to pinpoint a motive or find any red flags that would have put Paddock, a millionaire who said he gambled about $1 million a night, on their radar.
Many were hoping Paddock's autopsy might lend some clues to his motive, but preliminary exams of his brain showed nothing abnormal. His brain is being shipped to a lab for microscopic exams.
There are also many other lingering questions about how police responded to the shooting and why it took them to long to go into the room where Paddock was holed up with an arsenal.
The timeline of how officers responded has changed several times due to erroneous information about the time in which security guard Jesus Campos was shot in the hallway outside Paddock's room. It's still not clear exactly what time Campos, who mysteriously disappeared after the attack, was injured.
Police questioned Paddock's girlfriend, Marilou Danley, but have not said what information they have been able to compile from her or any others they've interviewed.