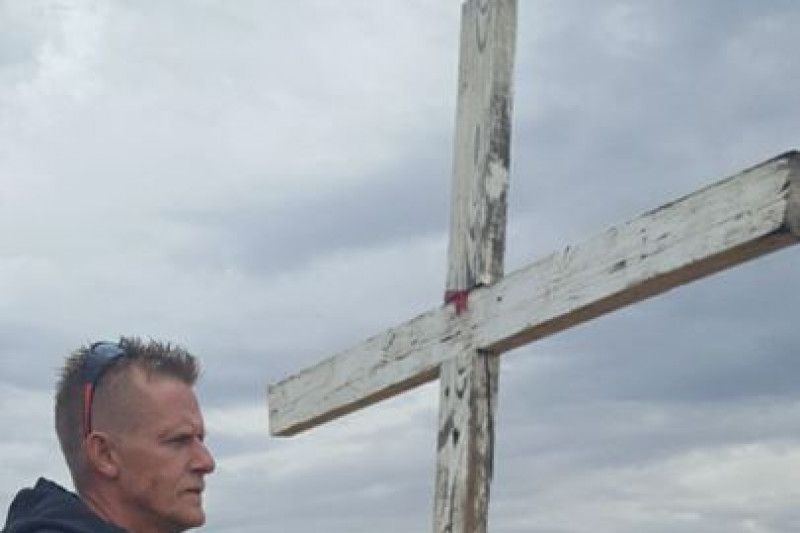 A man who survived the mass shooting in Las Vegas last month has been killed in a hit and run incident while hitchhiking 60 miles west of the massacre.
Roy McClellan, 52, was hit by a Chevrolet Camaro on November 17 in Pahrump, southern Nevada, according to the Nevada Highway Patrol.
McClellan was at the Route 91 Harvest music festival on October 1 when gunman Stephen Paddock opened fire on the hotel from a window of the Mandalay Bay Resort and Casino, killing 58 people and injuring more than 500 others.
A fundraising page set up on Saturday, November 26, to help McClellan's family pay for funeral expenses has already raised more than $2,500.
"Roy was a true friend and you know he always had your back in any situation," the GoFundMe page states. "Lets please get him home and take the burden off his devastated family thank you."
McCLellan's wife, who was with him at the time of the shooting, told local news that he had been receiving therapy since the Las Vegas shooting. The widow also speculated the driver of the Chevrolet may have been drunk or under the influence of drugs.
"I'm angry," McClellan's widow Denise McClellan told KSNV. "I'm angry. I feel that he was under the influence of something or drunk and didn't want to get caught, so he bailed and left my husband laying there in the street.
"He doesn't deserve that. I think if I could've done anything differently, he wouldn't have been on that road."
McClellan is the fourth person to have survived the Las Vegas shooting that has since died in unrelated incidents. Dennis and Lorraine Carver died after their car burst into flames, while Kymberley Suchomel died unexpectedly in her sleep.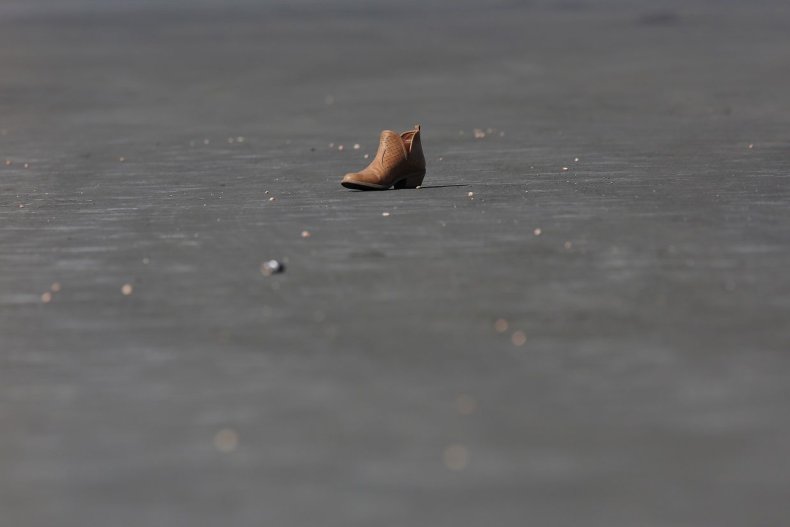 People took to Twitter to mourn McClellan, with many taking the opportunity to reignite conspiracy theories surrounding the Las Vegas massacre, which already include the Islamic State militant group (ISIS), the Illuminati and Antifa.
Such theories have been dismissed by investigators and terrorism experts who have studied alleged evidence of Paddock pledging allegiance to ISIS.
"Conspiracy theorists have repeatedly misquoted me as saying that ISIS was behind the Vegas attack," Rukmini Callimachi, a terrorism expert writing for the New York Times told Mother Jones.
Read more: Las Vegas shooting conspiracy theories now include the illuminati and Antifa.
"To date, zero evidence of an ISIS link has emerged. I am talking both to sources in law enforcement and to U.S. officials in Iraq who are tracking the terror group closely. They have found nothing suggesting that Paddock either interacted with members of ISIS, or was inspired by them."