Las Vegas Shooting Survivor Couple Die In Fiery Crash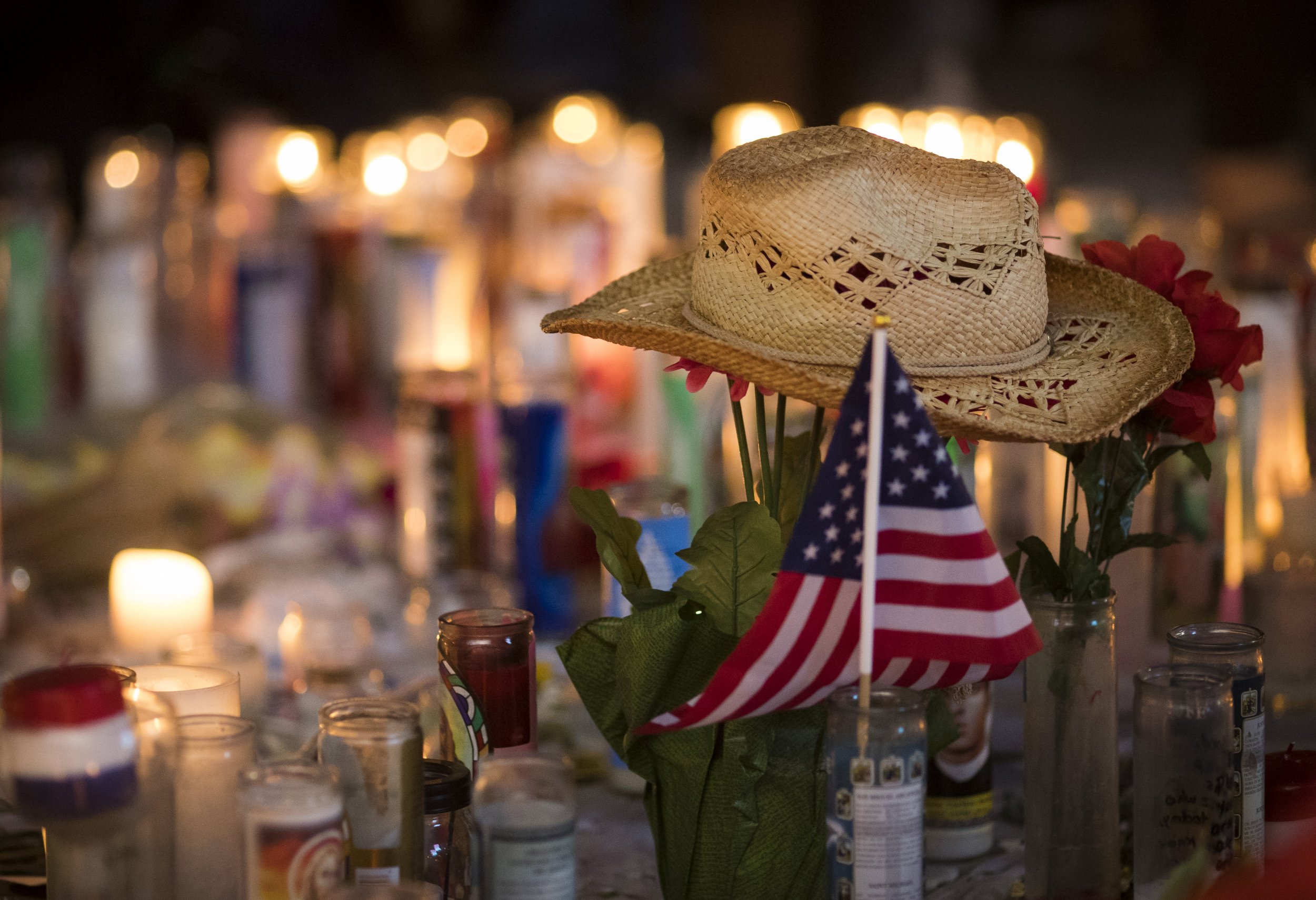 A California couple that survived the Las Vegas shooting together died in a fiery car crash just two weeks after dodging Stephen Paddock's bullets.
The Carvers—Dennis, 52, and Lorraine, 53—lived through the Las Vegas shooting on October 1 but died when their car crashed into a metal gate and caught fire on October 16. The accident was less than a mile from their house.
The deaths were not reported until this week, when the Las Vegas Review-Journal made the connection between the Carvers' attendance at the Route 91 Harvest country music festivalin Las Vegas and the fiery crash.
After the brush with death on the Strip, the Carvers had drawn even closer together.
"After the shooting, they heard from all of the people they cared about most. They were so happy," said the couple's oldest daughter, Brooke Carver, 20. "The last two weeks of their lives were really just spent living in the moment."
The shooting had rekindled something inside the couple. Dennis had shielded his wife after realizing that he wasn't hearing fireworks but bullets—and they were raining down on top of the crowd. They ran out of the concert hand in hand. Fifty-eight others were not so lucky.
Lorraine Carver knew how fortunate she had been. "I have the most amazing husband," she posted on Facebook. "Not only did he shield my body during the shooting in Las Vegas and guide me to safety but then he sends me flowers today. I am blessed."
"That's just the kind of love they had for each other," Brooke Carver told the Journal. "Their love was selfless."
The couple were together for 22 years and waited until their daughters were older to get married, sharing the experience with their children at the Little White Chapel on the Las Vegas Strip in 2010.
But their time together after the shooting was cut short when the couple's youngest daughter heard a loud bang from her window and walked down the street to see her parents' car on fire.
"Our mom was so full of life, always laughing and dancing, she made our lives what they are today," Brooke Carver said in a Facebook post. "Our dad was the strongest man we have and will ever meet in our lives."
The couple had a motto they always told their children: Do not let "bad things affect" your life and to "move on and be happy."
"We've found some peace in knowing that our parents just loved each other so much that they had to go at the same time," Madison Carver, their 16-year-old daughter, told the Journal. "They couldn't live without each other."