Why Isn't Las Vegas Shooting Being Called 'Terrorism' and Shooter Stephen Paddock a 'Terrorist'?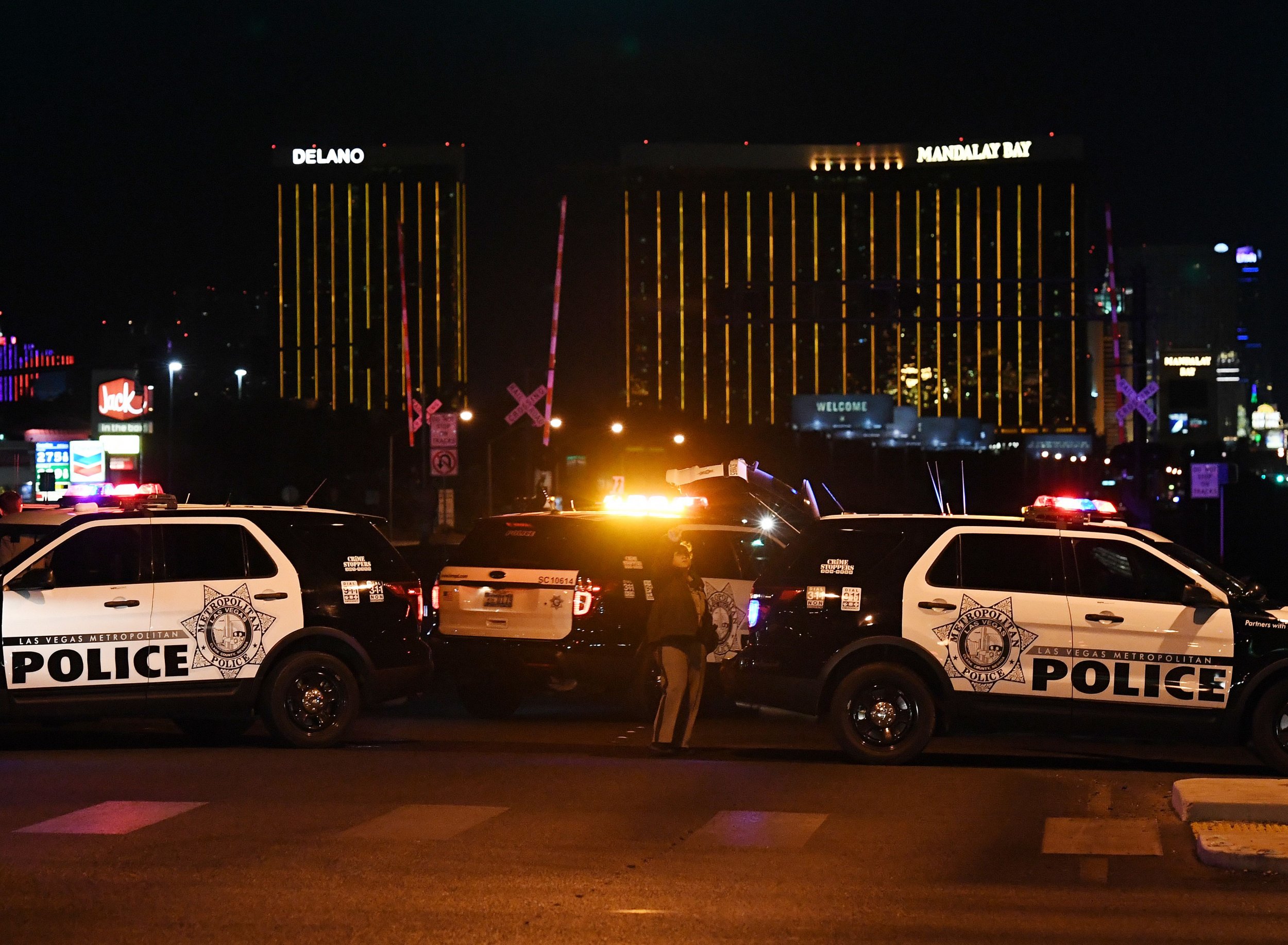 More than 50 people have been left dead after a gunman opened fire on a country music festival on the Las Vegas Strip Sunday night, making it the deadliest mass shooting in U.S. history. It isn't, though, being labeled as a terrorist attack by authorities.
Related: Trump will not change gun control laws after Las Vegas hotel shooting
"No, not at this point. We believe it was a local individual," Joseph Lombardo, the sheriff of the Las Vegas Metropolitan Police Department, said at a press conference shortly after the attack. "We do not know what his belief system was at this time. Right now, we believe it is a sole actor, a lone-wolf-type actor, and we have the place under control."
The suspect, Stephen Paddock, was found dead when police entered his hotel room. Police believe he died of a self-inflicted gunshot wound.
In another press conference in the early hours of the morning, Lombardo again answered a question about whether the attack constituted terrorism by saying that authorities first had to "establish what his motivation is."
He added: "There is motiving factors associated with terrorism other than a distraught person just intending to cause mass casualty. Before we label with that, it will be a matter of process."
Following his comments, the Islamic State militant group (ISIS) claimed responsibility for the attack and claimed that Paddock had converted to Islam months ago.
Even without that claim, Nevada law does not require a motivation to be established in order for an attack to be called an "act of terrorism."
The relevant statute reads: "'Act of terrorism' means any act that involves the use or attempted use of sabotage, coercion or violence which is intended to cause great bodily harm or death to the general population."
Federal law defines terrorism more specifically as the "unlawful use of force and violence against persons or property to intimidate or coerce a government, the civilian population, or any segment thereof, in furtherance of political or social objectives."
After the Boston Marathon bombing in 2013, then-President Barack Obama came up with his own designation for the term: "Any time bombs are used to target innocent civilians, it is an act of terror," he said before the identity of the attackers or their motivation had been established.
As many pointed out on social media following the attack, the term has not always been consistently applied.
For example, the 2015 killing of nine people at a historically black church in South Carolina by a white supremacist, Dylann Roof, was not prosecuted as a terrorism case.
President Donald Trump has a particularly inconsistent history with the term. After the killing of a counterprotester at a white nationalist rally in Charlottesville, Virginia, in August by an alleged white supremacist, Trump said only that "you can call it whatever you want."
However, he has repeatedly been quick to define attacks carried out by Muslims. Just last month, following an attack on the London Underground, Trump tweeted to condemn what he called the "loser terrorist" behind the explosions, before the suspect had been identified.
Similarly, he tweeted of the need to be "smart, vigilant and tough," after a van drove into a crowd on London Bridge earlier this year before a motive had been established.
More directly, he showed no hesitation in labeling the previous worst shooting in U.S. history, at a gay nightclub in Orlando, Florida, last year, terrorism—and even used it to push his proposed Muslim ban.
"Appreciate the congrats for being right on radical Islamic terrorism, I don't want congrats, I want toughness & vigilance. We must be smart!" he tweeted.
Trump called the Las Vegas shooting an "act of pure evil" but did not mention terrorism.