Company Behind Las Vegas Hotel Where Shooting Happened Disagrees With Police on Timeline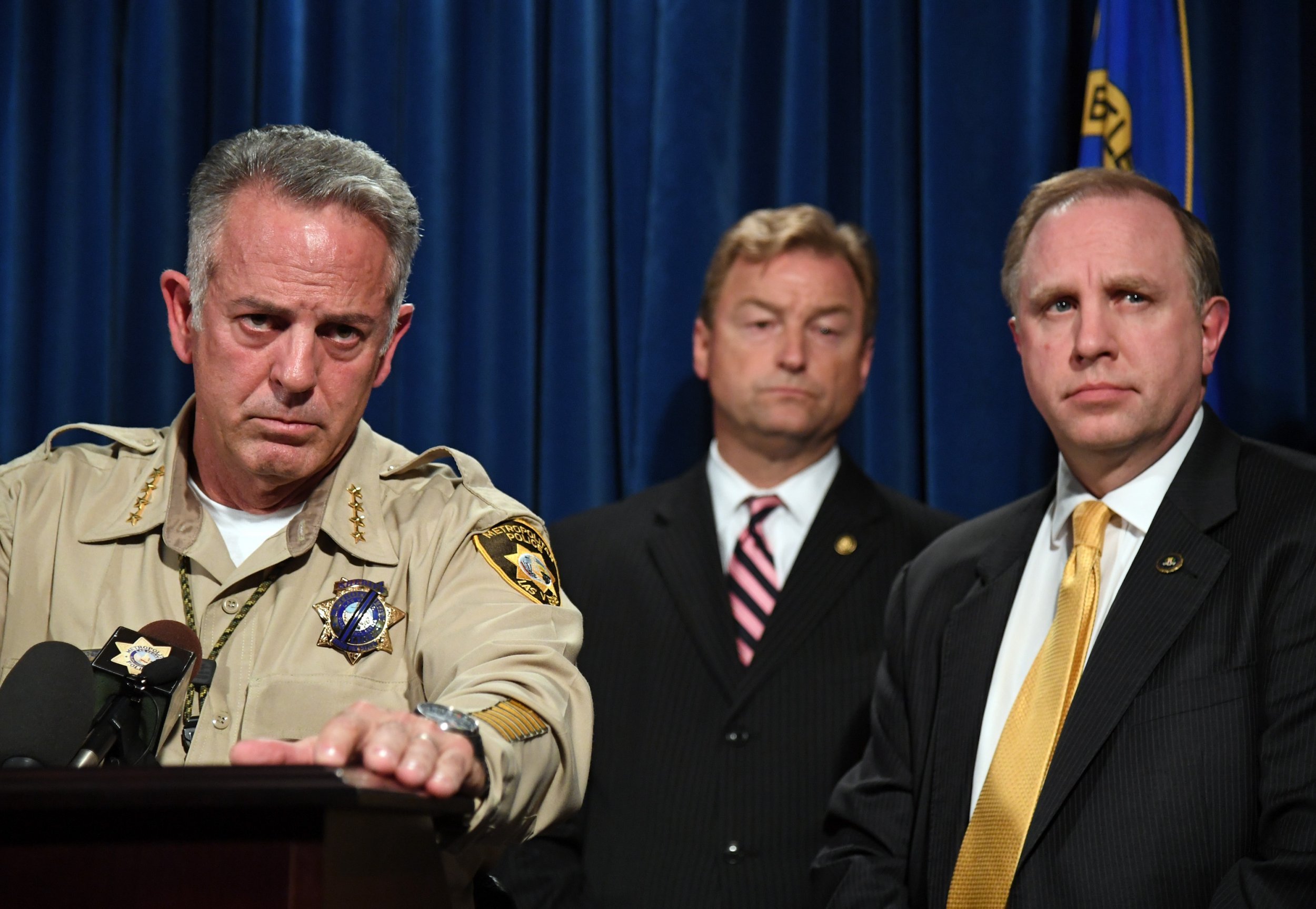 After Las Vegas police offered new details about the timeline of the October 1 mass shooting, the company that owns the hotel where the shooting happened is saying it disagrees with the description of how events unfolded.
On October 1, a gunman shot and killed at least 58 people from the Mandalay Bay Resort and Casino as they attended the Route 91 Harvest music festival on the Las Vegas Strip, according to police. The suspect later took his own life. Investigators are still searching for a motive.
At his most recent press conference, on Monday, Las Vegas Metropolitan Police Department Sheriff Joe Lombardo said the suspect checked into the hotel on September 25, not September 28, as the police had previously said. In another change to the police timeline, Lombardo said a hotel security guard named Jesus Campos encountered the suspect prior to the shooting, not after. The sheriff also said the suspect had gambled the night before the shooting.
Related: What genetics theories suggest about the Las Vegas shooting
But MGM Resorts, the company behind the Mandalay Bay hotel, is disputing that timeline. "This remains an ongoing investigation with a lot of moving parts," MGM Resorts spokesperson Debra DeShong said in a statement Tuesday night. "As evidenced by law enforcement briefings over the past week, many facts are still unverified and continue to change as events are under review. We cannot be certain about the most recent timeline that has been communicated publicly, and we believe what is currently being expressed may not be accurate." DeShong added that the company would not be commenting further at this time.
The statement suggests that MGM Resorts has its own information about the incident. The company so far is facing at least one lawsuit from a survivor of the shooting, alleging negligence.
The Las Vegas police department has said it is not commenting on the incident outside of its press conferences. The next press conference is scheduled for Friday.