Las Vegas Strip Could Close to Cars After Stephen Paddock Shooting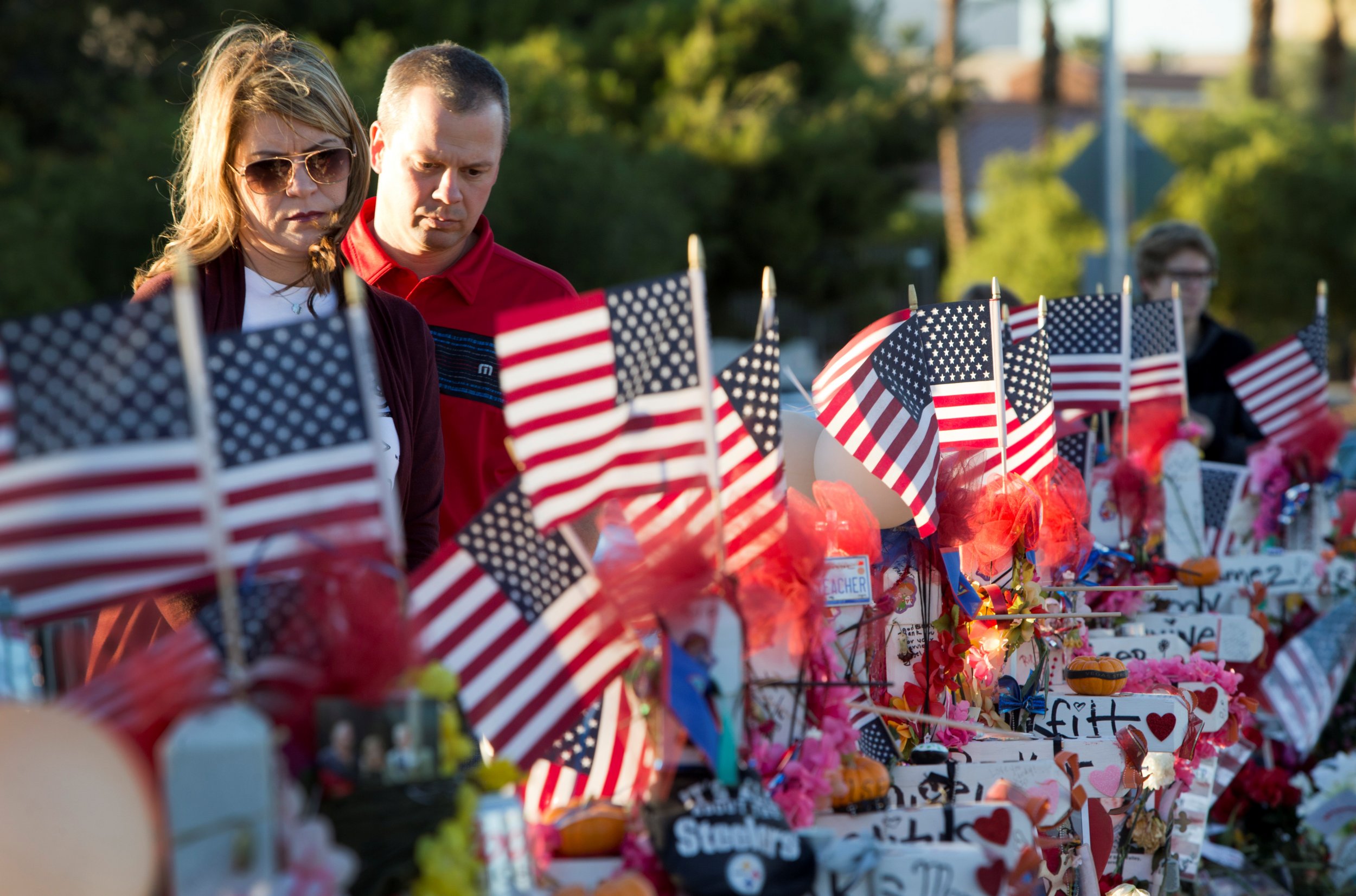 The Las Vegas Strip could shut down to vehicles after a mass shooting killed 58 people attending an outdoor concert if one local lawmaker has her way. Clark County Commissioner Chris Giunchigliani said Nevada officials should consider outlawing cruising along the glittering strip after the worst mass shooting in recent U.S. history.
"What worked maybe 10 years ago isn't necessarily good now," Giunchigliani told local reporters Tuesday.
The 4.2-mile strip is a popular cruising destination, with out-of-state visitors driving in from Arizona, California and other states to motor down Las Vegas Boulevard and witness the throngs of tourists, shining casinos and unique architecture. But all those vehicles were in the way when police responded to shots being fired from a hotel room down into a crowd of concertgoers and it now might be the time for the street to close to most cars, Giunchigliani said.
"Part of what happened is I heard from individuals that it was so crowded, that it was difficult for our emergency vehicles to get up and down." she said.
Newsweek subscription offers >
Under her proposal, private vehicles wouldn't be allowed on the strip from the area near the Mandalay Bay casino to the Stratosphere. Ubers, taxi cabs, buses and pedestrians could still use the city's central artery.
"I hope people have conversations about what the strip should really look like for the future. Are there better ways to make sure police, fire and EMS have access in and out in a much more rapid way," she said.
There could be other benefits. Giunchigliani said that while many tourists come to Sin City specifically to cruise the boulevard, others don't appreciate the chaos so many vehicles can bring.
"I totally get it — I used to do that in my convertible," she said. "That's part of the debate that should be thought through, as far as the guest experience that's there. But I also hear from guests who are sick and tired of the trucks and mobile billboards that ruin the view and experience on the strip."
Newsweek subscription offers >
Local officials said they will spend $2 million to review transit options to improve public safety for Las Vegas after the shooting.
Gunman Stephen Paddock was staying as a guest at Mandalay Bay resort on October 1 when he opened fire into a crowd of 22,000 people at a concert venue across the Las Vegas Strip. He then killed himself.
Las Vegas Strip Could Close to Cars After Stephen Paddock Shooting | U.S.