Las Vegas Shooting Won't Scare Off Tourists, Reactions to Previous Attacks Suggest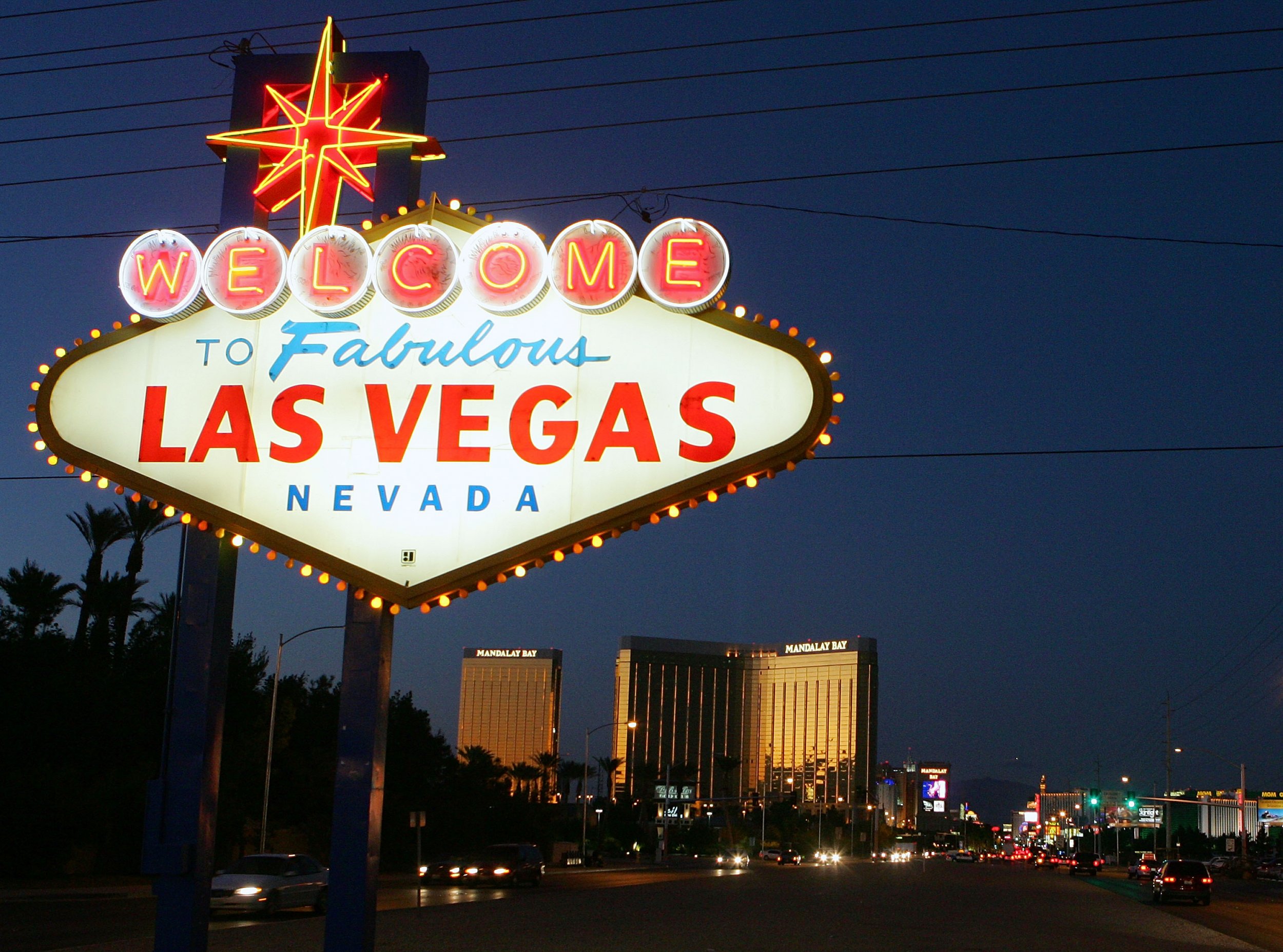 Blood is still soaking a parking lot in Las Vegas, but Sin City will soon return to its status as the Entertainment Capital of the World, experts say.
Any effect of being the site of the massacre of 59 people at a country music festival will be short, Sean Snaith, an economics professor at the University of Central Florida, told the Las Vegas Review-Journal.
"This is a horrific tragedy, but this is not a regular occurrence that would come to define the destination," he said.
Las Vegas, with casinos, strip clubs and marriage chapels aplenty, is one of the nation's top vacation destinations—in 2016, it attracted nearly 43 million people who generated $35.5 billion for the local economy. Some 300,000 workers depend on the city's tourism business for jobs, according to CNBC.
Visitors may be initially wary of stopping by Sin City, given Sunday's massacre. But "people have short memories and it's probably not a long-lasting impact on travelers," Patrick Surry, of the travel site Hopper, told CNN Money.
Police say Stephen Paddock, a 64-year-old man with no criminal record, stockpiled an arsenal of guns in his 32nd-floor Mandalay Bay hotel room before firing indiscriminately at country music fans at the Route 91 Harvest Festival. Besides killing 59, he wounded more than 500 and then then took his own life as first responders rushed to the scene.
The chaos was reminiscent of the 2016 Pulse nightclub shooting in Orlando, Florida, which had 49 casualties and previously held the record for the nation's deadliest mass shooting.
The Boston Herald pointed to Orlando's post-disaster tourism numbers as proof that Las Vegas would bounce back. Despite the Pulse shooting, Florida notched its sixth consecutive year of tourism growth. Orlando alone saw 68 million visitors in 2016.
"Our hearts are with Las Vegas right now," the chief executive officer of Visit Orlando, George Aguel, said in a statement shared with the Herald. "Following the Pulse tragedy, what we saw was an incredible outpouring of support from people all over the world—for Orlando as a community, as well as a cherished travel destination."
After members of the Islamic State militant group (ISIS) killed 130 people in a Paris music hall in November 2015, the city experienced a brief downturn in tourism. But then tourism came back strong, with 16.4 million visitors in the first half of this year, according to CNN Money. That's up 10 percent from 2016.