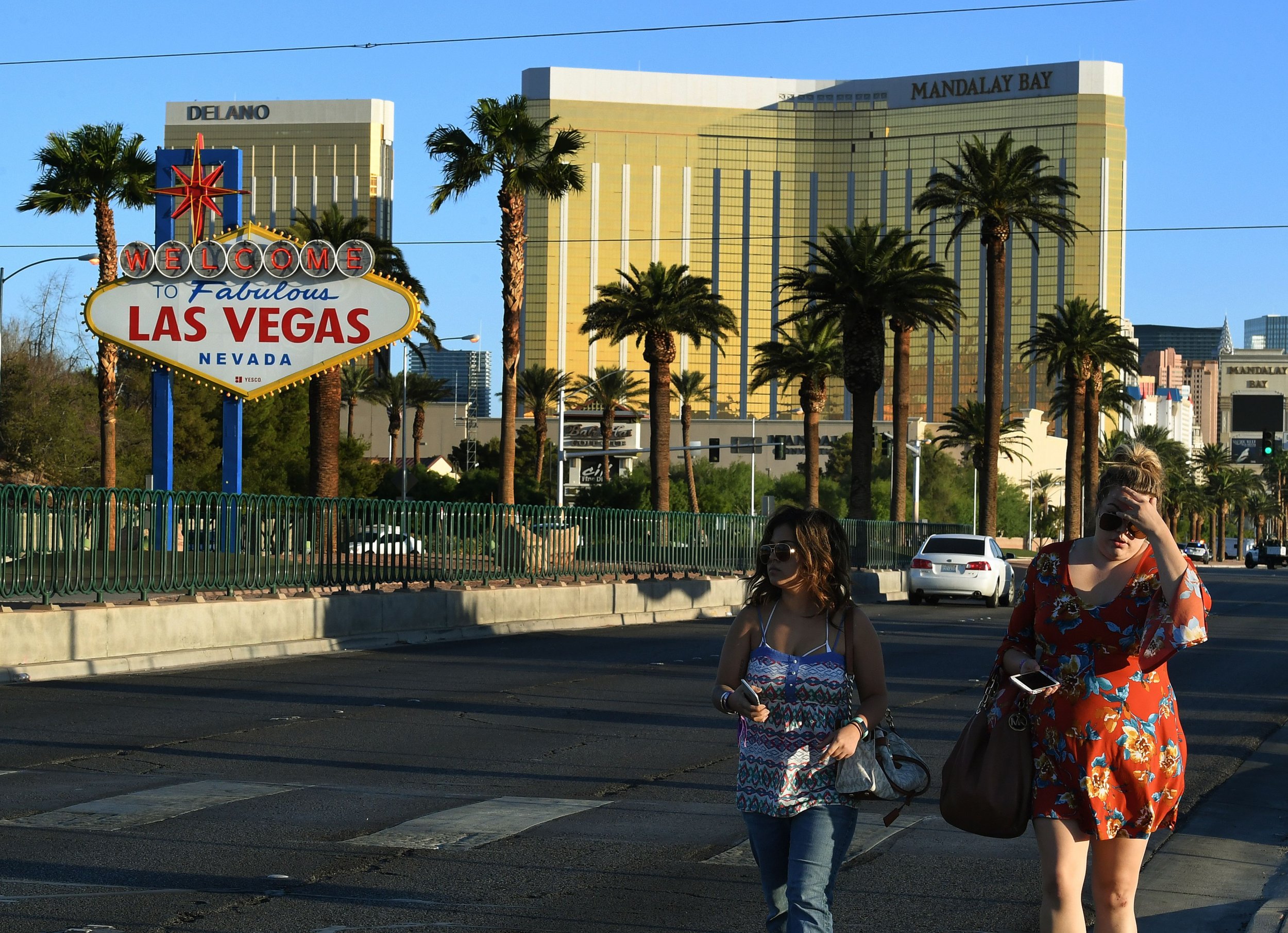 The bullet that pierced Jennifer Campas just below her eye during a country music concert on a perfect Las Vegas night caused a catastrophic injury. But that was only the beginning of the pain and anxiety that this 40-year-old mother of one is facing.
Millions have been raised to help the victims of Stephen Paddock's machine guns — millions that are not even close to what the families of the 58 dead, and the hundreds of wounded, will need.
If they even get a portion of the $12 million at all.
"To put it simply, there's not enough money," said Kenneth Feinberg, a victim-compensation expert who has helped coordinate funds for nearly every mass tragedy in recent history, including 9/11 and, most recently in Orlando, Fla. "I mean, you do the math. Fifty-eight deaths and hundreds of injured. There's going to have to be a lot of tough calls before this money is distributed."
Feinberg said no substantial help will start flowing to the victims until January at the earliest. And nothing about what is to come is simple; public input will delay the process, the injured will have complications, the health care costs will rise, lawyers will litigate.
And there simply won't be enough cash to go around for all the families of victims and survivors if the amount raised via GoFundMe and other sources doesn't increase substantially.
"You really have to look at how much you've raised and whether you have enough to compensate everyone," he told Newsweek. "You have to be realistic because the amount given should be meaningful."
How much will that be for Jennifer Campas? No one knows for certain. But it's a lot more than $12 million divided hundreds of ways.
"[Her injuries] will take numerous reconstructive [surgeries] to correct costing upwards into the tens of thousands of dollars even after her insurance has assisted," Campas' brother, Andrew, posted to a GoFundMe asking for help. "My sister is a nurse that has been providing care for 20+ years. Now it's time that we return the favor by providing care for her in this her time of need in light of this horrible national tragedy."
In Orlando, about $29 million was raised for families of victims and survivors of the nightclub shooting in June, 2016. Forty-nine people died in the attack and another 68 were injured. In Boston, more than $60 million was raised after the Marathon bombings in 2013. Four died and more than 200 were injured.
In both attacks, the amount given out changed based on the severity of injuries. The families of those killed were given the largest amounts.
The sheer number of victims in the attack in Las Vegas will lead to a number of tough hurdles for officials, Feinberg said. Las Vegas Mayor Carolyn Goodman told Newsweek that she's already facing the toughest hurdle: wanting to help right now, but being unable to do so. Las Vegas does not have an emergency fund that could have provided the infrastructure for disbursements.
"These are the things you learn afterward," Goodman said.