Las Vegas Weighs Vaccine Passports To Restart Tourism After New York Launch
Vaccination passports are starting to roll out in Las Vegas and New York, but so far, it's being left up to businesses to decide whether inoculations will be required.
Vaccines are key to returning to normal life, and lifting quarantine restrictions on travelers who have been vaccinated could be a way to boost tourism. However, until vaccinations are widespread, it'll be difficult to enact a mandate requiring people to be vaccinated to enter certain businesses, and so far, businesses have largely used digital passports to give people a way to prove a negative test.
New York launched the Excelsior Pass on Friday, and the mobile app gives people a way to share their vaccination and negative test results with entertainment venues and businesses. It was already used at a Brooklyn Nets game in February and a New York Rangers game in March, and the goal is for it to give large venues a way to reopen above the social gathering limit.
"Excelsior Pass is a great example of the kind of innovative, forward-looking thinking that the tourism industry needs to safely get back to work as we emerge from the COVID crisis," Mark Door, president of the New York State Hospitality & Tourism Association, said on Friday.
The pass works similarly to an airline boarding pass and can be used on a mobile phone or printed out. New York won't open up vaccination eligibility to everyone until April 5, so right now, usage of the app is voluntary. However, it is possible that businesses and venues will require some form of proof of a negative test result or vaccination to enter.
Usage of the Excelsior Pass also doesn't negate the need to follow other public health guidelines, and once inside a venue, a visitor must still wear a mask and adhere to other rules that are in place.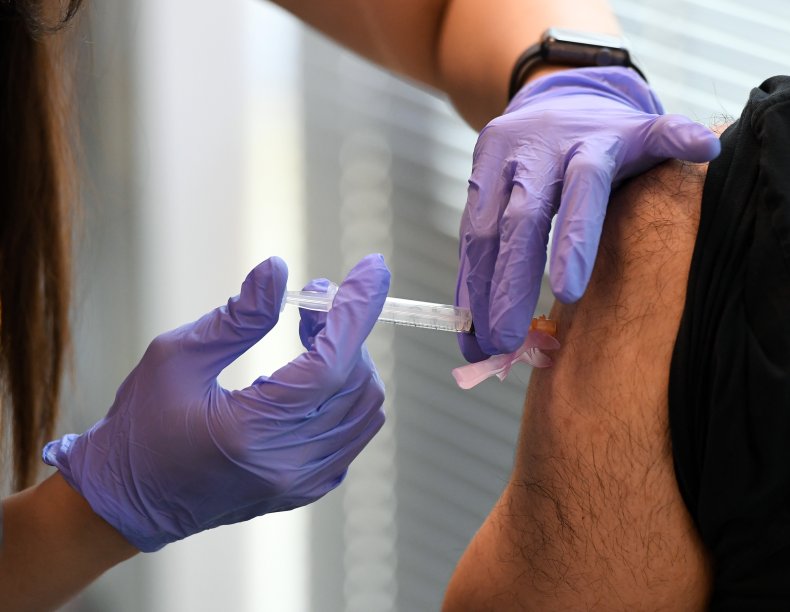 Across the country, Reviv Global, a health service company, launched the Heliix Health Passport in Las Vegas. It works similarly to the Excelsior Pass in that it uses an encrypted code to show a recent negative test result or vaccination. The primary focus has been on test results, Julia Miles, Reviv's commercial operations director, told the Las Vegas Review-Journal, since vaccine rollout is still a "huge program to complete."
"We're not hearing venues saying that they'll be looking for vaccinations only," Miles said. "Personally, I don't think that will happen just because it would be too discriminatory around people who genuinely can't have the vaccine for whatever reason."
The Venetian resort also launched the Health Pass from Clear, a mobile technology, to give people a way to show a negative test and eventually vaccination results. The goal, according to the Las Vegas Review-Journal, is to use the pass to expedite the return of conventions and trade shows, which drive revenue in the state.
"In-person meetings and trade shows are critical for their ability to drive commerce and networking," Chandra Alison, senior vice president of sales for The Venetian Resort and Sands Expo, said in a statement on Tuesday. "We are proud to offer a product that addresses the safety of meetings and customers can book with confidence."
So far, much of Miles' "extended talks" with major casino operators in Las Vegas have focused on the negative test result portion of the app and gives the resort a way of marketing itself as a secure COVID-19 venue.
Lori Nelson-Kraft, a spokeswoman for the Las Vegas Convention and Visitors Authority told the Las Vegas Review-Journal that they "highly encourage" people to get vaccinated but the "right public health measures and protections" were the ones already in place.
So far, resorts and casinos haven't indicated that they'll exclusively cater to people who are vaccinated and there's no statewide passport system in place. Caleb Cage, the state of Nevada COVID-19 response director, told KLAS they're working to create a digital system but they'll keep paper forms in place because "not everyone has access to digital technology."
State governments can't mandate that a person be vaccinated against their will. However, they could restrict a person's ability to attend school, travel and other movements if they won't get vaccinated.
Newsweek reached out to the Las Vegas Convention and Visitors Authority and the Nevada Health Response for comment but did not receive a response in time for publication.
Newsweek, in partnership with NewsGuard, is dedicated to providing accurate and verifiable vaccine and health information. With NewsGuard's HealthGuard browser extension, users can verify if a website is a trustworthy source of health information. Visit the Newsweek VaxFacts website to learn more and to download the HealthGuard browser extension.