Laser Pointer Burns Through Greek Boy's Eye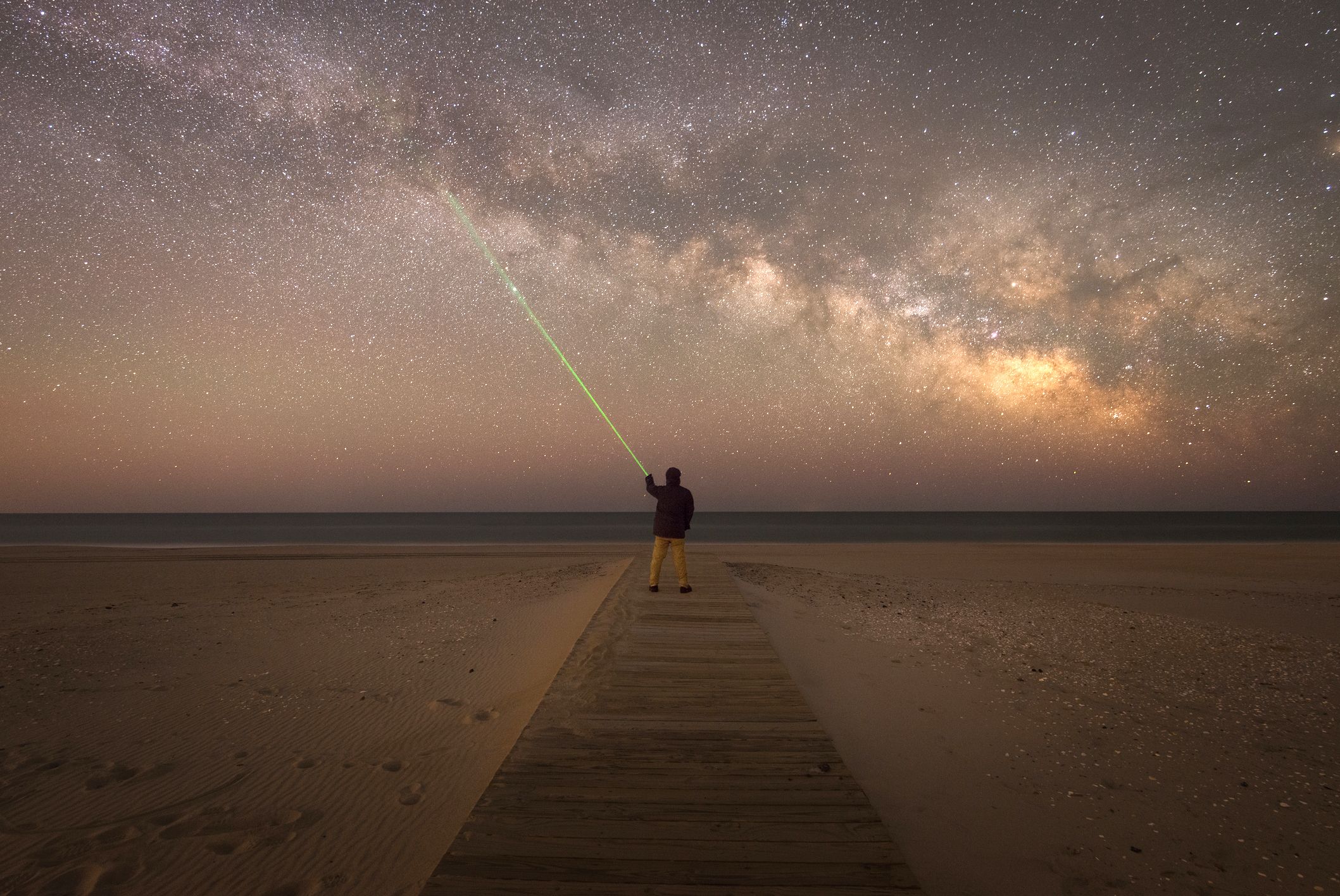 A young boy has permanently injured his eye by staring into a green laser pointer.
Doctors in Greece explained the 9-year-old had a large hole in the macular tissue of his left eye, in a case report published by the New England Journal of Medicine. Further imaging revealed two further injured spots below the hole.
The boy's parents took him to an ophthalmology clinic after he experienced a worsening of vision in his left eye. Assessments revealed the clarity of his vision had dropped dramatically. He told doctors he had been playing with a laser pointer his father bought from a street merchant before the symptoms began, CNN reported.
After 18 months of conservative treatment, the boy's vision has not improved. Treating macular holes with surgery almost always leads to the formation of cataracts, Sofia Androudi, a physician involved in the boy's treatment, explained to CNN.
Because the nerves around the hole were so damaged, she clarified, the characteristic lens clouding of a cataract would leave the boy unable to absorb light through his left eye. "This means that even if the surgery would be successful, the boy would not be able to see."
"When you have something as powerful as a laser, it's so powerful that it is converted to heat like a burn," Thomas C Lee, director of the Vision Center at Children's Hospital Los Angeles, who was not involved in this particular case, told CNN. "That can leave scar tissue behind and can cause bleeding. The patient can actually get a blind spot right in the middle of the eye. It's like a magnifying glass burning a piece of paper. It's the same thing."
Androudi, who works at the University of Thessaly in Larissa, said the boy may have been suffering for more than a year before he attended the ophthalmology clinic. Children, she explained, often don't want to disclose eye injuries.
Although many countries limit the sale of laser devices with more than 1mW of power, they are often easily available online. The US Food and Drug Administration warns against so-called "overpowered" green, blue and violet lasers that have been modified to give off more radiation than originally intended.