More Than 20 Aircraft Struck by Laser Beams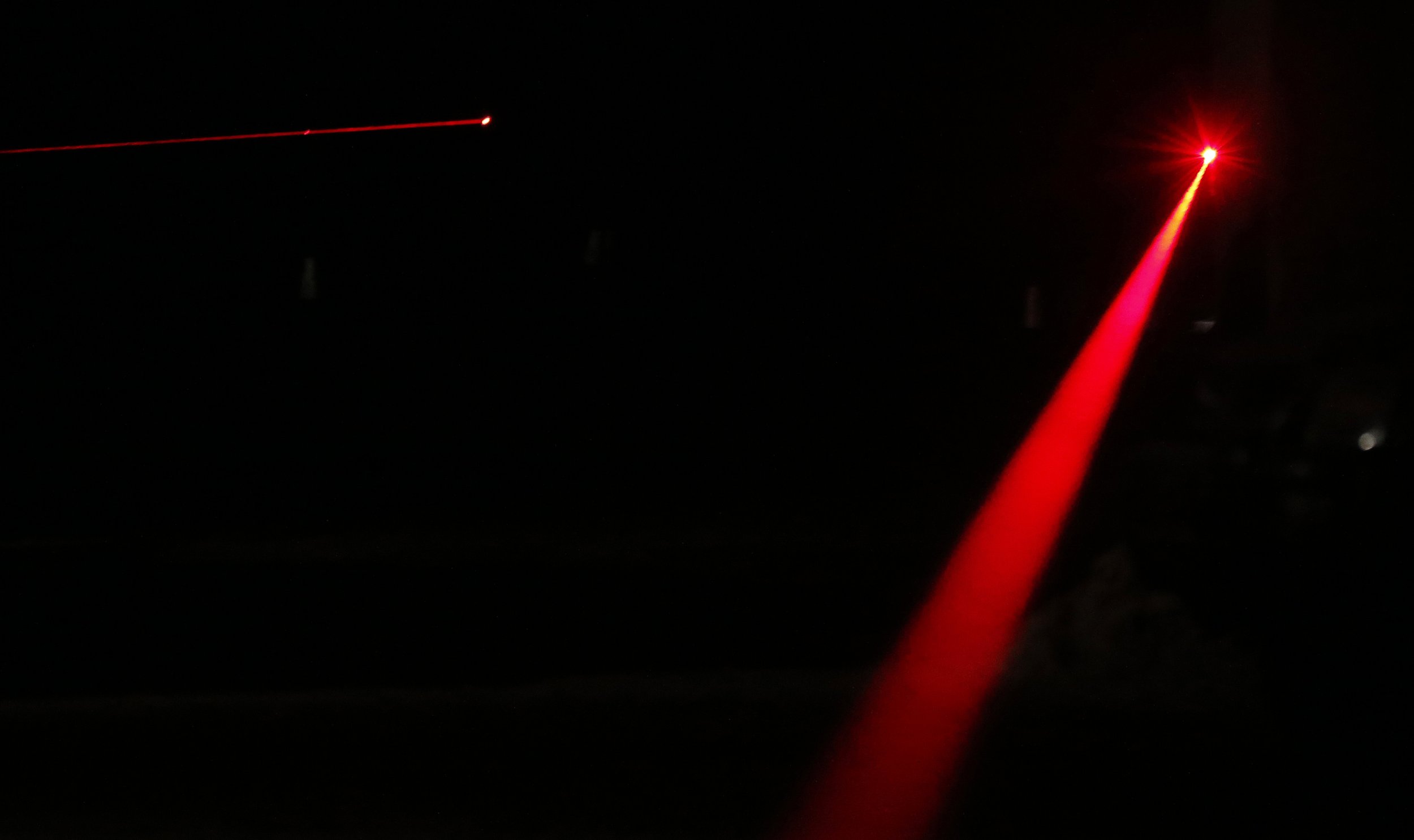 The Federal Aviation Administration (FAA) is investigating reports of laser beams hitting more than 20 aircraft on Wednesday evening across the United States.
The first incidents occurred in the New York area around 5 p.m. local time, when laser beams targeted two news helicopters. An NBC helicopter known as Chopper 4 was hit with a green beam while 1,500 feet in the air above Brooklyn. The NBC pilot spotted people behind a restaurant who appeared to be aiming the laser at the helicopter. The New York Police Department later arrested one person.
"We're talking about a helicopter that weighs almost 2 tons," NBC reporter Dennis Protsko, who was in Chopper 4 at the time, said. "Imagine that coming down on your house because the pilot's vision is impaired. Even more serious if it was a jetliner."
The second helicopter belonged to ABC and was hit with a laser after 5 p.m. while above Elizabeth, New Jersey. One person was arrested in that incident.
Between 7:30 and 7:45 p.m. local time, pilots flying a private business jet, a Southwest Airlines plane and a third unspecified plane each said they were hit with a laser beam while flying into the Dallas Love Field, The Dallas Morning News reported.
When they were hit with the beam, all three flights were between 3,000 and 4,000 feet. Authorities are searching for a suspect or suspects in the case.
Other incidents were reported in Jamestown, New York; Covington and Danville, Kentucky; Oakland, Palm Springs, Ontario, Sacramento and Los Angeles, California; Salt Lake City; Albuquerque, New Mexico; Detroit; St. Petersburg, Florida; Springfield, Illinois; and San Juan, Puerto Rico.
Laser incidents targeting aircraft have been on the rise, according to the FAA. In 2006, there were only 384 such incidents reported. In 2013, there were almost 4,000. Thus far in 2015, there have been 5,352 laser strikes, the majority of them in the Los Angeles, Phoenix, Houston and Las Vegas areas. Those caught pointing lasers at aircraft can suffer civil penalties up to $11,000.