'Last Christmas' Movie Release Date, Cast, Trailer, Plot: Everything You Need to Know
After the trailer went viral earlier in the year, the festive rom-com Last Christmas is now coming to theaters, with a script written by Emma Thompson, a cast led by Emilia Clarke and Henry Goudling, plus a soundtrack full of songs by Wham! and George Michael and a plot that will have even the biggest Scrooges getting very excited for Christmas.
When is Last Christmas out?
The U.S. and Canada release date for the movie is Friday, November 8, when the film will also be available in a number of territories. Most European viewers, however, will have to wait until late November, while people who want to see the film in Asia or South America can expect the film to come to a screen near you in December.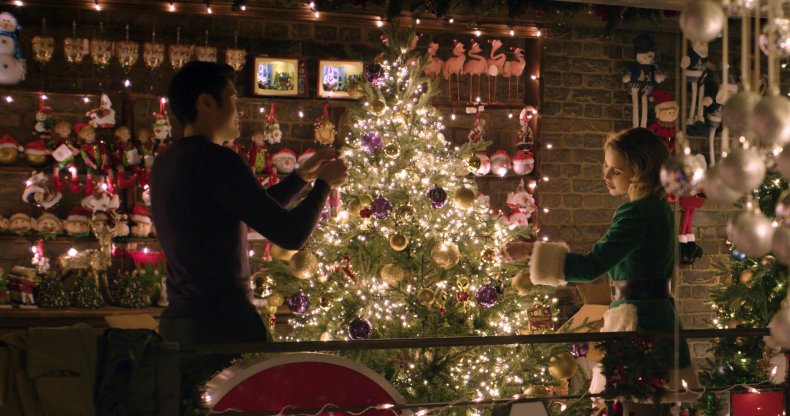 Who is in the cast of Last Christmas?
Leading the film are Crazy Rich Asians heartthrob Henry Golding and Game of Thrones' Emilia Clarke. Golding, who also appeared in director Paul Feig's last film A Simple Favor, plays Tom, who meets Kate (Clarke), a downbeat woman working in a Christmas store.
Referring to her role as Daenerys Targaryen in an interview with NPR, Clarke said of her character: "She's got mother-of-dragon tendencies ... she is your anti-heroine. We're quite used to seeing, I think, in rom-coms a sort of perfect depiction of a young lady—and that ain't Kate. She is struggling to get herself together, and she's struggling to take care of herself, she's struggling to take care of those around her, not really accepting help."
Joining Golding and Clarke in the cast are Love Actually and Sense and Sensibility's Emma Thompson (who also wrote the script) as Kate's refugee mother Petra. Speaking to Entertainment Weekly, Thompson said her character was inspired by "the story of a young woman who was unmoored by her upbringing and her family, where she was dealing with immigrant parents who had fled from war and who were stuck in lives they hadn't chosen."
Last Christmas also has a Crazy Rich Asians reunion as Golding is joined by Michelle Yeoh playing a woman known as 'Santa' who owns the shop Kate works in. Also starring in the film are Patti Lupone, Peter Serafinowicz, Rob Delaney and Rebecca Root.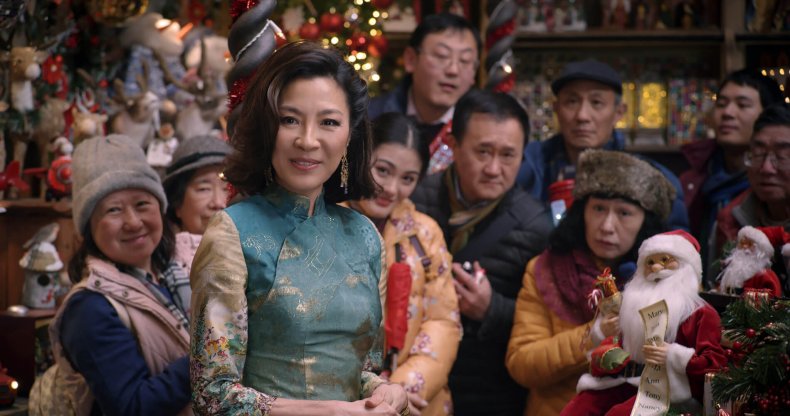 What is Last Christmas about?
The official synopsis from Universal Pictures reads: "Kate is a young woman subscribed to bad decisions. Her last date with disaster? That of having accepted to work as Santa's elf for a department store. However, she meets Tom there. Her life takes a new turn. For Kate, it seems too good to be true."
Speaking to Empire, director Paul Feig said of the film: "Emilia's character, Kate, her family emigrated from Eastern Europe when she was young. She wanted to be a singer and got to London, and complications happened to her and things didn't go the way she thought they would. It landed her in a very odd place of her life. She's working in a year-round Christmas store in Covent Garden where she's made to wear an elf costume by her boss, played by Michelle Yeoh."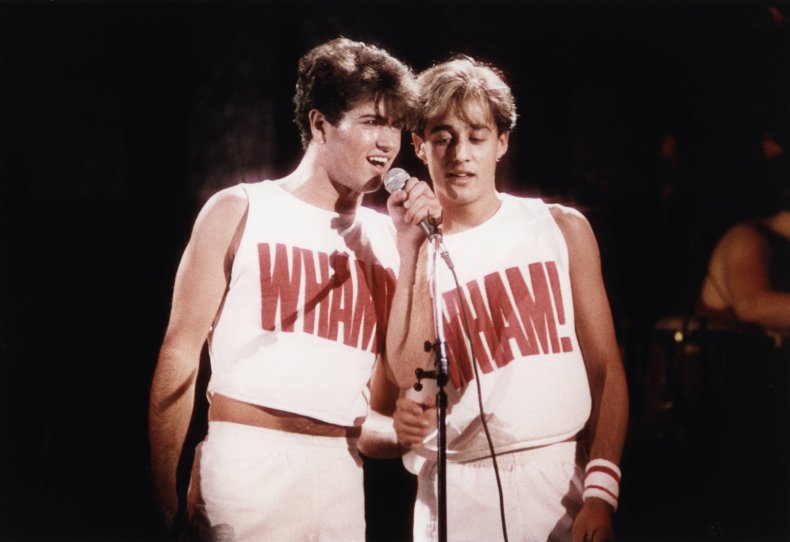 The Bridesmaids director added: "It's one of these overloaded Christmas stores where you walk in and it's just an assault on the senses. But then she meets Henry Golding's character, Tom, who's this bike courier who shows up in her life and pursues her. It's through their friendship and the relationship that comes out of it that they both heal each other. It's quite lovely. But her family's a mess, that's something that has to be repaired in her life. We hit a lot of different themes in a very organic way."
The film also includes a number of songs by George Michael and Wham!, who performed the song "Last Christmas" that the film is loosely based on. Michael gave his blessing to the project before his death on Christmas Day, 2016.
Is there a trailer for Last Christmas?
In September, a promo for the film was released featuring Clarke doing a rendition of the title song, before showing her character having a nightmare last Christmas because she was rushed to hospital. However, she then meets Tom, who slowly gives her back her Christmas spirit.
Last Christmas is released on theaters on November 8.