The Last Coming of Philip Roth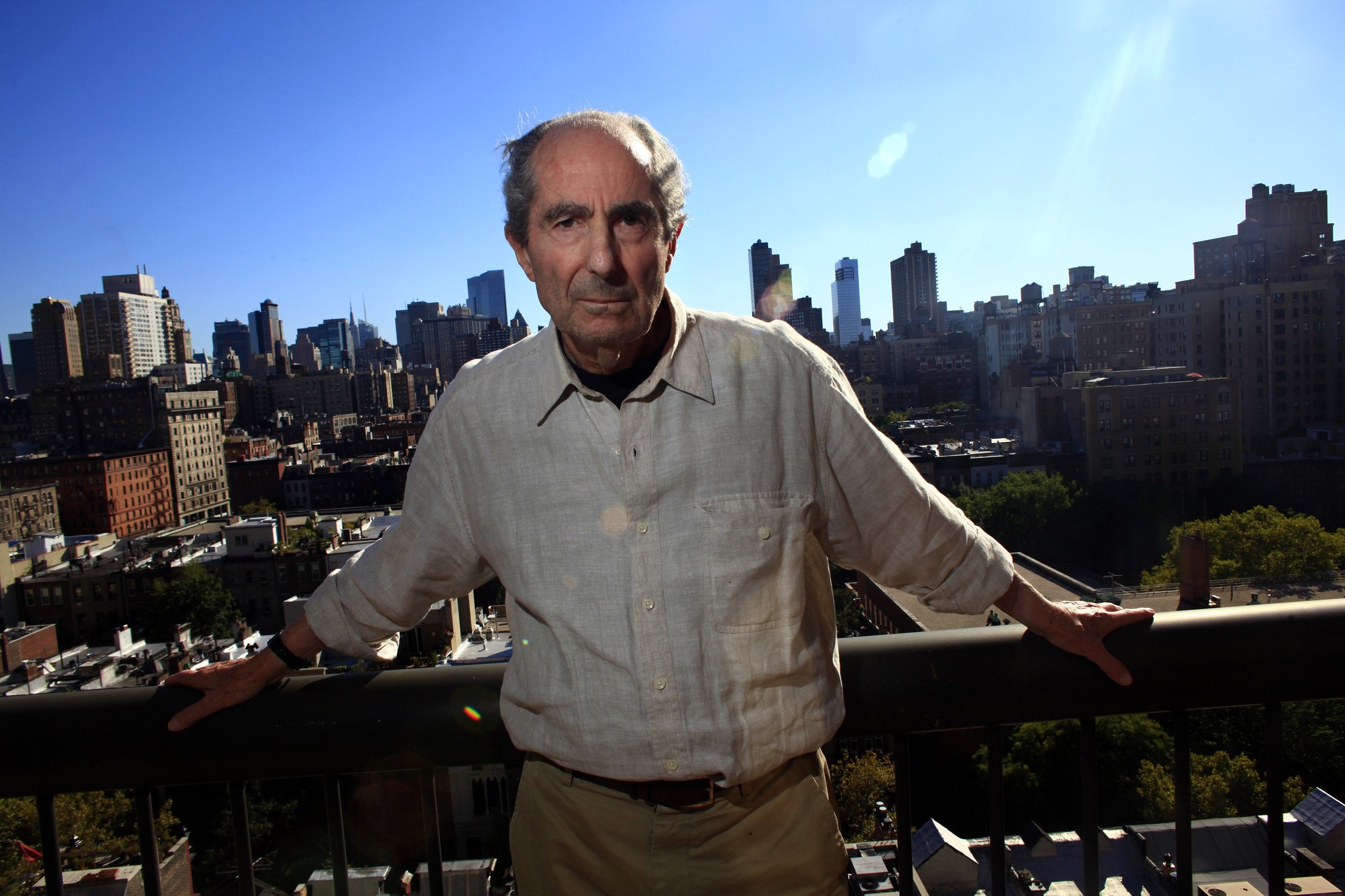 Philip Roth has blown his last load. He said so himself on Thursday night, right after he finished reading from Sabbath's Theater at the 92nd Street Y. He said so afterwards to The New York Times: no more public readings ever again. If those of us in the audience had only known, we would have at least live-tweeted the damn thing.
Though a great confessor, Roth is weirdly shy. A year-and-a-half ago, he announced that he was retiring from novel-writing in an interview with a French magazine. On Thursday, he gave a short reading and offered some thoughts about death, which has been on his mind for at least the last half-century. Then he said he was done.
And so there will be no more public displays from the great onanist of American letters, the man whose exhibitionism was always hilarious and gorgeous and crude. John Cheever was the Ovid of Ossining, shaking the sillies out of gin-soaked suburbia. Roth is the Wordsworth of Weequahic, rooted so deeply in northern Jersey, he could make Tony Soprano seem the outsider.
Superficially, it might seem like Roth is a perfect example of write-what-you-know. And it is true, he rarely ventures beyond Newark or the Berkshires. But there is a Rothian corollary, which most of his studious graduate school epigones miss: make sure that what you know is interesting before you venture to write it. Make sure you know the human heart. Make sure you know Newark, wherever your Newark might be.
Thursday was an odd night, a night for Philip Roth from which Philip Roth was largely absent: he was onstage for only about the last third of the event. First, a biographer named Claudia Pierpont Roth (no, they aren't) read a professorial essay that defended him against charges of misogyny, which no one present had leveled. Then, the Brooklyn novelist Nicole Krauss described her improbable friendship with Roth. This had the souring sting of eulogy.
Finally the man himself emerged, forty-five long minutes into the evening, clad in black but not yet ready to shuffle off this mortal coil. He is, of course, dying. You know someone who isn't? But he seemed a pretty good sport about it, considering the eighty-one years he has spent on this planet.
After sitting down and briefly thanking C.P. Roth and Krauss, Roth started reading like a professor 15 minutes late to a lecture. He read from a novel he had written 19 year ago, a novel about a perverted puppeteer named Mickey Sabbath, a novel that won him the National Book Award. The section he read was about Mickey learning that his older brother Morty has been killed in the Pacific theater of World War II. It is not the passage I would have read. I would have read Swede Levov leading Rita Cohen through his glove factory in American Pastoral, or Bucky Cantor facing off against Italian goons in Nemesis or, if it had to be Sabbath's Theater, that one part when Mickey is rummaging through a teenaged girl's underwear drawer, the part when he gets all...you know that part, don't you?
All of a sudden, Roth stopped reading and started talking. Extemporaneously, without any warning, as if that were the natural order of things.
Roth quoted Kafka: "The meaning of life is that it stops."
"Everybody who enters here," Roth said, "everybody, is wedded to death. And nobody escapes grieving."
Roth then listed the ingredients of the novel from which he'd read: "Loss, death, dying, decay, grief.
"And laughter. Ungovernable laughter. Pursued by death and followed everywhere by laughter."
Then he read from Sabbath's Theater again. When he was done, he left.
Exit, ghost.
The French have a phrase for the orgasm: la petite mort. That means "the little death." Roth's body of work is composed of fatalistic ejaculations, of little deaths that rage against the big one. But after a career that has been very long and very good, the big one is coming. Thus the great man grows silent.
The book that made him famous was Portnoy's Complaint, the 1969 roman à jerking off. With the novels that followed, he shocked Jews, women, Jewish women, Catholics, WASPS, liberals, Nixonites, Catholics who had once been Jews, liberal women who became Nixonites, lesbians, blacks, black Nixonites, Reaganites, lesbian liberal WASPs. He saw, he came often and, by coming, he conquered. Still he kept coming, over and over again. He did not exalt humanity, he did not celebrate or embrace. Philip Roth brought us down to his level. And it was glorious.