'The Last Dance': Will the Michael Jordan Documentary Come to Disney Plus?
ESPN is currently airing episodes of The Last Dance, a 10-part documentary about Michael Jordan and the rest of the 1997-1998 Chicago Bulls team. After airing on the channel on Sundays, episodes of the series then stream on the ESPN website and app.
As ESPN is owned by Disney, some sports fans with Disney+ subscriptions have been hoping the Jordan doc would come to that streaming service. This is especially true for Disney+ subscribers in countries where the ESPN streamer is not available.
Although Disney may choose to put ESPN content onto Disney+ in the future, so far the company has kept its sports content on ESPN+ rather than moving it over to its new platform.
However, not all ESPN content comes straight to ESPN+. Shows like The Last Dance instead stream first on the ESPN website and app, then come to ESPN+ at a later date. To watch The Last Dance on the sports broadcaster's website, users have to log-in with their cable provider.
ESPN+ may not have the Michael Jordan documentary yet, but it does have its sister show Detail: 1998 Chicago Bulls, hosted by Dennis Rodman, Steve Kerr and Phil Jackson. Episodes of that show are available on the streamer before each set of episodes airs on ESPN and on its website and app.
Disney+ subscribers can get ESPN+ at a discounted rate. The Mouse House offers a bundle deal where they can get Disney+ (usually $6.99 a month), ESPN+ ($4.99) and the basic version of Hulu with ads ($5.99) for $12.99, saving around $5 a month.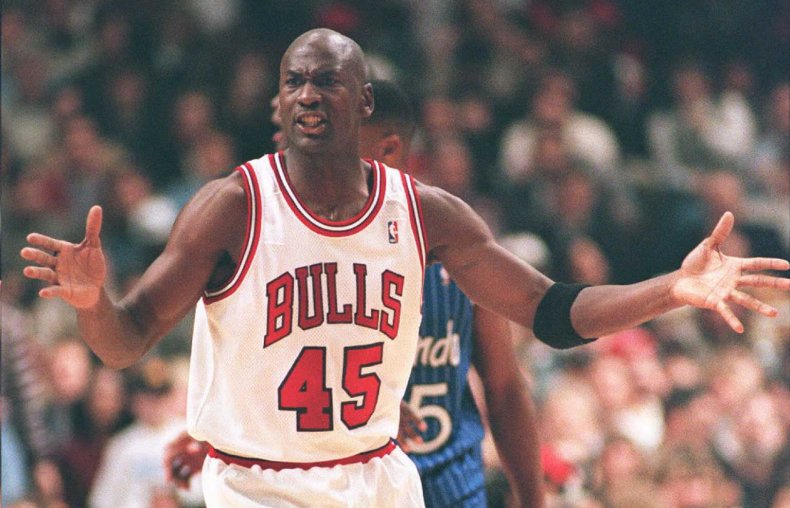 Though this is not cheaper than just having Disney+ and ESPN+, which together cost $11.98, if you already subscribe to Hulu it effectively means that you can get ESPN+ and watch The Last Dance online for free when it eventually comes to the streamer.
Whereas other streaming services offer a free trial, ESPN+ does not currently allow viewers to sample the platform.
ESPN is airing two episodes of The Last Dance a week. The first two aired on the channel at 9 p.m. ET, and episodes will air in that timeslot until Sunday, May 15, when the final two episodes will air.
In many countries where ESPN is not available, the series is also not on Disney+. All episodes, however, will be made available on Netflix in all countries except for the U.S., Macau, Hong Kong and Taiwan.
In all territories except those countries, episodes will be released the morning after they air on ESPN from one minute past midnight PDT. When they air in your country will depend on your time difference from the west coast of America. In the U.K., for example, episodes are released at 8:01 a.m. BST.
The Last Dance is streaming now on the ESPN website and app.
Correction 4/29/20, 6:20 a.m. ET: This article originally stated the The Last Dance series was available on ESPN+, when in fact the series is only currently available on the ESPN website and app. We regret the error.