'The Last Dance' Has Michael Jordan Headlining Basketball Again
Perhaps one of the most-anticipated sports documentaries in history began the first of its 10-part series Sunday night, and it showed something that's already quite well known. Michael Jordan could still be the most popular player, of all time, on the planet.
'The Last Dance' aired episodes 1 and 2 Sunday on ESPN and Netflix, and fans flocked to social media that had Jordan and his 1997-98 Chicago Bulls trending at the top of Twitter world.
Twenty-two years after their last NBA championship.
The story starts behind the scenes with current NBA commissioner Adam SIlver, who was the league's head of entertainment before the 1997-98 season. The Bulls were coming off back-to-back championships and their fifth in seven years. They won three-straight titles from 1991-93. Jordan retired to play baseball for two years, and then came back to win two more titles.
Both Jordan and Bulls coach Phil Jackson were to enter free agency after the 1997-98 season, so Silver had the zany idea to film tell-all, behind-the-scenes footage of the Bulls during their quest for a second three-peat in eight years.
Silver knew it was a rare chance to do something unique, even it the project got put into a vault until now.
"I mean, then, as it is now, Michael was one of the most famous people on the planet," Silver said in a ESPN.com report. "And there were rumors that it was going to be Michael's last season."
Silver first needed to approach Bulls owner Jerry Reinsdorf, who did not have a problem with it. That is, if Jordan and Jackson both agreed.
"The coach, at the end of the day, controls the locker room," Silver said. "So we needed Phil's cooperation."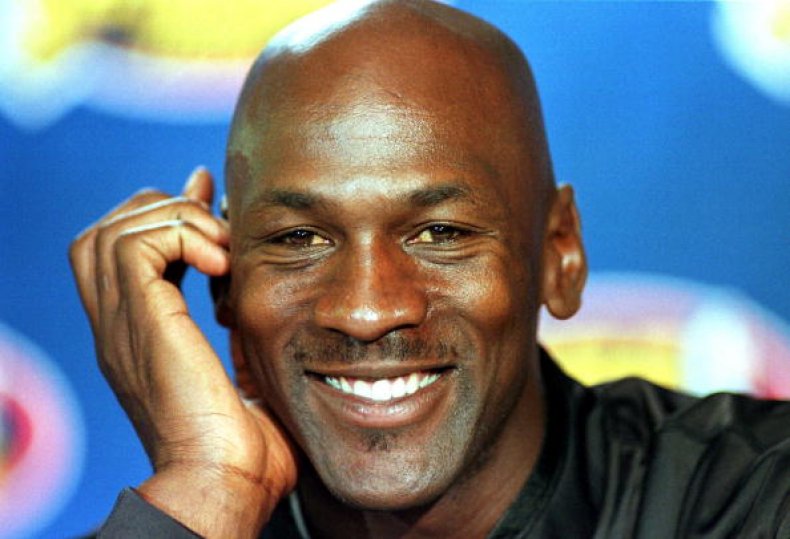 Silver admitted there were some preferred requests. For example, if Jackson felt the need to wave away at a camera to quit filming, the camera operator would stop.
"There was no negotiation whatsoever," Silver said. "All I said was, 'I'm sure there'll maybe be a tough negotiation at some point, but we don't have to have it now.' Because first and foremost, we have to capture the footage."
"Our agreement will be that neither one of us can use this footage without the other's permission," Silver explained to Jordan. "It will be kept—I mean literally it was physical film—as a separate part of our Secaucus [New Jersey] library. Our producers won't have access to it. It will only be used with your permission."
The film footage remained stowed away until Jordan gave approval for the right documentary producer, at the right time, for its release.
But it wasn't all about Jordan and Jackson. There was Scottie Pippen. Dennis Rodman. And a slew of players along the way like Tony Kukoc, Steve Kerr and other players who helped build the dynasty.
The documentary took over the sports world Sunday night while the sports world has been shut down because of the coronavirus pandemic.