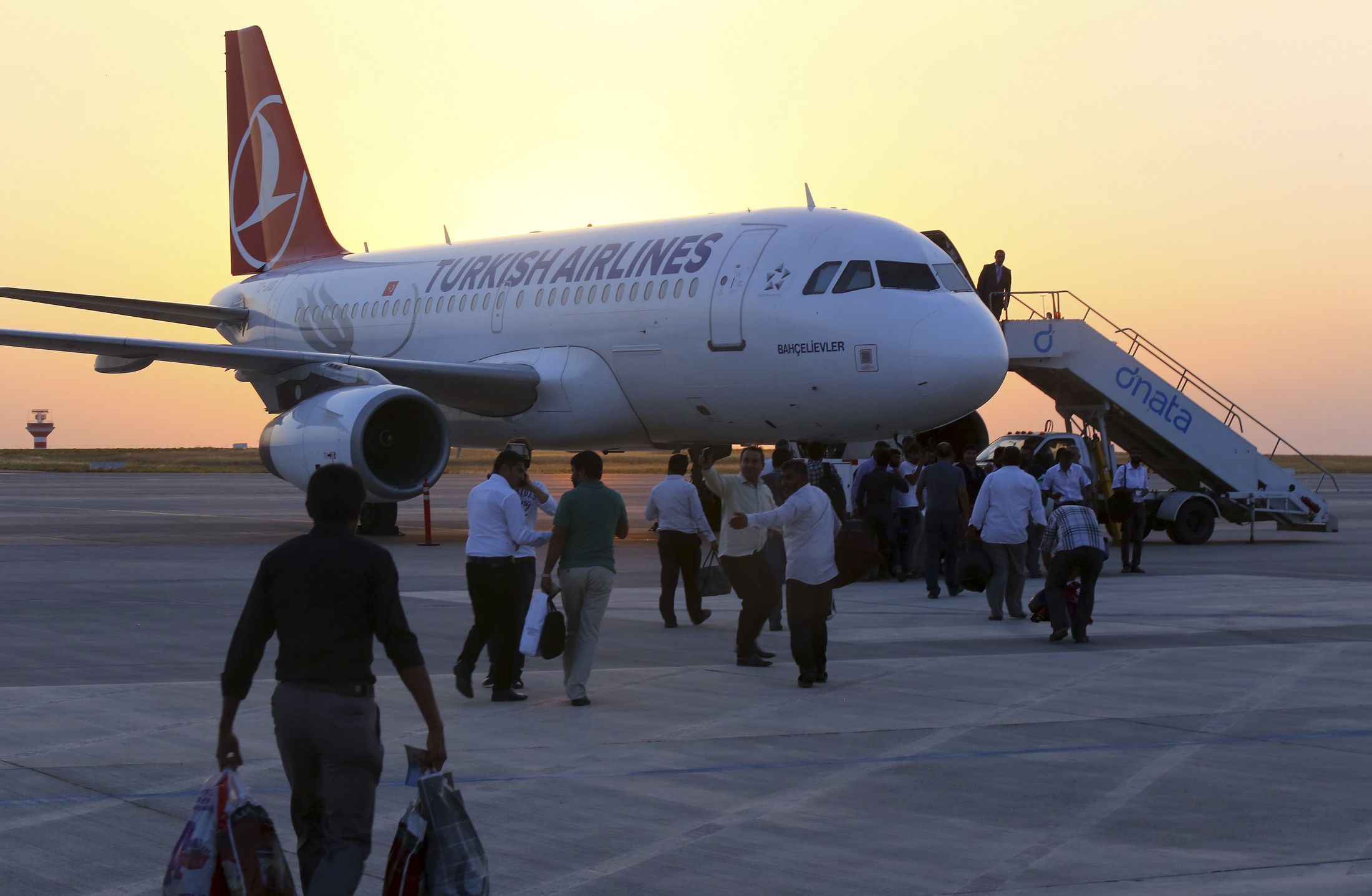 Turkish Airlines has stopped all flights to Libya, becoming the last international air carrier to suspend air travel to the country, where the security situation is rapidly deteriorating.
On Tuesday, the airline confirmed its decision to stop flying to Misrata, a port city in the country's north and the only Libyan location it was still flying to. Misrata was the target of airstrikes over the weekend, when Libya's largest steel plant was hit, Reuters reports.
Turkish Airlines previously flew to the Libyan cities of Tripoli and Benghazi but canceled those flights in July after repeated attacks and fighting between rival militias for control of Tripoli's international airport. The European Union banned all Libyan flights over EU airspace last month, citing concerns about aircraft safety.
Instability and violence have plagued Libya since the 2011 ousting of longtime leader Muammar Quaddafi. Two armed warring factions, one chosen in June in a parliamentary government, both claim to be the country's legitimate government.
In an statement emailed to Newsweek, a Turkish Airlines spokesman said "We have suspended our Misurata (MRA) flights until further notice, due to operational issues."
"In this respect, Turkish Airlines does not operating any scheduled flights to Libya at the moment," the statement said.
On Monday, Libya's internationally recognized government claimed responsibility for bombing a Greek oil tanker off the port of Derna. Two people were killed, including a Greek national. According to Colonel Ahmed Mesmari, a Libyan military spokesman, the ship's movement around the Islamist-controlled port aroused suspicion. After requesting it to stop, "we were obliged to strike it," he told the BBC.
French Defense Minister Jean-Yves Le Drian warned the international community last week of growing instability in the country, but refrained from voicing support for a military intervention. The governments of Mali and Senegal have called for Western action in Libya.