Carrie Fisher Slapped Oscar Isaac a Lot in Her Final 'Star Wars' Movie, Actor Reveals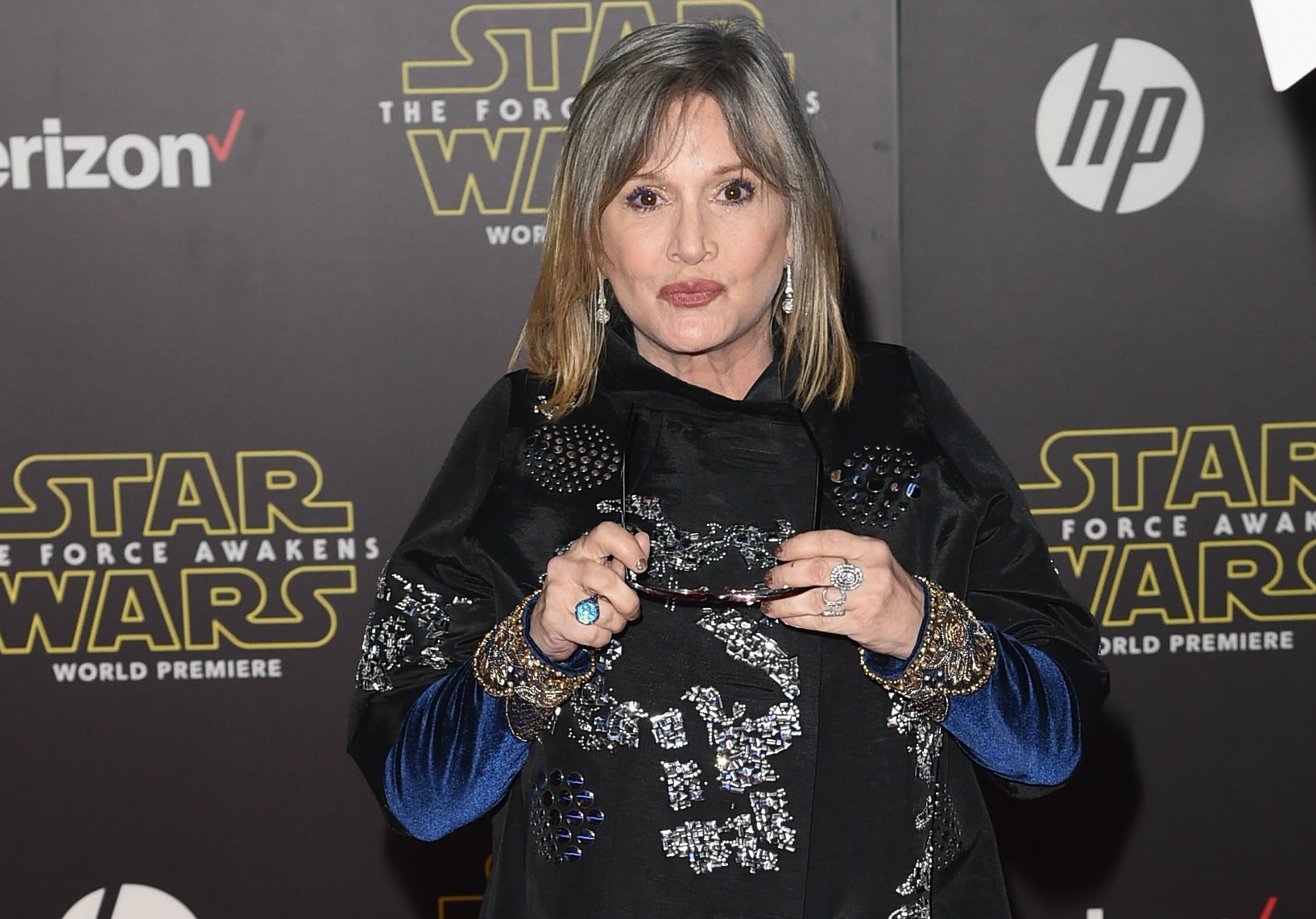 Carrie Fisher's death last year will loom large over the next Star Wars outing, The Last Jedi, scheduled to be released in December. The actor had just finished work on the eighth instalment of the franchise, reprising her role as General Leia Organa, and it might just be the last time fans see her on screen.
But it looks like Fisher's Leia will go out with the same feisty bravado that endeared her to Star Wars fans in the very first film released 40 years ago.
Oscar Isaac, one of the new faces of the sci-fi series, revealed to Stephen Colbert on Thursday's Late Show that his Poe Dameron—the swoon-worthy fighter pilot who allied with Rey and Finn in 2015's Star Wars: The Force Awakens—will share a lot of scenes with Leia in the new film.
Isaac said "a large amount of the stuff I got to do" was with the late actor. He recalled one particular scene in which Fisher's hand got closely acquainted with his face.
"I remember it was a scene where I come up to talk to her, she was very upset with me, and she slaps me. Rian [Johnson, director] kept doing it over and over," said Isaac. "It ended up being 27 takes of Carrie leaning in, and every time she'd hit a different spot on my face."
Isaac added: "She was, by far, the quickest-witted, funniest, most down-to-earth human being I've ever had the opportunity of working with. She does amazing work in this."
The plot for The Last Jedi remains a tightly held secret, but from the first trailer released in April, it seems the story will revolve around Mark Hamill's Luke Skywalker attempting to end the Jedi order and coming to terms with the role he has played in current events. At the end of The Force Awakens, Daisy Ridley's Rey found Skywalker exiled on a remote island. After training young Jedi masters, Skywalker isolated himself from society when one of his most promising students—his nephew Ben (aka Kylo Ren, played by Adam Driver)—turned to the dark side and killed all the other pupils, aligning himself with the evil First Order.
Where the animosity between Leia and Dameron fits into the puzzle is a mystery. In the first film in the new franchise, Dameron was Resistance leader Leia's most-skilled fighter pilot in the war against the First Order.
The Last Jedi will be Fisher's final appearance as Leia. Lucasfilm President Kathleen Kennedy confirmed in April that Leia won't factor into the script for Star Wars: Episode IX. More recently, speaking to Vanity Fair this week, Kennedy revealed that original plans for the film had centered on Leia.
Star Wars: The Last Jedi will be released globally on December 15.