Last Minute-Shopping? Here's Where You Can Order Online and Pick Up In-Store the Same Day
'Tis the season to take a sunny holiday. Perhaps you've been invited to a destination wedding, or you've just realized that you need some rest and relaxation away from home. You've made your plans, and your departure date is coming up faster than you'd expected, but you still need to pick up a "few"—which, if you're being honest, is closer to a few dozen—things. You don't have time to drive to multiple stores to search the aisles and the racks in the hopes of finding what you need, whether it be a shampoo or a cocktail dress.
Whatever your need may be, know that there is a store out there to help make your shopping more efficient. While it's not comprehensive, we've put together a list of retailers that offer same-day, in-store pickup for orders placed online to meet your last-minute needs:
CLOTHING, SHOES, ACCESSORIES
Bloomingdale's
Perhaps you just need that new pair of espadrilles ASAP. And for that, Bloomingdale's in-store pickup is here for you. Use the "pick up in store" filter to see if your items are in stock at the nearest location, select "pick up in store" at checkout and pick up your items when available, which is usually the same day.
Gap/Banana Republic/Athleta
With Gap, Banana Republic and Athleta, you can "reserve" up to five items online per day but not pay for anything until you get to the store. After the company confirms an item is available, it will hold your item until the store closes the following day, according to the company website. Prices in store apparently may differ from prices online, but this way, you can try on first before committing—a great option when you're struggling to determine which size you'll need. What about Gap's more affordable sibling store Old Navy? We're glad you asked...
Old Navy
While owned by the same corporation as Gap, Banana Republic and Athleta, this brand does not offer the same reservation feature as the others. Old Navy does, however, offer a pickup in-store service. After you place an order, you have five days to visit the store to pick up your purchase.
Nordstrom
This department store is perhaps the king of customer service, and Nordstrom's service with in-store pickup might be a good indication of why. You can mix and match the way you buy, to include items you want to pick up immediately, along with the items you might want to have shipped to you or those you want to send to someone else. You can do it all in one transaction. Nordstrom also offers curbside pick-up: Check in with your phone, and someone will bring your order out to you.
Kohl's
This big box retailer is great for everything from clothing and shoes to beach towels and sun hats. Once you've purchased your items online, all you'll have to do is wait for the notification that your order is ready for pickup at your local Kohl's. Orders are generally ready the same day. You can also "add an additional pickup person" in case you need to send someone to retrieve your order for you. The pickup person will just need to bring a photo ID and confirmation email to pick up the order.
TOILETRIES
Bed Bath & Beyond
Buy all of the travel-size facial cleansers, deodorants or toothpastes you desire with Bed Bath & Beyond's in-store pickup service. You may select the items online—filtering through the curations by opting to view only what's available at your local store—and enter your credit card information to reserve them. You may pay when you claim your items in-store.
CVS
Check to see that items like prescriptions, over-the-counter medications, vitamins and more are in stock at your preferred store location, purchase and pick them up the same day—often in as little as an hour. On a less fortunate note, the company's curbside service is no longer available.
Target
Do you go into Target for one thing and leave with 20? If so, you might consider taking a more focused approach to your store run by searching and ordering what you really need online and picking it up in store, or choosing the same-day delivery option, if possible.
Walmart
The store offers many items that can be picked up same-day. And Walmart offers a pickup discount on some merchandise. Walmart will hold your items for seven days.
TECH
Best Buy
Did you just realize you need an adapter for your phone or a travel case for your tablet? Order your items, and during checkout choose Store Pickup. Select your preferred location and pick them up there. Some stores have reserved parking spaces for Store Pickup, in an effort to make the trip even easier for customers.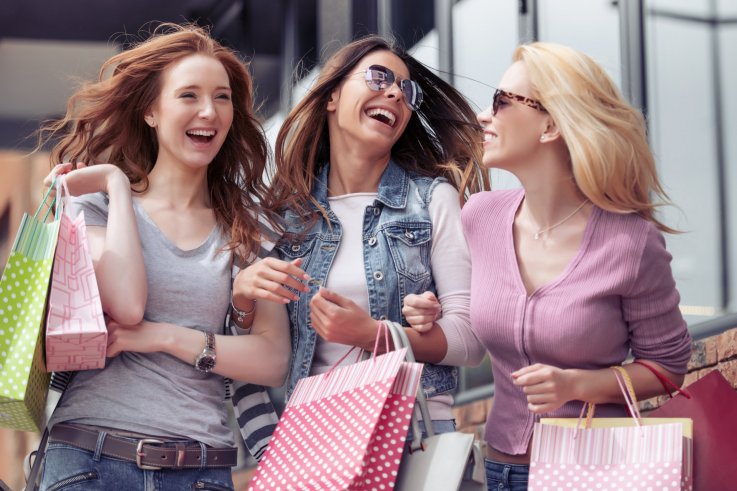 Last Minute-Shopping? Here's Where You Can Order Online and Pick Up In-Store the Same Day | Culture