Last Remaining Hindenburg Survivor Dies at 90, Lost His Father and Sister in Blaze
Werner Gustav Doehner, the last survivor of the Hindenburg disaster, died in his New Hampshire home at age 90.
Doehner was 8 at the time of the crash, returning from a family vacation in Germany with his younger sister, older brother, mother and father. They were on their way home to Mexico City, where his father worked as a pharmaceutical executive. The plan was to fly from Lakehurst to Newark, then take a train to Mexico City. Interviewed by the Associated Press for the 80th anniversary of the disaster, Doehner said that he recalled his father taking movie camera footage of the ship's dining room before going to the family's cabin—the last time he ever saw him.
Another 34 people would perish in the disaster to come or from their injuries afterward. As the zeppelin landed in Lakehurst Naval Air Station in New Jersey, a flame appeared near the top of the ship.
"Suddenly, the air was on fire," Doehner recalled, adding that he remembered his mother throwing himself and his brother to safety before following, breaking her hip in the process. "We were close to a window, and my mother took my brother and threw him out. She grabbed me and fell back and then threw me out."
All three of the surviving Doehners suffered from burns that would eventually require skin graft surgeries. In Doehner's case, he suffered burns on his face, both hands and down his right leg from the knee. He was hospitalized for months afterward, where he picked up some English, which would serve him well in his adult years.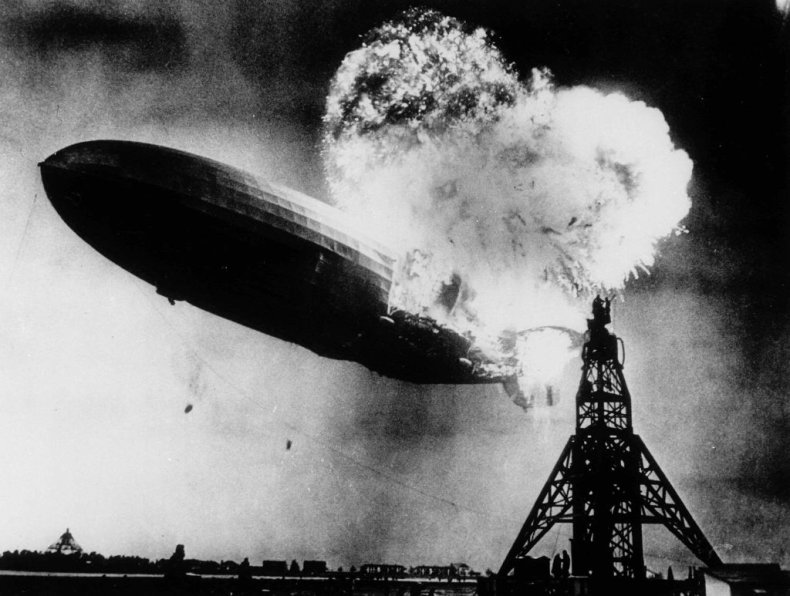 Eventually, he returned to Mexico with his family, where he stayed to build a career and raise his own family. His adult career was spent in the energy field, working as an electrical engineer. By 1984, Doehner had worked in Mexico and Ecuador, and then moved to the United States, where he began work with New England Electric System. He retired in 1999, then moved to Parachute, Colorado in 2000, followed by a subsequent move to Laconia, New Hampshire in 2010.
He and his wife, Elin, were married in Germany in 1967, and remained that way for 52 years, until his death. He is survived by Elin and his son, Bernie.
"He did not talk about it," Bernie Doehner said to WKRN. "It was definitely a repressed memory. He lost his sister, he lost his dad."
The family asks that in lieu of flowers, donations be made to the Good Shepherd Lutheran Church or the Salvation Army.