Last Surviving 9/11 Search Dog Put To Sleep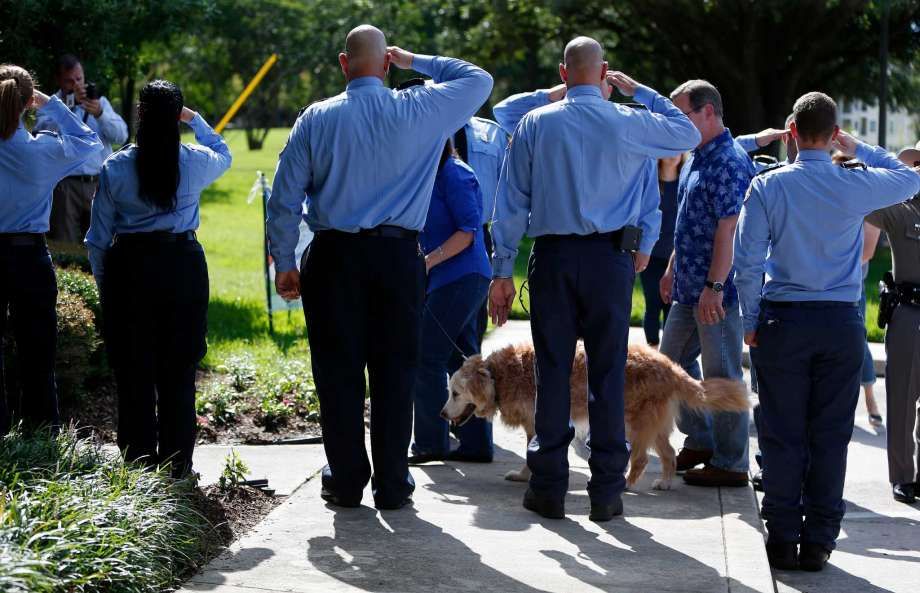 The last remaining rescue dog who helped to recover victims from the New York 9/11 terror attacks in 2001 died on Monday aged 16.
The golden retriever called Bretagne—pronounced Brittany—was put to sleep because of kidney failure at a veterinary clinic in Cypress, a large suburb in Houston, Texas.
In the immediate aftermath of the 9/11 attacks, nearly 100 rescue dogs were sent out over a period of 10 days to locate and save people trapped under the rubble of the World Trade Center.
About 24 firefighters at the Cy-Fair Fire Department in Harris County, Texas, lined the path up to the Fairfield Animal Hospital, as Bretagne's owner and volunteer firefighter Denise Corliss took the noble dog on her final walk. The retriever was carried back out of the hospital wrapped in an American flag after the procedure had taken place.
"Some may say that the most a dog could be is a pet. However, to the over 400 members of the Cy-Fair Volunteer Fire Department, Bretagne was a civil servant, a hero and is family," a spokesperson from the Cy-Fair Volunteer Fire Department said, The Independent reported. "We will remember her fondly and continue serving the community with her as inspiration."