'The Last of Us' Showrunner Refused to Change Game's Ending
The Last of Us has come to an end, bringing Joel and Ellie's epic journey across America to a close with a dramatic, bloody finale.
The HBO show has delighted fans for weeks and has particularly delighted those who are familiar with Naughty Dog's critically acclaimed game, which the show adapts with stunning accuracy.
In a press conference held ahead of the finale's release, showrunner Craig Mazin and game co-creator Neil Druckmann spoke about the finale and why they never considered changing the game's ending despite how divisive it might be.
Warning: This article contains spoilers for The Last of Us finale.
'The Last of Us' Showrunner Refused to Change Game's Ending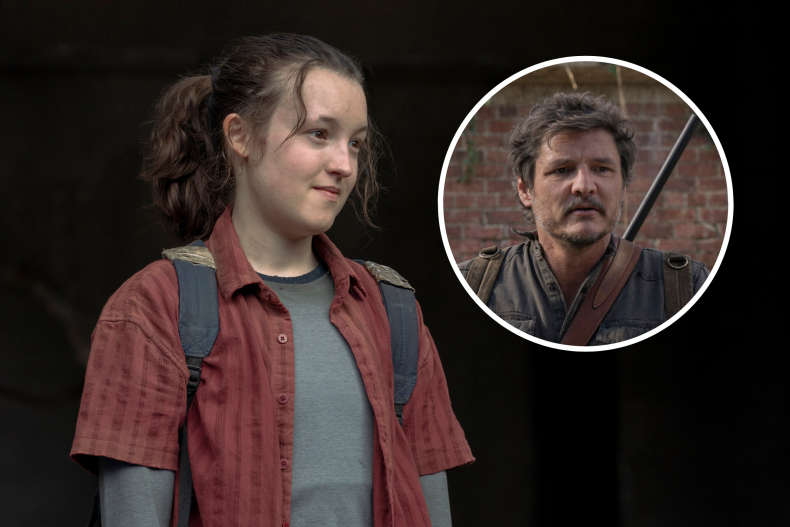 The Last of Us has followed Joel Miller (Pedro Pascal) and Ellie Williams (Bella Ramsey) as they traveled across the dangerous landscape of post-apocalypse America after the globe was torn apart by the Cordyceps Brain Infection two decades earlier.
Joel and Ellie were on a mission to find the rebel group, the Fireflies, where they hoped to meet doctors who would be able to create a cure using Ellie's blood as she is immune to the infection.
However, the finale ends with a veritable bloodbath when Joel learns that Firefly leader Marlene (Merle Dandridge) and the doctors are only able to make a cure for humanity if they kill Ellie, and Joel decides he can't lose another loved one.
Rather than sacrifice Ellie for the greater good, Joel kills everyone in the hospital and takes the teen, unconscious from the operation, back. He later lies to her about the events. Rather than be honest, Joel tells Ellie that there were others who were immune like her and the doctors were unable to find a cure so she was not needed anymore.
The ending matches that of the game, and even Ramsey warned fans that it would be "massively" divisive, but Druckmann and Mazin were firm as they said they had never considered changing it.
Druckmann, who also co-created the show, said: "No, not with this production. I think Craig was already in love with it, we had like little things that we considered like changing certain shots or just beats or blinds, what I would consider superficial things, but no major deviation."
Mazin then added: "I don't think [Neil] was ever the guy who said 'no we have to do it the way it was in the game,' I was that guy.
"I am a fan, right, and Neil, in the smartest, most generous and flexible ways, was always open to the process of adaptation, he understood what adaptation meant.
"And it wasn't like he was suggesting, 'oh, we should not do the giraffe scene, or we should do it differently' or something like that, it wasn't that. It was just me saying, 'by the way, we're doing that exactly the way it is. I don't care. We're doing it as close as we can, as close as we can [to the game.]'
"But you know the ending was never a question, that was the ending... as a player, I got to the end, why would I ever want to change that? It's awesome," he added.
Druckmann concurred with Mazin, and added: "I think there's a good opportunity to talk about process, like had Craig come and said, 'hey, I've been thinking about this other ending' I'm sure at first I would tense up a little bit and hear the pitch.
"But our process would be like, 'OK, let's talk it through. Let's talk about what that [would be].' We would go back through the whole season and say have we worked up towards this other ending potentially?
"And often we would like have these pitches, like 'what if we did this drastic change?' and we'd play it through the whole story and often the answer would be like, 'yeah, it doesn't quite work or it changes too many things.'"
Mazin explained that, as a team, they "weren't afraid" to make changes to the game's story along the way, and he referenced episodes 3, 5 and 6 when he added: "Obviously we did change a lot of things and my phrase I would use with Neil was a 'radical suggestion,' and sometimes it was 'what if Sam were deaf?' 'Hey, what if Bill and Frank actually had a great relationship?'
"Other times we would play around with stuff because it's important to give things their chance. If you don't give it a chance then you can start to feel a little choked off, you know?"
The Last of Us is available to watch on HBO and HBO Max in full now.