'The Last of Us Part 2' Training Manual Location & Skill Tree Upgrade Guide
The Last of Us Part 2 features eight different Training Manuals in its campaign, with each one opening up a new branch of your character's skill tree. If you want to make sure your survivor is the most formidable threat in Seattle, you'll need to find them all. With that in mind, here are all eight Training Manual locations in the game.
NOTE: If you're trying to avoid story SPOILERS,we'd advise being careful scrolling beyond Training Manual 4.
The Last of Us Part 2 Training Manual Locations
Training Manual Location 1 - Crafting - Seattle Day 1: Downtown: There's a section in this chapter that gives way to a large open area for Ellie and Dina to explore using a map. With that map's help, head to the thin road on the right between 6th and 7th Ave. It's in a little square area of roads southwest of the labeled "WLF?" building. You'll come to an overpass with an army truck that looks like this.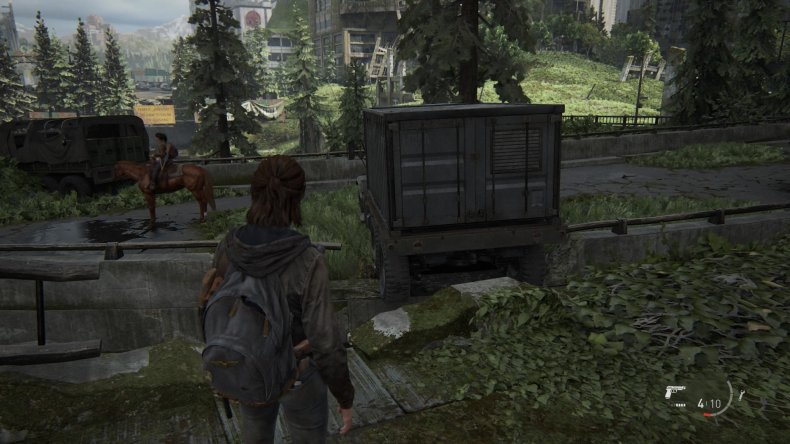 Climb up it, and you can make your way to a nearby firetruck. Towards the front of the firetruck you'll see this hose. Grab it and throw it over the edge of the cliff.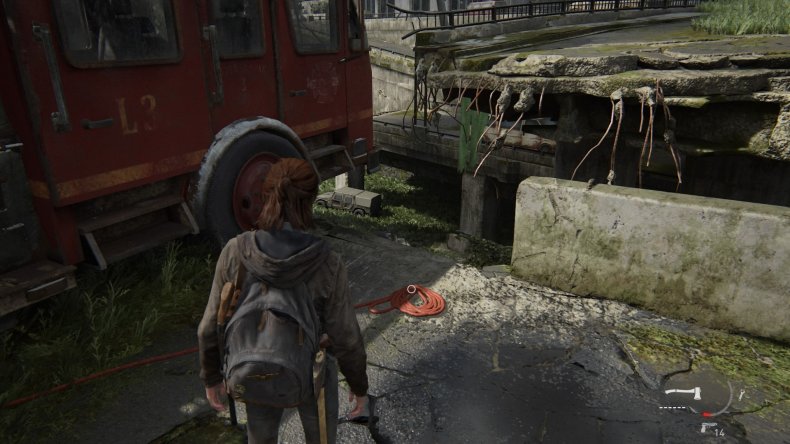 Now, rappel down and swing your way across the gap to this sideways truck. In the trunk is your first Training Manual for Crafting. This jump was a bit glitchy for us at times, so don't give up if you miss it on your first attempt. If you pre-ordered the game, you may already have this manual.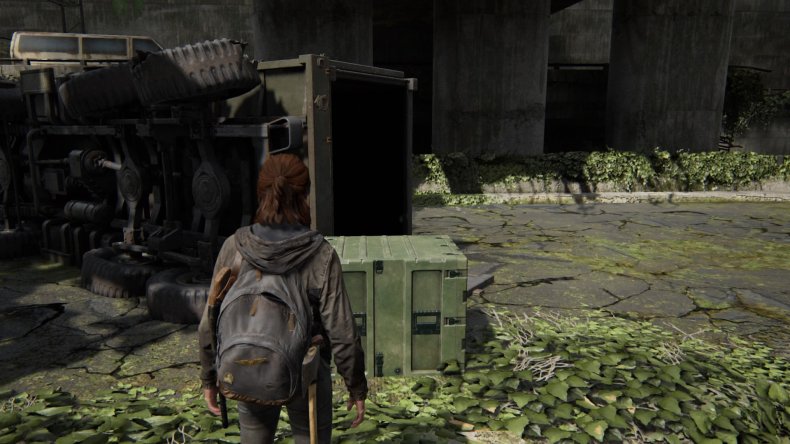 Training Manual Location 2 - Stealth - Seattle Day 1: Capitol Hill: After the section where you pull a dumpster off a curb or make your way down from an abandoned hotel, head west and you'll see this bookstore near a gas station. Go inside, and the Training Manual waits for you on a desk with a wooden stool next to it.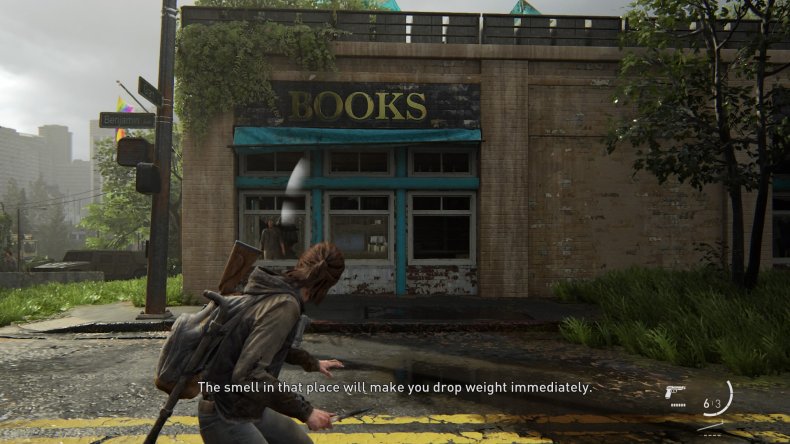 Training Manual Location 3 - Precision - Seattle Day 2: Hillcrest: There's a puzzle in this chapter where you have to push a dumpster up a hill then quickly hop on top to get to the roof of a building. After that section, hop through the building and you'll come to Goldstar Liquor.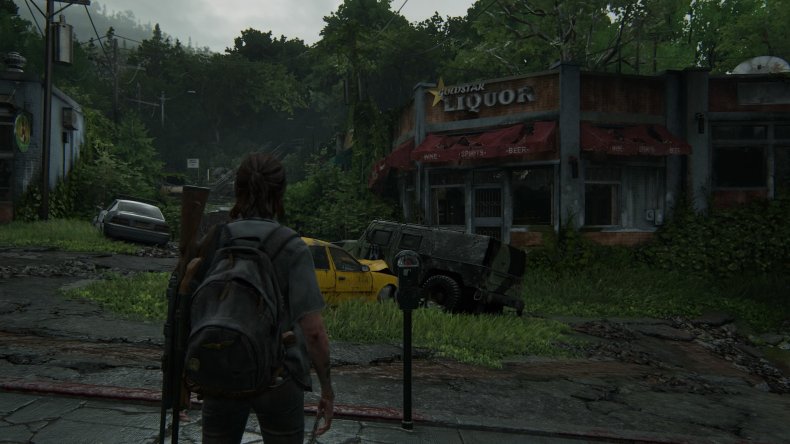 Go inside and make your way to the basement. Be careful, as there are two Shamblers down there. As you make your way through the rooms, you'll see that one of them has a wall with a hole you can go prone to get through. Pass through there, and you'll come to another store with clouds painted on its walls. The Precision Training Manual sits on the floor.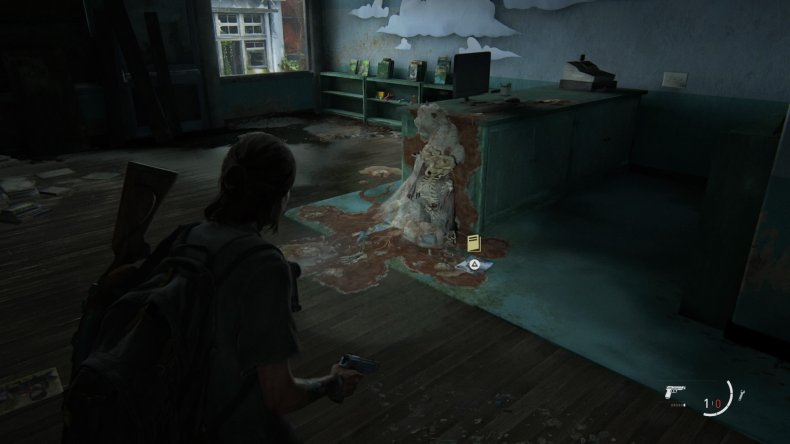 Training Manual Location 4 - Explosives - Seattle Day 2: Seraphites: As you make your way down the streets you'll come to a large area with an overpass and you'll see this hard-to-miss taxi.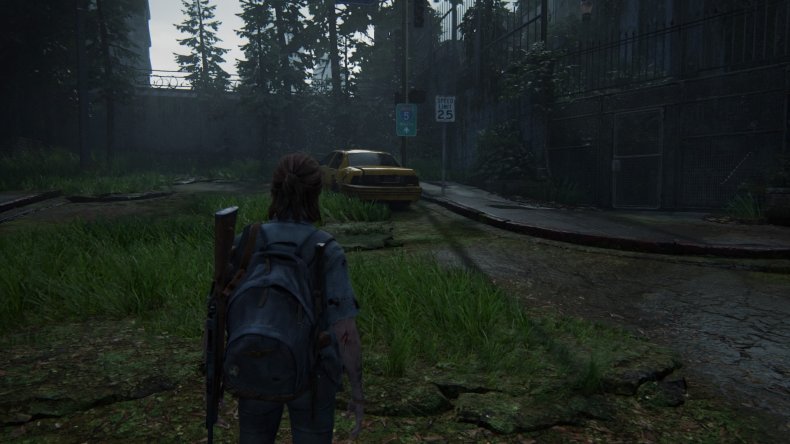 Nearby is a large building with awnings out front.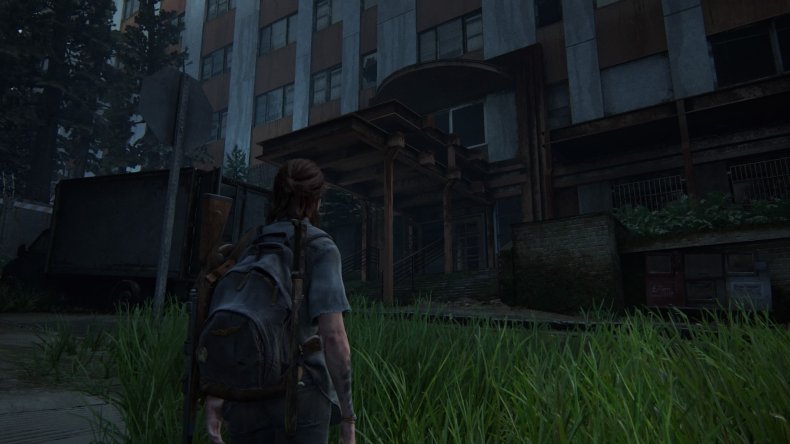 Go inside, go up the stairs and use the crafting bench. After doing so you'll be attacked by a few soldiers. Dispatch them and go into the bedroom on the same floor to find the Explosives Training Manual.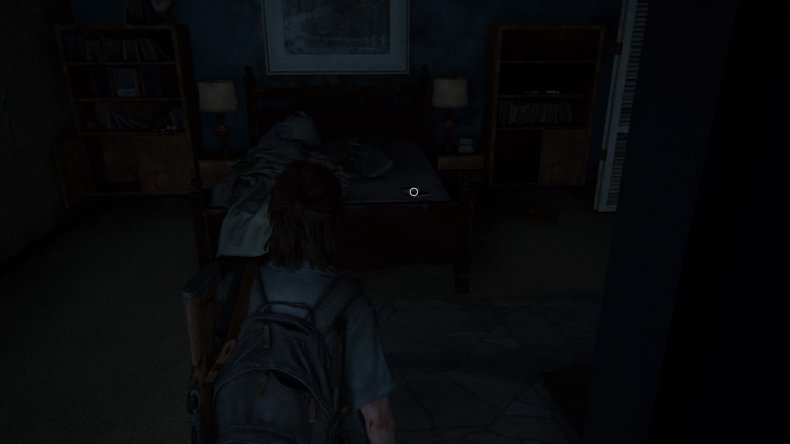 Training Manual Location 5 - Covert Ops - Seattle Day 1: On Foot: Abby's first Training Manual is nearly impossible to miss. Get to the section of the chapter where you're in a big room with a hanging boat. You'll be asked to use a ladder to access the boat.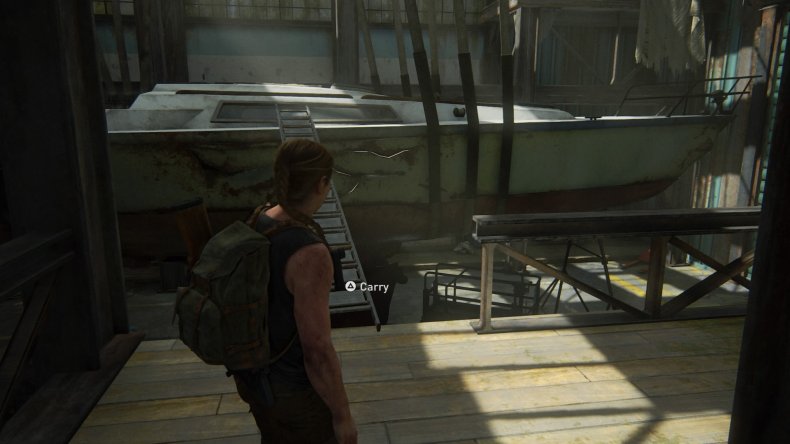 When you get to the boat, hop inside and grab the Training Manual on the table.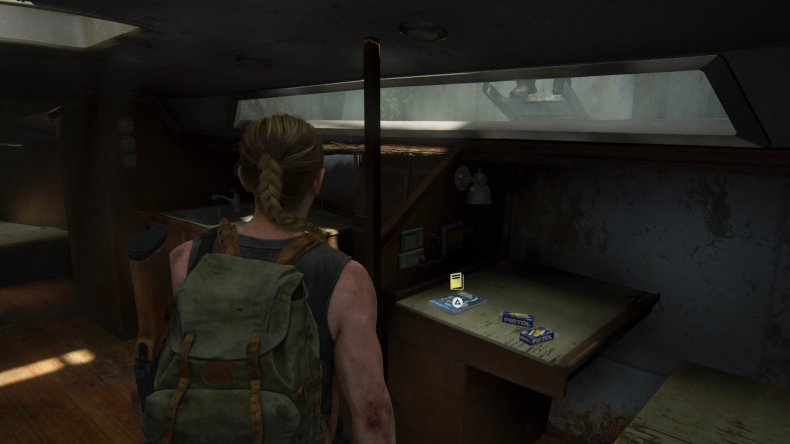 Training Manual Location 6 - Close Quarters - Seattle Day 1: Hostile Territory: The next manual can be found shortly after the start of the mission. Once you say goodbye to Manny, you should see the Spicy Dumpling shop in the distance.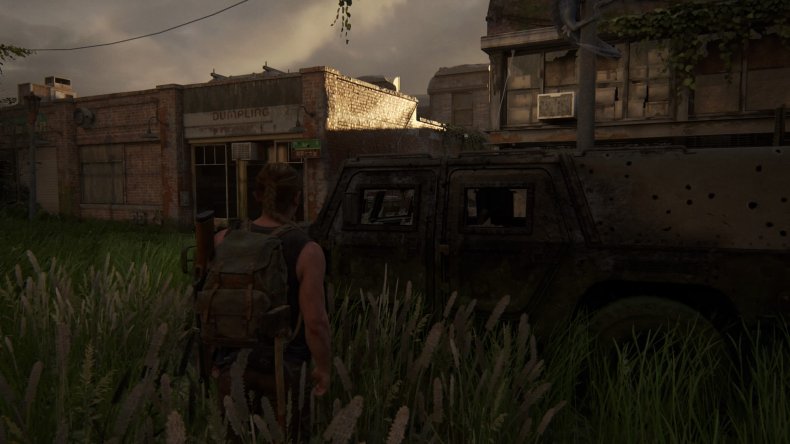 Go past the store over the small barricade, and you'll come to Tang Fabrics and Imports.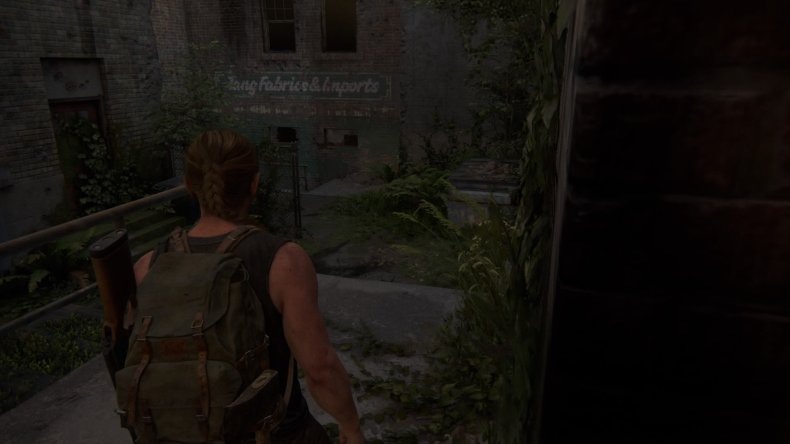 Across from the open door leading into that building is a broken window. Hop through and grab the Training Manual on the counter.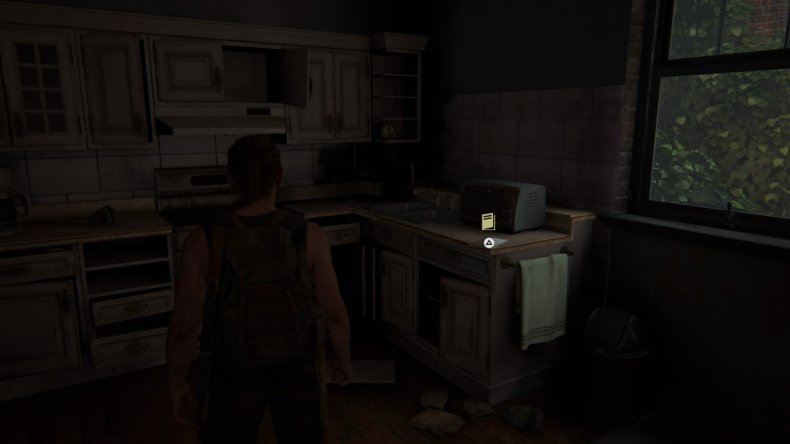 Training Manual Location 7 - Firearms - Seattle Day 1: The Forest: After fighting a large woman with an axe who stole Abby's backpack, you'll be funneled into an auto shop. Look for this door near the car lift and go inside to enter the break room.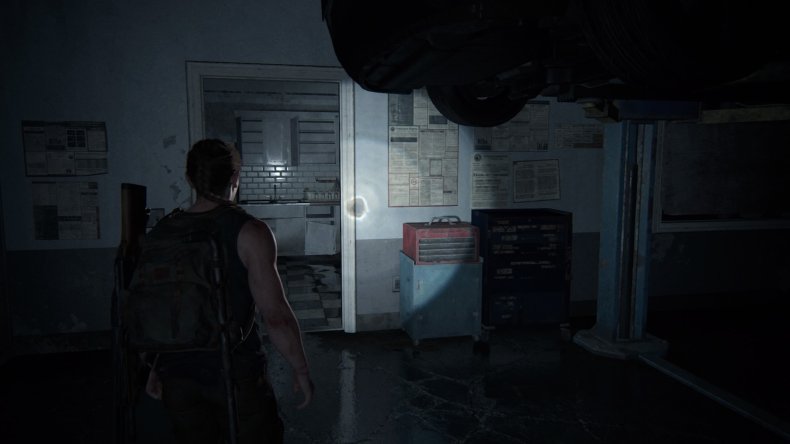 Take a right from there, and you'll come to a small office space. Straight ahead is the Training Manual sitting on a bureau.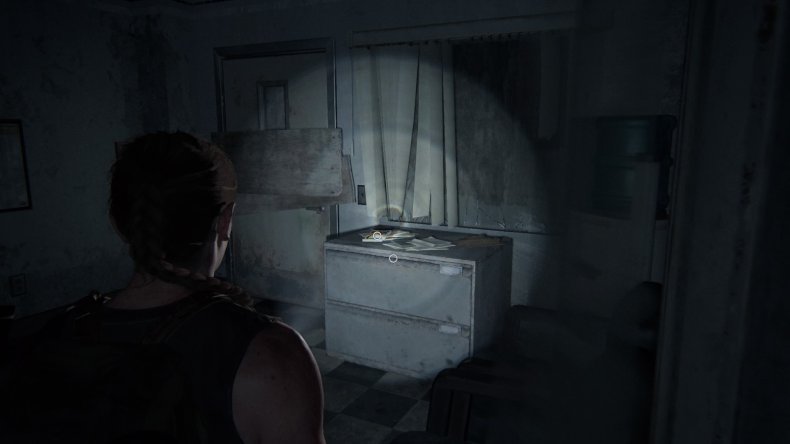 Training Manual Location 8 - Ordnance - Seattle Day 1: The Coast: In the mid portion of this chapter you'll swim to an abandoned boat filled with Infected. As you stalk your way through, go up these stairs.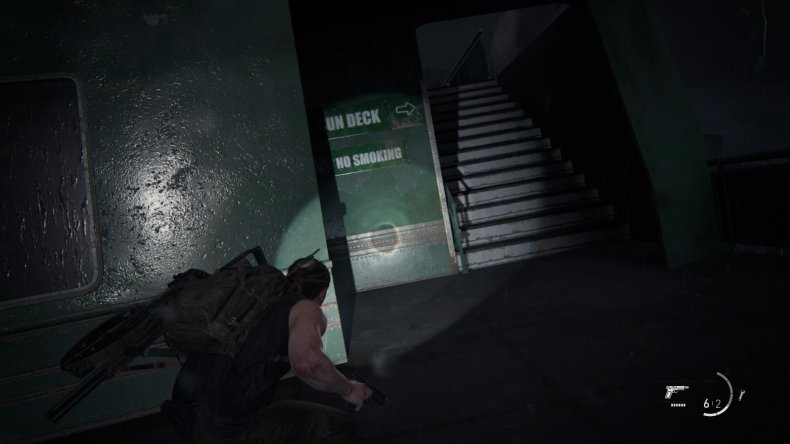 Turn around as soon as you reach the top, and you'll encounter this safe. The combination is 90-77-01. Inside you'll find some supplies and the very last Training Manual.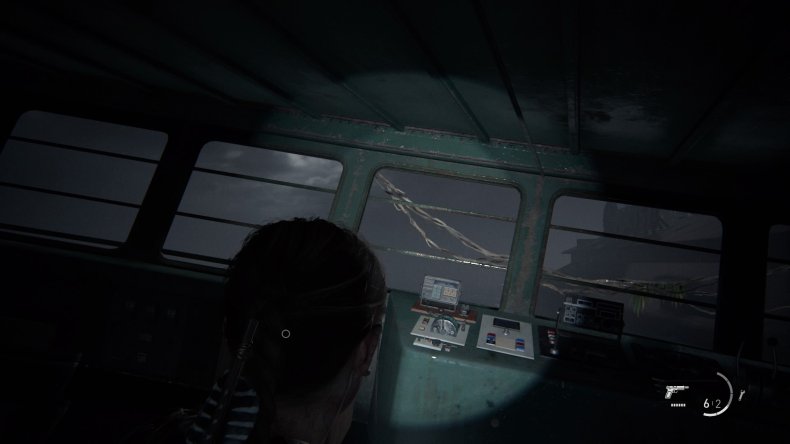 While there are some additional spawns positioned to help you find a Training Manual in case you miss one, just follow this guide and you should have no problem expanding Abby or Ellie's skills during your dark adventure.
The Last of Us Part 2 is available now on PS4.
What are your thoughts on The Last of Us Part 2 so far? Did you find all eight Training Manuals? Tell us in the comments section!