What You Missed on Late Night: The Hosts Roast Donald Trump for 'Throwing Shade' on Rick Bright
It was all about Dr. Rick Bright on late-night on Thursday.
The former director of the Biomedical Advanced Research and Development Authority—who filed a whistleblower complaint after being ousted from his role at the agency tasked with developing a coronavirus vaccine—testified before the House Committee on Energy and Commerce's health subcommittee on Thursday. During the hearing, Bright blasted the White House's response to the coronavirus pandemic and exposed the many warnings he offered officials before he was removed from his position. One of the most alarming points made was Bright's claim that if federal agencies and lawmakers did not start listening to scientists about the severity of coronavirus, it could lead to "unprecedented illness and fatalities."
President Donald Trump publicly bashed Bright following the hearing, but the late-night hosts sure were listening to the virus expert. And they had a lot to say about the way Trump is trying to characterize Bright as a bitter ex-employee.
Check out the best of last night's late-night below.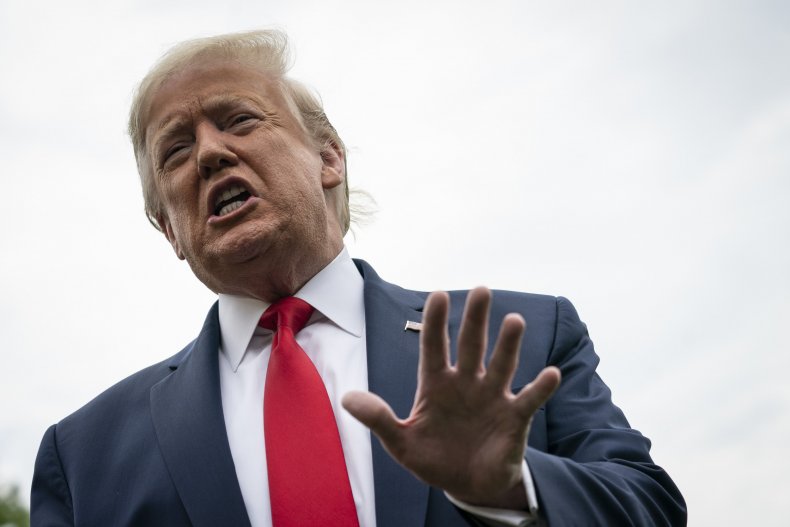 The Late Show with Stephen Colbert
Colbert was tickled by the president's attempts to tarnish Bright's reputation with the tweets Trump posted ahead of the doctor's hearing, calling Bright a "disgruntled, unhappy person."
"No surprise, Trump threw some shade on Dr. Bright," Colbert said. "And he should know a disgruntled, unhappy person when he see one because he married three of them," Colbert cracked.
Colbert noted that much of what Bright said during his testimony fell in line with what Dr. Anthony Fauci, the director of the National Institute of Allergy and Infectious Diseases, said earlier in the week when he appeared via web video before the Senate.
"Bright's testimony echoes what was said by infectious disease expert and veterinarian your mom brings the dog to way too often, Dr. Anthony Fauci. On Tuesday, Dr. Fauci testified on Capitol Hill that we need to be cautious before we reopen schools in the fall. But this morning, on the Fox Business festival, Trump says that he wants to get the schools open, and he wants to do it fast," Colbert explained. "And as we know, the way to do something safely is to do it as quickly as possible. That's why custodians put up those floor signs: 'Caution, run as fast as you can.'"
Jimmy Kimmel Live
Meanwhile, Kimmel was surprised that there could possibly be people working under Trump that weren't disgruntled and unhappy.
"This was not a great day today for president honeycomb-over. His cookies were in a real crisp today as a new, new whistleblower, Dr. Rick Bright, harshly criticized the White House response to COVID-19. Dr. Bright was recently removed from his post as head of the biomedical advanced research and development authority and replaced with the guy who makes Trump's omelets at Mar-a-Lago," Kimmel said. "Dr. Tan-hattann, of course, was watching Dr. Bright on TV and he stopped on the lawn this morning to yell about him. 'That's right, I don't know him. Never met him. Don't know anything about him, but he sucks.'"
Kimmel added: "At this point does Donald Trump have any gruntled employees?"
The Daily Show with Trevor Noah
On Noah's social distancing show, he was still trying to get to the bottom of the latest conspiracy floated by the president: Obamagate.
"Here's the basic idea of what this is about: They're claiming that when [President Barack] Obama was president, he illegally used the power of the Justice Department to spy on his political enemy, Donald Trump. And if you're thinking, 'Wait, didn't we already do this like a year ago and they called it Spygate?' Yeah, yeah we did," Noah said. "But if we can have five Spider-Mans and 30 Batmans, then there's no reason that Trump can't bring back his favorite conspiracies too, ok?"