Late Parties, Extended Hours in Town Prohibited For Athletes at Tokyo Olympics
The 2020 Tokyo Summer Olympics may have gotten postponed a year, but athletes are still training to reach the pinnacle of their sports. And while it looks like the Games could actually be held in 2021, athletes and coaches may not get the full Olympic experience outside of their competitions.
International organizers for the 2020 Games stated this week that athletes will not be allowed to have late night parties in the Olympic Village. Furthermore, they will not be allowed to mill about town in early mornings or late at night, and they will be encouraged to leave Japan within a couple of days after their events are concluded. There could be mandatory vaccines and on-site rapid tests for the coronavirus as well.
The International Olympic Committee (IOC) is still considering a way to hold its most-popular event—the Opening Ceremony—that is considered to be a possible super spreader.
The new restrictions and scalebacks come during the COVID-19 global pandemic, and as cases are on another rise again in the United States.
"We don't know what the situation will be next year, but some decisions will have to be made already in December," said Olympic Games executive director Christophe Dubi.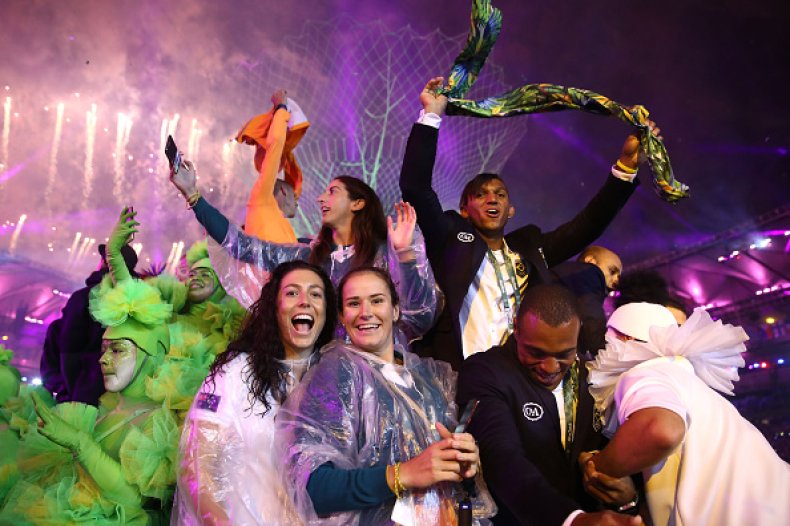 The Olympics are a way to bring the world's best athletes and their respective fans into one setting once every four years for a unique combination of fellowship and sportsmanship. Part of the budding, lifelong friendships occurs at late-night parties within the athletes village, where athletes unwind after a day of competition.
Those late nights will now be frowned upon. Also, the athletes who would typically stay in the village many days after competition will be encouraged to leave when they're finished with their events.
"Staying longer in the village increases the potential for problems," said John Coates, the IOC member in charge of overseeing Tokyo preparations. Coates added that athletes will also be discouraged from sightseeing in the local cities for extended hours.
Organizers of the 2020 Tokyo Olympics initially stated they would not cancel or postpone the Games after the coronavirus became widespread last March. Then, as major sports and events got canceled or postponed around the globe, officials postponed the Summer Olympics until 2021.
Coates said there will still be an opening ceremony with all 206 countries represented, but it could be scaled down, with perhaps COVID testing for everyone who enters the stadium, including theathletes.
"We don't want to change the tradition of all athletes having the opportunity to parade in the opening ceremony," Coates said.
International Paralympic Committee president Andrew Parsons said he feels certain that everyone will abide by guidelines to help pull off the postponed Games.
"I am absolutely sure that people will play by the rules and respect whatever guidelines are put in place," Parsons said. "Every stakeholder involved in the Olympics and Paralympics understands the importance."