Video: Stephen Colbert, 'The Late Show' Mock Donald Trump Over Too-complex Airplanes—'It's Back to Basics'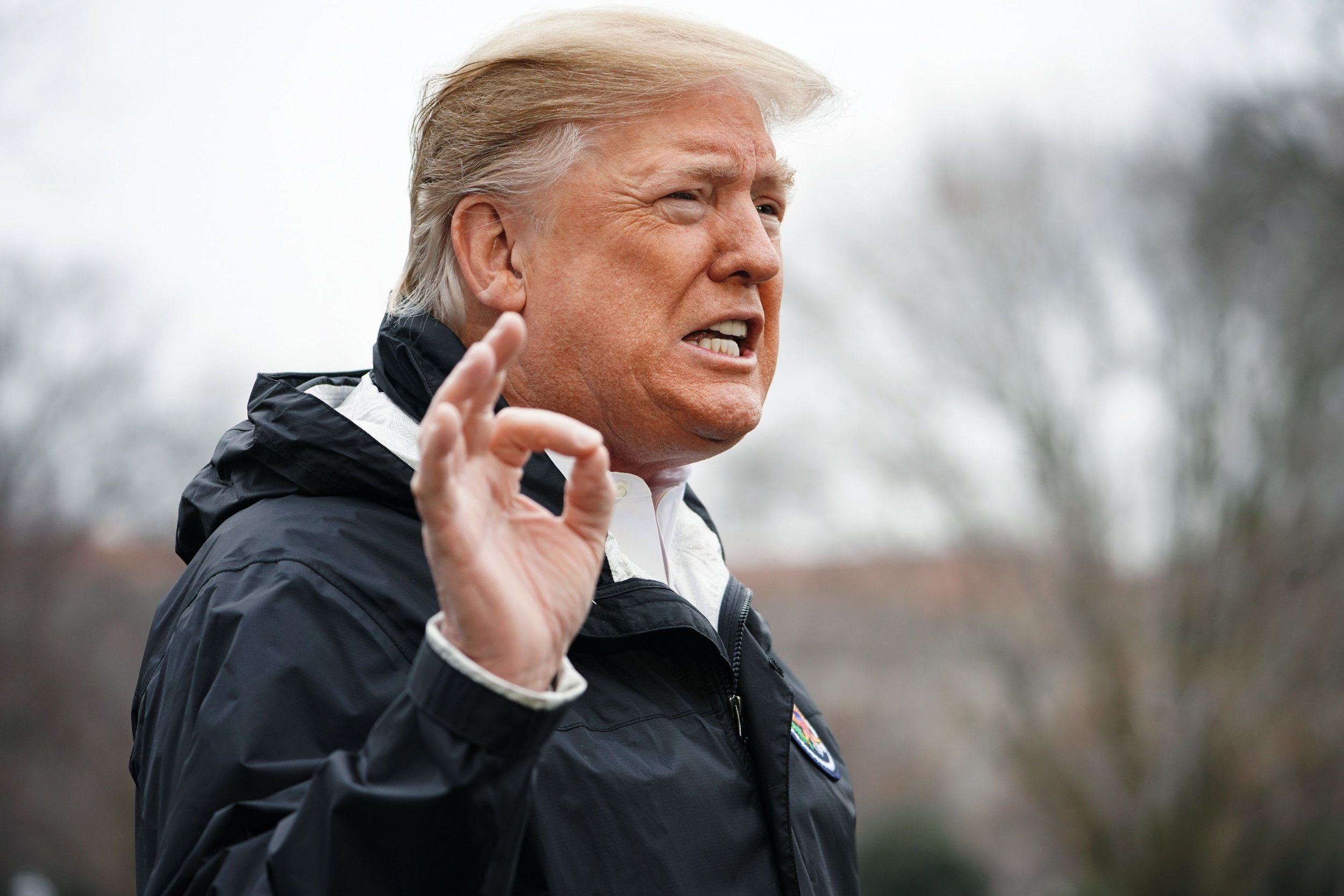 The Late Show mocked president Donald Trump's assertion that airplanes are becoming "too complex" this week by showing him alongside footage of old test flights.
"After tweeting that airplanes are 'too complex to fly,' the President is going back to the drawing board," the Stephen Colbert-led talk show tweeted yesterday evening. The account posted footage with a voiceover narration teasing "the newly-designed Air Force One."
The comical clip contained black-and-white historical footage of early flight designs. One showed the aviator riding a bicycle with wings attached, ending with the man crashing.
"Safety first as he straps his helmet on, no Einsteins here, it's back to basics. Have a great trip Mr. President" the voiceover stated. "Nice design, way to build a plane Stephen Hawking."
Hours earlier, Trump tweeted about aviation safety—seemingly in response to the March 10 crash of a Boeing 737 MAX 8 plane, which resulted in the deaths of 157 passengers and crew. It is believed that at least eight Americans died in the Ethiopian Airlines incident.
"Airplanes are becoming far too complex to fly. Pilots are no longer needed, but rather computer scientists from MIT. I see it all the time in many products. Always seeking to go one unnecessary step further, when often old and simpler is far better," Trump wrote.
"Split second decisions are needed, and the complexity creates danger. All of this for great cost yet very little gain. I don't know about you, but I don't want Albert Einstein to be my pilot. I want… flying professionals that are allowed to easily and quickly take control of a plane!"
As reported at the time, the tweets caused the now-standard criticism and memeification that generally comes with the territory of the president's sporadic online outbursts. Some noted that his own Air Force One designated planes are packed full of cutting-edge tech.
Flight 302, which plunged roughly six minutes after takeoff, was the second Boeing 737 Max 8 plane to crash within six months. The previous incident resulted in the deaths of 189 people.
As a result, airlines and countries have started grounding the craft and suspending its use. The U.S. Federal Aviation Administration (FAA) is one of the remaining agencies standing by it.
"The FAA continues to review extensively all available data and aggregate safety performance from operators and pilots of the Boeing 737 MAX. Thus far, our review shows no systematic performance issues and provides no basis to order grounding the aircraft," it said.
"Nor have other civil aviation authorities provided data to us that would warrant action. In the course of our urgent review of data on the Ethiopian Airlines Flight 302 crash, if any issues affecting the continued airworthiness of the aircraft are identified, the FAA will take immediate and appropriate action," it added. The statement was widely criticized on social media.
Bloomberg reported yesterday Boeing CEO Dennis Muilenburg had defended the safety of the planes in a call with Trump, which allegedly took place shortly after the president's tweets.
In a press briefing this week White House press secretary Sarah Huckabee Sanders offered a brief statement on the incident, Think Progress reported. Trump is yet to speak publicly on the matter.
"We extend our prayers to the loved ones and friends and family of those killed in the tragic crash of Ethiopian Airlines Flight ET302," Sanders told media. "At least eight U.S. citizens were among the victims. We are working with the government of Ethiopia and Ethiopian Airlines to offer all possible assistance."