Latest Coronavirus Cases Disproportionally Affect Younger People
New cases of COVID-19 are being disproportionately seen in younger people as cases continue to mount while states reopen amid the pandemic.
The overall number of new cases has risen somewhat over the last week to reach an average of 22,582 cases per day, according to polling expert and statistician Nate Silver, citing data from states and The COVID Tracking Project. Meanwhile, the death rate has fallen to a seven-day average of 659 deaths per day. Silver says that the decline in death rate could be explained by the shifting demographics, since younger people are more likely to survive the virus.
"There is increasing evidence that new cases tend to be younger than the ones in March/April, possibly essential workers or people returning to work or social activity after lockdowns," Silver tweeted on Wednesday. "That helps to explain the seeming incongruity between deaths and cases."
A demographic breakdown of U.S. COVID-19 cases was released by the Centers for Disease Control and Prevention (CDC) on Monday, showing that from the first case in January until May 30, fewer than 20 percent of all confirmed cases were in people under 30. Deaths among the younger patients were no more than .1 percent, with death rates increasing sharply in older patients, accounting for a total 5.4 percent death rate.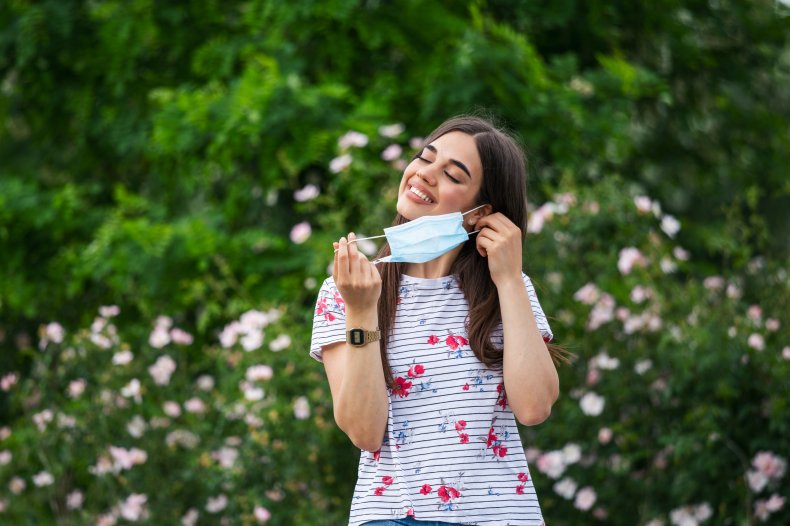 However, several large states are now reporting a clear shift in demographics among those diagnosed with COVID-19, with new cases trending younger. Although the reason for the shift is not entirely clear, some have suggested that younger people are more likely to venture into public where they could be exposed to the virus as states reopen.
In California, 44 percent of cases reported in June were in people under the age of 35, up from 29 percent in May, according to The Mercury News. Texas Governor Greg Abbott said Tuesday that "the majority" of people testing positive for the virus in Texas were under 30. Younger people in Florida were also reportedly testing positive at increased rates.
Vice President Mike Pence insisted that fears of increasing cases were "overblown" in an opinion article published by The Wall Street Journal on Tuesday. Pence said that the country was not in the midst of a "second wave," while touting increased testing and lowered testing positivity rates.
Health experts have warned that cases are clearly rising in many states while noting that the U.S. has yet to exit the first wave of the pandemic, despite lockdowns ending and the economy reopening.
Newsweek reached out to the CDC's National Center for Health Statistics for comment. This article will be updated with any response.