Recent Gitmo Release Held in Morocco on Suspicion of Terrorism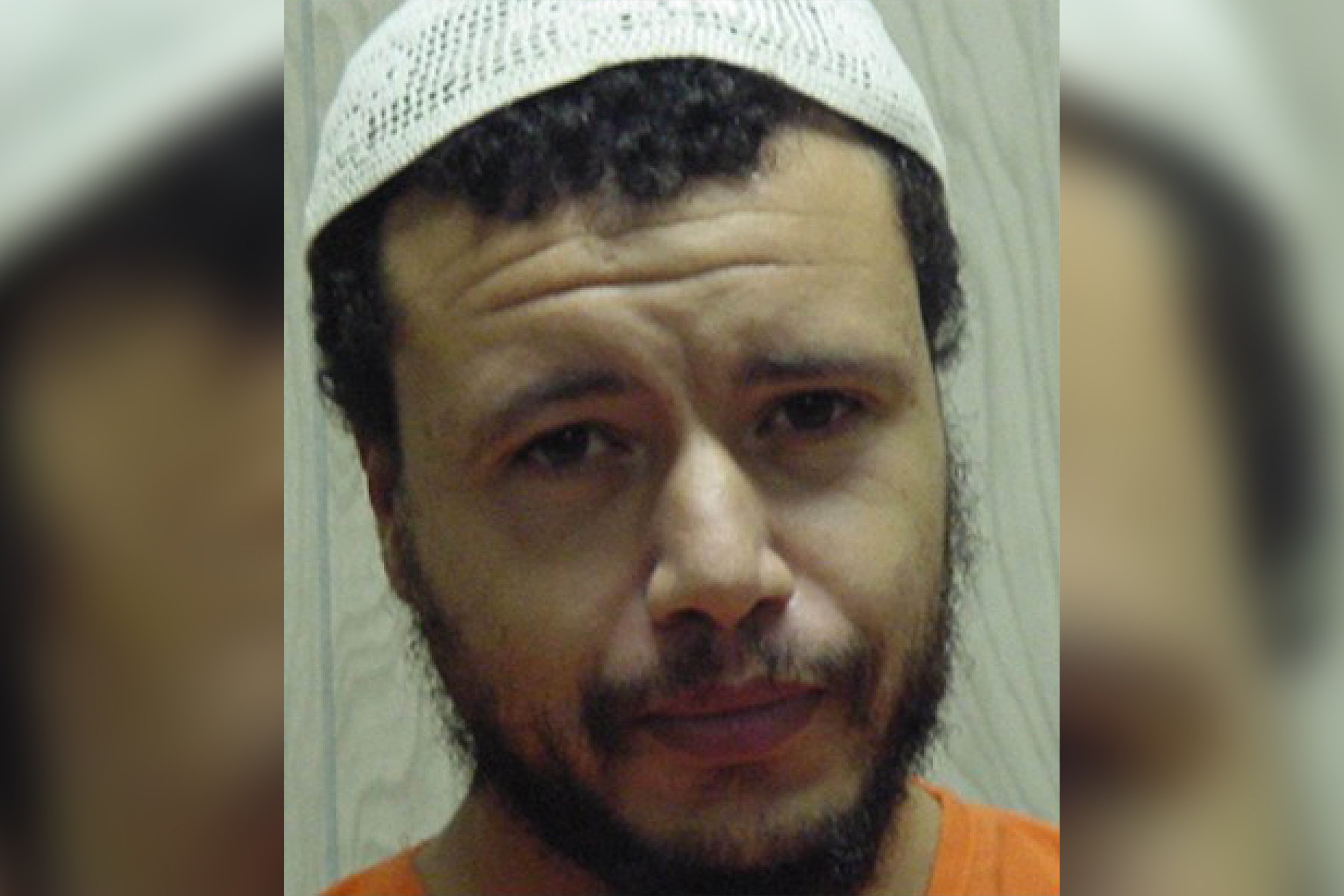 Updated | Guantanamo Bay inmate Younous Chekkouri was repatriated to Morocco, the Pentagon announced last week, bringing the number of detainees remaining at the prison facility to 115. (On Tuesday, the Pentagon announced yet another transfer, reducing the remaining number to 114 detainees). But much to the dismay of Chekkouri's lawyers, he has not been set free. Instead, he is being held in "provisional detention" in Salé without bail and faces possible charges of "attempts to disrupt the security of the country," his lawyers say.
Reprieve, the international human rights group representing Chekkouri, says he was never charged by the U.S. government and should have been released and reunited with his family. They call the possible charges "utterly baseless" and demand they be revoked immediately. A judge will decide in two weeks whether to formally charge him, Reprieve says.
But Ian Moss, a State Department spokesman for Guantanamo issues, suggests that Chekkouri's detention is not a cause for concern. "We conduct a thorough, case-by-case review of each potential transfer in which we consider all available credible information in determining whether a potential transfer can be implemented consistent with our humane treatment policy," Moss tells Newsweek. "If we are not confident that a transfer will be implemented consistent with our humane treatment policy, then the transfer will not occur."
The Moroccan Embassy in Washington did not respond to request for comment about Chekkouri's status by time of publication.
Chekkouri, 47, was captured by Pakistani forces in December 2001 and sent to Guantanamo in May 2002. Reprieve claims he was rounded up, along with other Arabs, while working for a youth charity in Afghanistan. U.S. government files indicate, however, that he was arrested with a group of Arab fighters fleeing Tora Bora. Chekkouri was cleared for release in 2010—a process that requires six government agencies to agree he no longer poses a security threat.
Though Chekkouri's attorneys are worried about their client's continued detention, their chief concern is for his psychological well-being. In a statement, Reprieve said he spent more than a decade being "brutally mistreated" at the prison. "We are very concerned for Younous' health during his ongoing detention in Morocco and urge the authorities to release him as soon as possible," Cori Crider, Chekkouri's attorney and Reprieve's strategic director said in a statement.
With the repatriation of Saudi national Abdul Rahman Shalabi, announced on Tuesday, 52 detainees remaining at the Guantanamo Bay detention facility are eligible for release.
Update: This article has been updated to include the most recent Guantanamo Bay transfer, the location of Younous Chekkouri's detainment, the possible charges Chekkouri faces, and additional comments from Reprieve, the international human rights group representing him.