Latest Jobs Report Shows Employment Bouncing Back After Massive Loss in April
The latest jobs report is showing that employment is finally bouncing back after a tremendous miss in April when employers only added roughly a quarter of the new jobs forecasted for the month.
The June report, released on Friday from the U.S. Labor Department, showed a rapidly recovering U.S. economy that was performing better than expected.
Nonfarm payrolls increased by 850,000 for the month, compared to the Dow Jones estimate of 706,000 and leaping above May's upwardly revised 583,000.
The new figures come just two months after April's job report showed a massive loss after nonfarm payrolls only increased by 266,000, compared to the consensus expectations of roughly 1 million new jobs that month.
"This is historic progress, pulling our economy out of the worst crisis in 100 years, driven in part by our dramatic progress in vaccinating our nation and beating back the pandemic," President Joe Biden said on Friday morning. "Today, the U.S. is the only major advanced economy where the OECD projections of future output are higher today than they were in January 2020 before the pandemic hit."
However, while it seems that more new jobs are being added, the new report also saw a rise in unemployment. The unemployment rate rose to 5.9 percent against the 5.6 estimate. Last month's unemployment rate was 5.8 percent.
The hospitality industry continues to be the main beneficiary of reopenings as workers return to jobs at bars and restaurants, as well as tourism-related workplaces. The sector gained 340,000 new jobs as coronavirus restrictions continue to ease across the country, but remains 2.2 million shy of where the industry stood before the pandemic began in February 2020.
Back in April, the hospitality industry was still nearly 2.9 million shy of where it was pre-pandemic.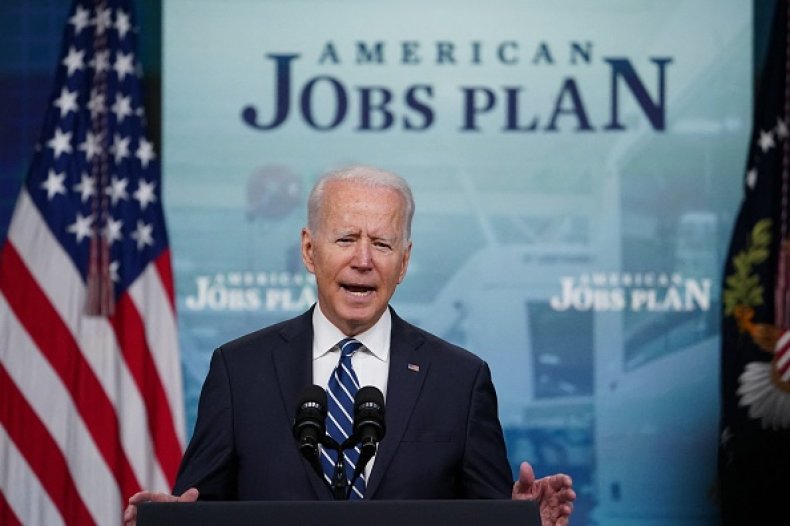 The education sector also saw a notable increase of 269,000 jobs in June—more than eight times the number of new education jobs seen in April. Compared to two months ago when students were returning to in-person learning, local government education only added 31,000 jobs.
"In both public and private education, staffing fluctuations due to the pandemic, in part reflecting the return to in-person learning and other school-related activities, have distorted the normal seasonal buildup and layoff patterns, likely contributing to the job gains in June," the Labor Department noted in its release of the report.
Professional and business services added an additional 76,000, retail went up 67,000 and other services industries, including personal and laundry services, increased by 56,000.
Not only did total unemployment rise in June, but wage gains also increased and earnings are now above pre-pandemic trajectory.
Average hourly earnings increased 10 cents an hour, or 0.33 percent, for the month and 43 cents an hour, or 3.6 percent, year over year, both matching Dow Jones estimates.
While earnings are increasing, average weekly hours fell, which is surprising given that employers have struggled to find enough workers as more and more restrictions are lifted. But the large drop in involuntary part-time work suggests that those looking for full-time gigs are having more luck doing so.
Increased participation in the workforce was also notable in women aged 25-54, a group of workers that were hit the hardest by the pandemic.