Latest Mail-In Ballot Controversies Fact-Checked and Explained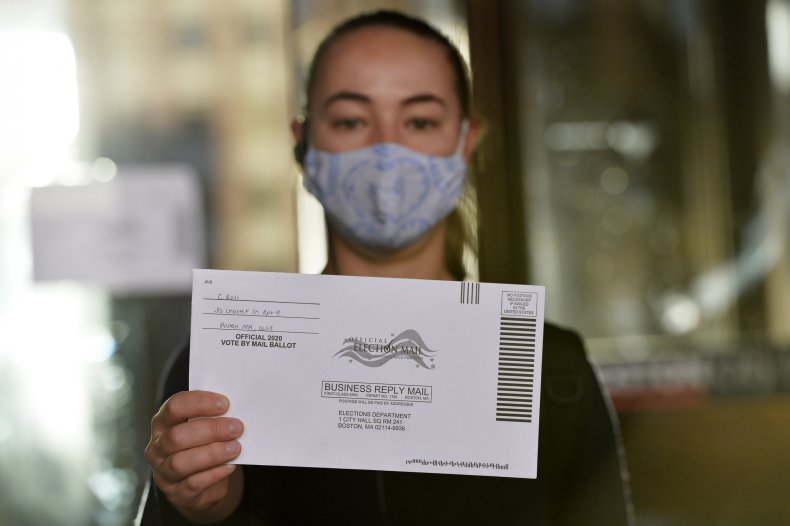 The topic of mail-in voting has been a point of focus and controversy throughout the 2020 election season. President Donald Trump has consistently "warned" Americans about the dangers and frauds that are attached to mail-in voting through the use of false information and the distortion of the mail-in voting practice.
On the other hand, Democrats have expressed their belief in Trump's motivation to depress voter turnout rather than to prevent voter fraud. Democrats also have pointed to the practicality and safety effects of mail-in voting as a result of the coronavirus pandemic.
The numbers of mail-in votes for the 2020 election is breaking records across the nation in light of the pandemic, as many states have expanded their absentee-voting rules and laws.
According to The New York Times, more than 72 million absentee ballots have been requested or sent to registered voters in 39 states and the District of Columbia for the general election, and have surpassed the requests for absentee ballots during the 2016 election in at least 15 states. Polling data reveals that Democrats are more likely to vote by mail than Republicans in 2020.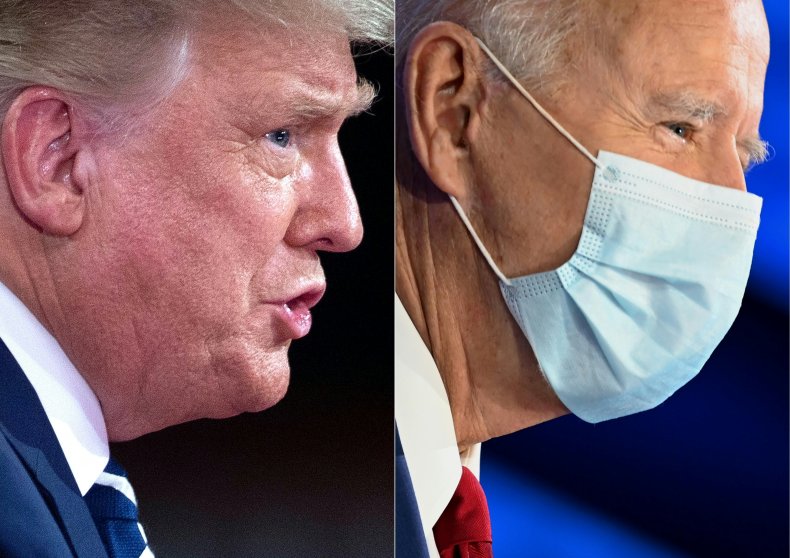 Although experts have reported incidents of voter fraud to be only between 0.0003 percent and 0.0025 percent, many are hesitant to vote via mail. During this election season, there have been controversies and incidents that support both sides of the issue, demonstrating that neither side is completely correct in the argument.
Following is a look at some of the incidents, allegations and claims related to mail-in ballot fraud.
***
Military-member ballots discarded
The Claim: Nine military-member ballots with votes cast for Trump were discarded in a ditch in Luzerne County, Pennsylvania.
The Facts: The Department of Justice confirmed that a "small number of military ballots were discarded." The DOJ originally said that all nine ballots were cast for Trump, though later in a revised release said seven of the nine ballots were for Trump and the contents of the other two were unknown. The ballots were discovered by Luzerne County Elections Director Shelby Watchilla and the incident was immediately reported to authorities.
U.S. Attorney David Freed said that when discovered, the ballots were "improperly opened" and "discarded." He also said that "the majority" of the ballots and envelopes recovered were found in an outside dumpster. Seven of the nine ballots were outside their official envelopes, including two that the election staff was able to recover and seal back into their official envelopes, and officials found four "apparently official" absentee envelopes that were empty.
The Investigation: There is an open investigation being conducted by the Federal Bureau of Investigation and DOJ. Freed said that the investigation is active but that news was being released publicly "based on the limited amount of time before the general election and the vital public importance of these issues." Based on interviews, all of the envelopes that were received by the Luzerne County Board of Elections were opened "as a matter of course," Freed said.
There is no evidence that suggests mail carriers were involved in the discarding of the ballots, and there is no guarantee that these ballots will be counted for the general election.
The Ruling: Undetermined (if there was fraud).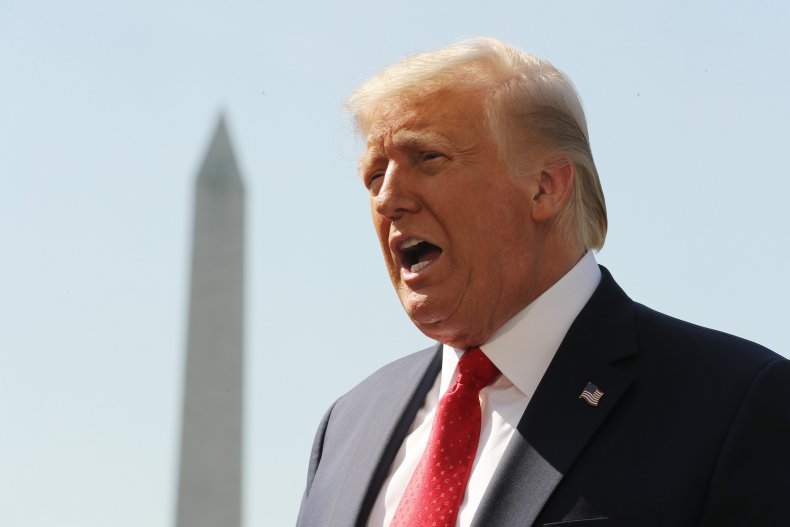 ***
Ballots discovered on side of road
The Claim: Three trays of mail that contained mail-in ballots were discovered on the side of the road in Greenville, Wisconsin.
The Facts: The Outagamie County Sheriff's Office said that three trays of mail were found in a ditch around 8 a.m. September 21 near the Appleton International Airport close to the intersection of Highway 96 and County Road CB. The number of mail pieces in the trays is unclear. Two days after the trays were discovered, a U.S. Postal Service spokesman said that there were absentee ballots recovered from the mail trays.
A more recent report said that the trays contained no Wisconsin ballots. During a virtual news conference October 1, Meagan Wolfe, director of the Wisconsin Elections Commission, said that no Wisconsin absentee ballots were found, but she is unaware if there were ballots from other states.
The Investigation: There is a USPS investigation underway, though USPS is "unable to comment" at this time.
The Ruling: Undetermined.
***
Ballots with incorrect information
The Claim: Close to 1,000 Brooklyn, New York, voters received absentee ballots with erroneous personal information on the ballot-return envelopes.
The Facts: New York officials confirmed that almost 100,000 voters in Brooklyn were to receive new absentee ballots after they were sent return envelopes with the wrong information, an error that the officials blamed on vendor Phoenix Graphics.
Michael Ryan, the NYC Board of Elections' executive director, said during a public meeting September 29, that the error was limited to voters in only one borough and that the board received complaints from voters who received "absentee ballots with the proper ballot but the improper oath envelope."
The board is reaching out to all potential affected voters via phone, email and social media to be "...certain that all of the voters who potentially have a problem have a full and fair opportunity to remedy that problem," Ryan said.
Phoenix Graphics will reprint all incorrect ballot packages to be mailed out and be sure "...absolutely no disenfranchisement occurs in the borough of Brooklyn." The vendor also will cover the cost of printing and distribution. Valerie Vazquez-Diaz, a spokeswoman for the board, said that the number of voters affected by the error was 99,477.
David Becker, founder of the nonpartisan Center for Election Innovation and Research, said that errors such as the one made in Brooklyn are more likely to lead to voter disenfranchisement than to voter fraud.
Becker also said that there are multiple protections in place to prevent voters from using someone else's ballot. "The fact that all of these mistakes are being caught immediately and fixed should give people confidence in the integrity of our system," Becker said.
The Investigation: There is no investigation regarding this incident.
The Ruling: No fraud.
***
Ballots missing judicial candidate
The Claim: In Michigan, more than 6,100 voters received absentee ballots that left out a key judicial race.
The Facts: Officials confirmed that voters in Newaygo County acquired absentee ballots that left out a key judicial race. Newaygo County Clerk Jason Vanderstelt in a letter said that new ballots would be sent out October 1, and that the county has procedures in place to ensure that only one ballot per voter is counted. Vanderstelt said that Judge H. Kevin Drake, who is running unopposed for 78th District Court Judge, was not listed by the state on the "preliminary candidate listing," which was sent to ballot programmers in mid-August.
The Department of State, however, said that the judge was included in the candidate listing that was sent to all jurisdictions in early September. Jake Rollow, a Michigan Department of State communications director, said via email, "This was a county error. We provided the candidate listing to all counties on Sept. 2 and it included this judge. The same judge is on the ballot in Oceana County, because that county did not make the same mistake."
As of September 26, 41 voters who submitted ballots to local clerks have two options moving forward. They may return the replacement ballot to a local clerk and the ballot will be counted and their first ballot will be discarded, or they may leave their ballot as is and it will be counted without record for the 78th Circuit Court Judge race.
The Investigation: There is no investigation regarding this incident.
The Ruling: No fraud.
***
Receiving doubles of absentee ballots
The Claim: About 1,400 Virginia voters received duplicate absentee ballots because of clerical errors in Fairfax County.
The Facts: Virginia officials confirmed that approximately 1,400 voters in Fairfax County were mailed duplicate absentee ballots. Officials said that only one ballot per voter will be counted. The issue in smaller numbers also has happened in Henrico County and Richmond, officials said. In Henrico County and Richmond, about 400 voters received duplicate ballots.
Henrico County Clerk Mark Coakley asked that anyone who received multiple ballots return the unmarked duplicated ballot to their local election office in person or by mail. If voters are comfortable, they may destroy the unmarked duplicate ballot in their home, but the county prefers that the ballots be returned to them. "We understand this is a sensitive topic," Coakley said. "We take it with the utmost seriousness while correcting the situation."
Officials blame the error on the record demand. Henrico normally processes about 17,000 ballots during the presidential election, though this year it has sent out 39,000 absentee ballots and has had 8,000 early voters. Every ballot cast by a Virginia voter is recorded into the state verification system. If someone were to try to vote multiple times with the same identity, the system would mark the ballot as invalid.
This year will be the first in which Virginians eligible to vote in the general election can request an absentee ballot without a state-approved excuse such as travel or illness.
The Investigation: There is no investigation regarding this incident.
The Ruling: No fraud.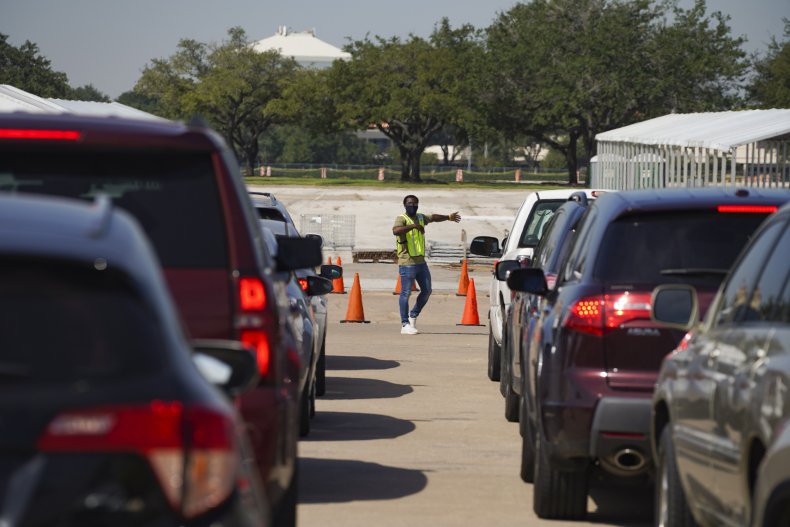 ***
New Jersey U.S. Postal Service worker arrested
The Claim: New Jersey U.S. Postal Service worker Nicholas Beauchene was arrested October 7 for allegedly discarding mail, including 99 election ballots, along his assigned routes in Orange and West Orange.
The Facts: Nicholas Beauchene, 26, of Kearny, is charged by complaint with one count of delay, secretion or detention of mail and one count of obstruction of mail. Beauchene is accused of discarding about 1,875 pieces of mail -- specifically 627 pieces of first-class mail, 873 pieces of standard-class mail, two pieces of certified mail, 99 general election ballots and 276 local Town Council and Board of Education campaign flyers.
According to court documents and statements, all mail was found thrown into dumpsters in North Arlington and West Orange on October 2 and October 5. The mail was due to be delivered September 28, October 1 and October 2 to the addresses along Beauchene's route. He was the only mail carrier assigned to deliver mail to the addresses of the recovered mail.
The Investigation: Beauchene's first court hearing took place October 7 via Zoom, during which he did not speak and was released into the custody of his brother on $25,000 bail. U.S. Attorney Sara Merin asked for the bail to be set at $50,000 because Beauchene resigned from the USPS earlier that day and admitted following his arrest to dumping the mail, though there was "no indication that there was any political motive."
The charge for delay of mail is punishable by a maximum of five years in prison and a $250,000 fine. Obstruction of mail is punishable by a six-month maximum prison term and $5,000 in fines. According to U.S. Attorney Craig Carpenito, the recovered mail was returned to the mail stream and would be sent to its intended recipients.
The Ruling: Undetermined.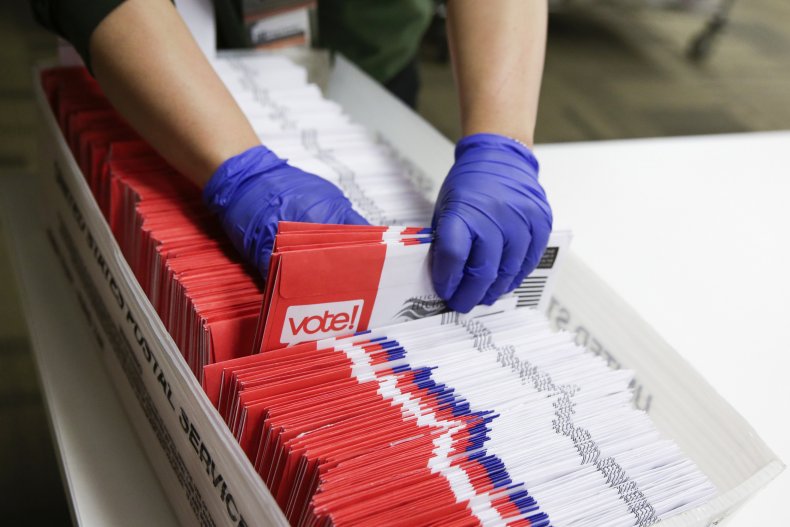 ***
Half-million mail-in primary ballots rejected
The Claim: More than 534,000 mail-in ballots were rejected across 23 states for the 2020 presidential primaries.
The Facts: According to The Washington Post, during the primaries, more than 534,000 mail-in ballots were rejected because of missed delivery deadlines, inadvertent mistakes and uneven enforcement of rules, all of which could affect the result of the general election.
In the 2016 presidential election, Trump won Michigan, Pennsylvania and Wisconsin (all of which have had mail-in ballot controversies this year) by 80,000 votes. Those states rejected more than 60,480 ballots during the primaries this year.
Election experts said that the amount of first-time mail-in voters this year and the vigorous White House race could lead to a record number of ballot rejections and trigger a legal war over which are valid and who the winner is. The number of ballots rejected in 23 states during this year's primaries surpassed the 319,000 mail and absentee ballots that were rejected during the 2016 presidential election.
According to a post tracker, about 195 million Americans are eligible to vote via mail for the general election, about 83 percent of voters. A majority of the mail-in ballots that were rejected during this year's primaries were from California, which threw out more than 102,000 ballots, and New York City, which tossed out more than 84,000.
The Investigation: There is no investigation regarding these incidents.
The Ruling: No fraud.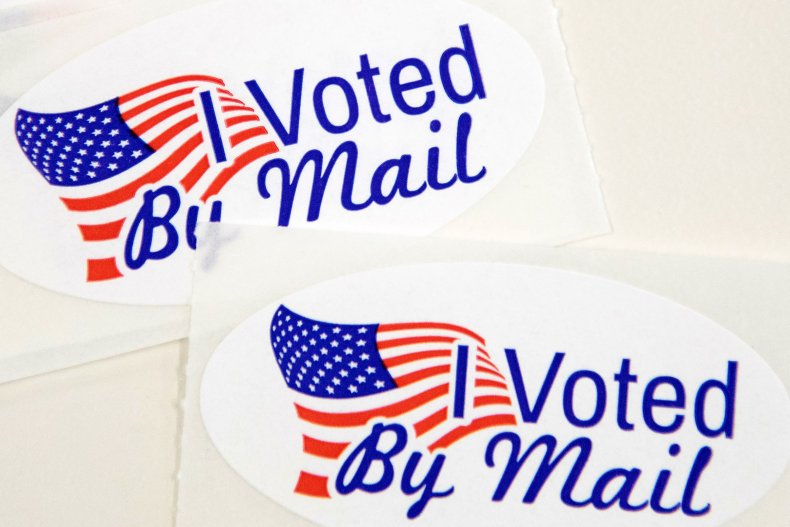 ***
Foreign countries will print "millions" of fraudulent ballots
The Claim: The theory that foreign countries could jeopardize the election with mail-in ballots started when U.S. Attorney General William Barr said in an interview with The New York Times on May 20: "We've been talking about how, in terms of foreign influence, there are a number of foreign countries that could easily make counterfeit ballots, put names on them, send them in. And it'd be very hard to sort out what's happening."
The theory since has been adopted by Trump and others. On June 22, Trump tweeted, "RIGGED 2020 ELECTION: MILLIONS OF MAIL-IN BALLOTS WILL BE PRINTED BY FOREIGN COUNTRIES, AND OTHERS. IT WILL BE THE SCANDAL OF OUR TIMES!"
The Facts: Election officials and experts have called this theory "preposterous" and "false." Jennifer Morrell, elections consultant and former local elections official in Colorado and Utah, told NPR, "Ballots are built unique for each election. Each jurisdiction will normally have dozens to hundreds of unique ballot styles. Proofs for each ballot style are reviewed and tested to ensure the ballot scanners will read those ballots and only those ballots. Even ballots created on that system from a previous election cannot be read."
In order for foreign countries to create fraudulent ballots, they would need to create thousands of different ballots from thousands of different counties with exact precision and detail in order to possibly pass as a genuine ballot.
If a foreign country wanted to rig the 2020 election via mail-in ballots, it likely would need to pay thousands of carefully selected U.S. citizens in pivotal states who would be willing to work with a foreign government and risk being caught and prosecuted, according to the Associated Press.
Mail-in ballots also are printed on specific paper, making it hard to imitate accurately. It would be much easier for a foreign country to interfere with the election through a social media campaign encouraging certain voters to not vote, or via cyberattack, which the FBI has warned against.
The Investigation: There is no investigation regarding this claim.
The Ruling: No fraud.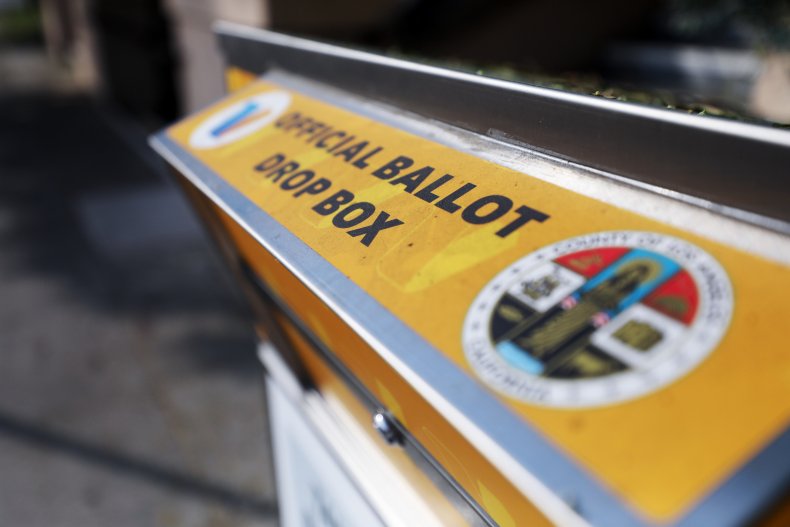 ***
Are Democrats trying to rig election?
The Claim: President Donald Trump repeatedly has boosted claims that mail-in voting will prevent Republicans from winning. Trump has accused Democrats of rigging elections via mail-in voting "because that's the only way they're going to win."
The Facts: Earlier in the year, Trump falsely attacked Nevada and Michigan for mailing out "illegal" absentee ballots to voters, and threatened to cut their federal funding. Two years ago, Michigan modified its voting rules to allow any registered voters to cast absentee ballots for any reason.
This year, because of the coronavirus, Michigan sent absentee-ballot applications to all 7.7 million registered voters in the state, not the actual ballots as Trump initially claimed. In response to Trump, Michigan's Democratic secretary of state, Jocelyn Benson, tweeted, "No voter should have to choose between their health & their vote. And every Michigan citizen has a right under our state constitution to vote by mail. With funding from the federal CARES act, I am ensuring every registered voter has the tools to conveniently exercise that right."
Republican states such as Georgia, Iowa, Nebraska and West Virginia also are mailing absentee-ballot applications to all registered voters and have received no criticism from Trump.
Nevada also allows registered voters to use absentee ballots for any reason. Republican Secretary of State Barbara Cegavske's office said a federal judge ruled that she "lawfully exercised authority granted to her by state law." The statement continued, "Nevada has many safeguards in place to ensure the integrity of an all-mail election... ."
During a briefing, White House Press Secretary Kayleigh McEnany declined to say which laws Nevada and Michigan allegedly broke with their vote-by-mail plans. Trump again accused Nevada during a campaign rally September 12. He accused the Nevada Democratic Party and Democratic Gov. Steve Sisolak of being "in charge of the election" and that "he (Sisolak) can rig the election." However, the Nevada election is not overseen by the governor but the Republican secretary of state and the county clerks.
A recent report by the Brennan Center, The Truth About Voter Fraud, concluded that the majority of voter-fraud-by-mail allegations turn out to be baseless and the few remaining allegations display irregularities and proof of other election misconduct.
Yet the Republican National Committee, along with other Republican groups, have come together to file a lawsuit against California, trying to prevent it from sending mail-in ballots to registered voters. It should be noted that Trump has voted via mail-in ballot in at least three elections.
The Investigation: There is no investigation, though there are ongoing lawsuits and legal battles between Republicans and Democrats regarding nationwide mail-in voting.
The Ruling: No evidence of rigging.