Latest 'Masked Singer' Theories On Identities Of Miss Monster, Turtle, White Tiger And Kangaroo
Only four masked singers are left in Group A, and each celebrity will take the stage to sing for a third time Wednesday night on The Masked Singer. The show has eliminated two celebrity hopefuls already while also revealing some of the biggest names the competition series has seen yet.
Last week, Llama was unmasked as actor and game host Drew Carey. The judges were understandably shocked at this big reveal, which came just a week after Robot's unmasking revealed he was rap star Lil Wayne.
The judges didn't make even a close guess about Lil Wayne, but they were in the right ballpark for Carey. Many of them suggested the celebrity was a comedian, given the masked singer's desire to bring entertainment to all viewers, which was revealed in one of Llama's clue packages.
It's still unknown if the judges' other guesses were correct. One more celebrity will be revealed on Wednesday, and the remaining three will apparently go on to compete against Groups B and C, which have yet to perform.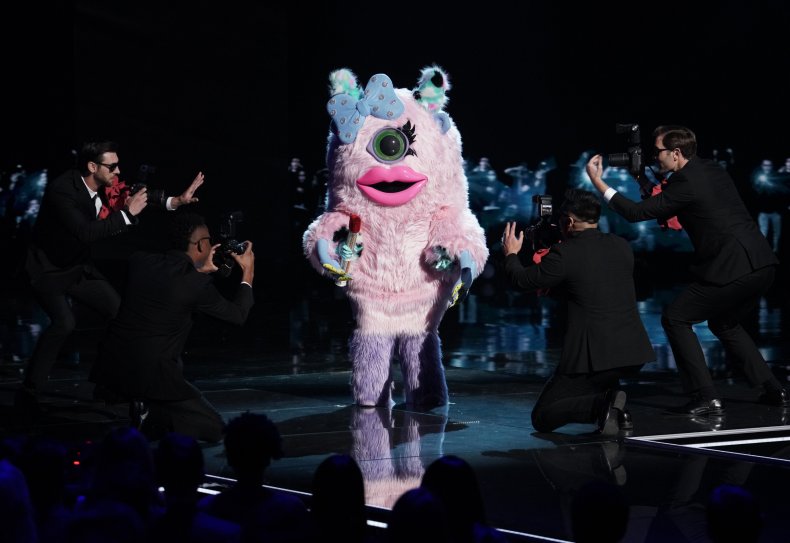 Here are some of the biggest fan theories for the remaining singers.
Miss Monster
On Twitter, there have been common guesses about the true identity of Miss Monster. The powerfully voiced, pink-costumed singer has been the subject of much speculation, with one guess occurring most often: Chaka Khan.
Some other theories have surfaced as well. Tina Turner is another leading name seen in online conversations. Cardi B and Macy Gray have also been named.
Turtle
The judges have gone wild with their guesses for Turtle. Nick Lachey and Zac Efron are some of the most recent guesses by the judges'panel, but Twitter users claim they're missing one obvious celebrity: Jesse McCartney.
Online commenters claim there's no denying it's McCartney's voice. For the remaining contestants, McCartney may be the most common prediction from viewers.
White Tiger
White Tiger also has generated some widely shared guesses. The leading theory seems to be that Rob Gronkowski is under the mask. This claim seemed to arise from White Tiger's size. The costumed singer stands tall and looks muscular.
The former New England Patriots star isn't the only guess. Others have named actor Jason David Frank and wrestler Diamond Dallas Page.
Kangaroo
An interesting theory about Kangaroo's identity surfaced during the show's first episode, on February 2. It says Kangaroo could be Jordyn Woods, the model who used to be Kylie Jenner's best friend. This guess seems to come from the celebrity's vocals, as well as the clue packages, which cite being in the spotlight for the wrong reasons and wanting to make a positive comeback.
Other theories name a handful of other guesses. Rapper Iggy Azalea and tattoo artist Kat Von D were named by some Twitter users, along with singer Jordin Sparks.