Latest Oil Platform Explosion Could Revive Reform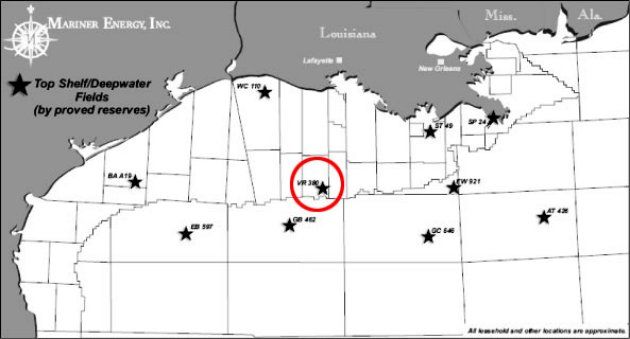 An oil platform about 100 miles south of the Louisiana coast exploded this morning, reportedly throwing 13 workers into the Gulf of Mexico. Coast Guard helicopters are now on the scene "actively pulling them out of the water," Cmdr. Cheri Ben-Iesau tells USA Today. The owner of the platform said no injuries were reported.
The platform differs from the BP rig that exploded earlier this summer, east of the current disaster site, in that it doesn't actually drill for oil, is fixed rather than floating, and is used primarily for oil production. Mariner Energy, the company that owns the platform, saw its shares drop 5 percent this morning on news of the accident.
Mariner said in a statement that it was working with "regulatory authorities" in the aftermath of the incident, that the cause was not known, and that an investigation will be undertaken. The company said that in the last week of August "production at the facility averaged approximately 9.2 million cubic feet of natural gas per day and 1,400 barrels of oil and condensate."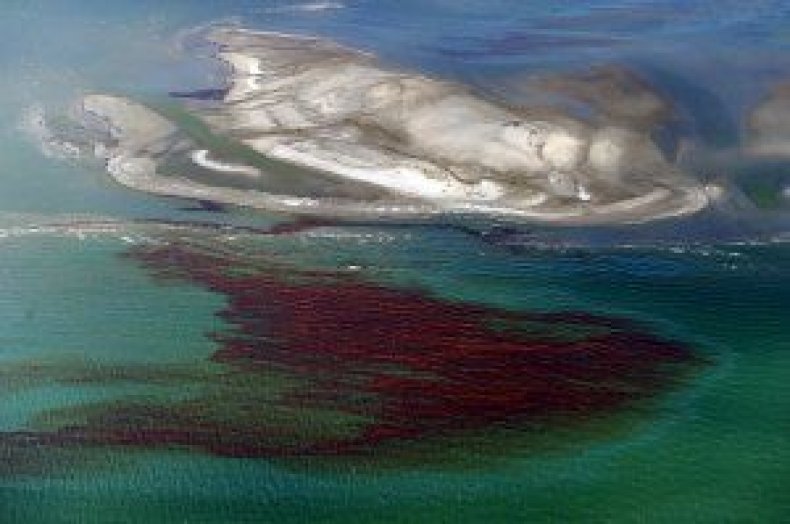 All the early reports indicate that this accident is unlikely to result in the sort of environmental catastrophe BP caused with the explosion of its Deepwater Horizon rig. Still, it could give momentum to the environmental lobby, only weeks after its hopes for comprehensive climate legislation were snuffed out by uncompromising Republicans and disorganized Democrats in Congress. As Tim Warman, an executive director at the National Wildlife Federation, will point out in the pages of next week's issue of NEWSWEEK, this accident is hardly an anomaly. According to a report recently published by the organization, there were more than 1,400 offshore-oil-related accidents from 2000 to 2007 alone, killing 41 people.
"These disasters demonstrate a pattern of feeding America's addiction to oil, leaving in their wake sacrifice zones that affect communities, local economies, and our landscapes," the report states.
Of course, this kind of tough talk has been commonplace since the BP spill in late April. But add the drama unfolding today to this summer's onshore pipeline accidents in Michigan and Utah, and voters might actually start to put some pressure on Congress to take on the issue.
Then again, Mariner lucked out in that this explosion took place just before Labor Day weekend, and could very likely be forgotten by Tuesday, when people start watching and reading the news again. It may sound cynical, but how many of the incidents listed in the NWF report have you heard of?