Latest Round of Russian Boycotts Includes Teams' Removal From Video Games
Video game developer EA Sports is among the latest of those boycotting Russia as they announced today that the nation's teams will be removed from two video games.
Earlier this week, FIFA, the governing body for soccer, and the International Ice Hockey Federation (IIHF) announced that they were banning Russian teams from competition, prompting video game developer Electronic Arts (EA Sports) to announce a similar ban from FIFA 22 and NHL 22.
In a statement on Wednesday, EA Sports FIFA announced that they have begun the process of removing the Russian National soccer team from the video game.
"EA SPORTS stands in solidarity with the Ukrainian people and like so many voices across the world of football, calls for peace and an end to the invasion of Ukraine," the statement said. "In line with our partners at FIFA and UEFA, EA SPORTS has initiated processes to remove the Russian National Team and all Russian clubs from EA SPORTS FIFA products including: FIFA 22, FIFA Mobile and FIFA Online. We're also actively evaluating related changes to other areas of our games. We will keep our communities up to date on any actions taken, and thank players for their patience as we work through these updates."
EA Sports NHL also issued a similar statement on Wednesday, saying that following the IIHF "suspension of all Russian and Belarusian National and club teams from IIHF competitions, we will be removing these teams from NHL 22 within the coming weeks. We stand with the people of Ukraine and join the voices around the world calling for peace."
The announcement by EA Sports FIFA and NHL comes as the Russian invasion of Ukraine continues. Russian military forces have continued to attack major Ukrainian cities, including the capital, Kyiv, and the nation's second-largest city, Kharkiv. Ukrainian officials, including President Volodymyr Zelensky, have accused Putin of committing war crimes by targeting civilians throughout the nation.
Amid the ongoing fighting between the two nations, a number of Russian boycotts have been announced. In a statement over the weekend, FIFA announced that all Russian teams will be suspended from competition "until further notice."
"These decisions were adopted today by the Bureau of the FIFA Council and the Executive Committee of UEFA, respectively the highest decision-making bodies of both institutions on such urgent matters," FIFA said. "Football is fully united here and in full solidarity with all the people affected in Ukraine. Both Presidents hope that the situation in Ukraine will improve significantly and rapidly so that football can again be a vector for unity and peace amongst people."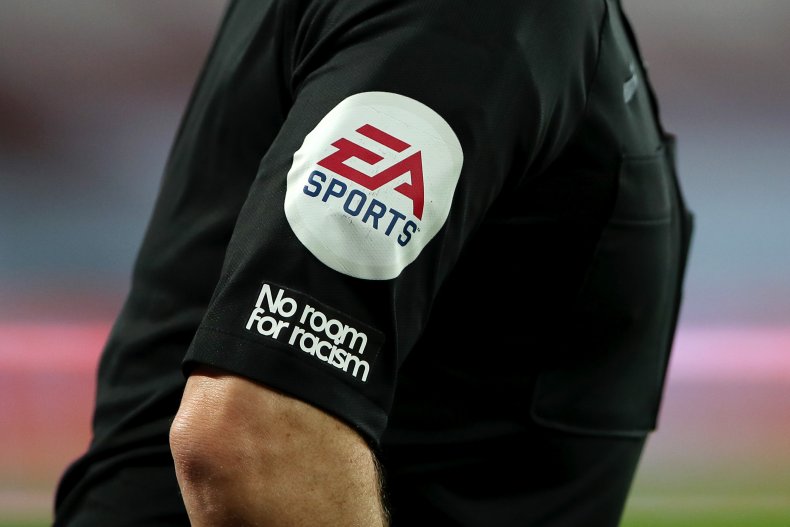 As the statement from EA Sports NHL noted, the IIHF recently announced the "suspension of all Russian and Belarusian National Teams and Clubs from participation in every age category and in all IIHF competitions or events until further notice."
The England Football Association also announced that they will not play any matches "against Russia in any international fixtures for the foreseeable future," saying that their decision was "out of solidarity with Ukraine."
In addition to those in the sports world boycotting Russia, Universal Pictures also announced that it was pausing "planned theatrical releases in Russia."
Several U.S. states, such as New Hampshire, Iowa, Ohio, Pennsylvania, Oregon Utah, Virginia and West Virginia have also announced a ban on Russian-made vodka brands.
Newsweek reached out to EA Sports for further comment.