Latest Scandal for Sigma Alpha Epsilon Frat: A Racist Video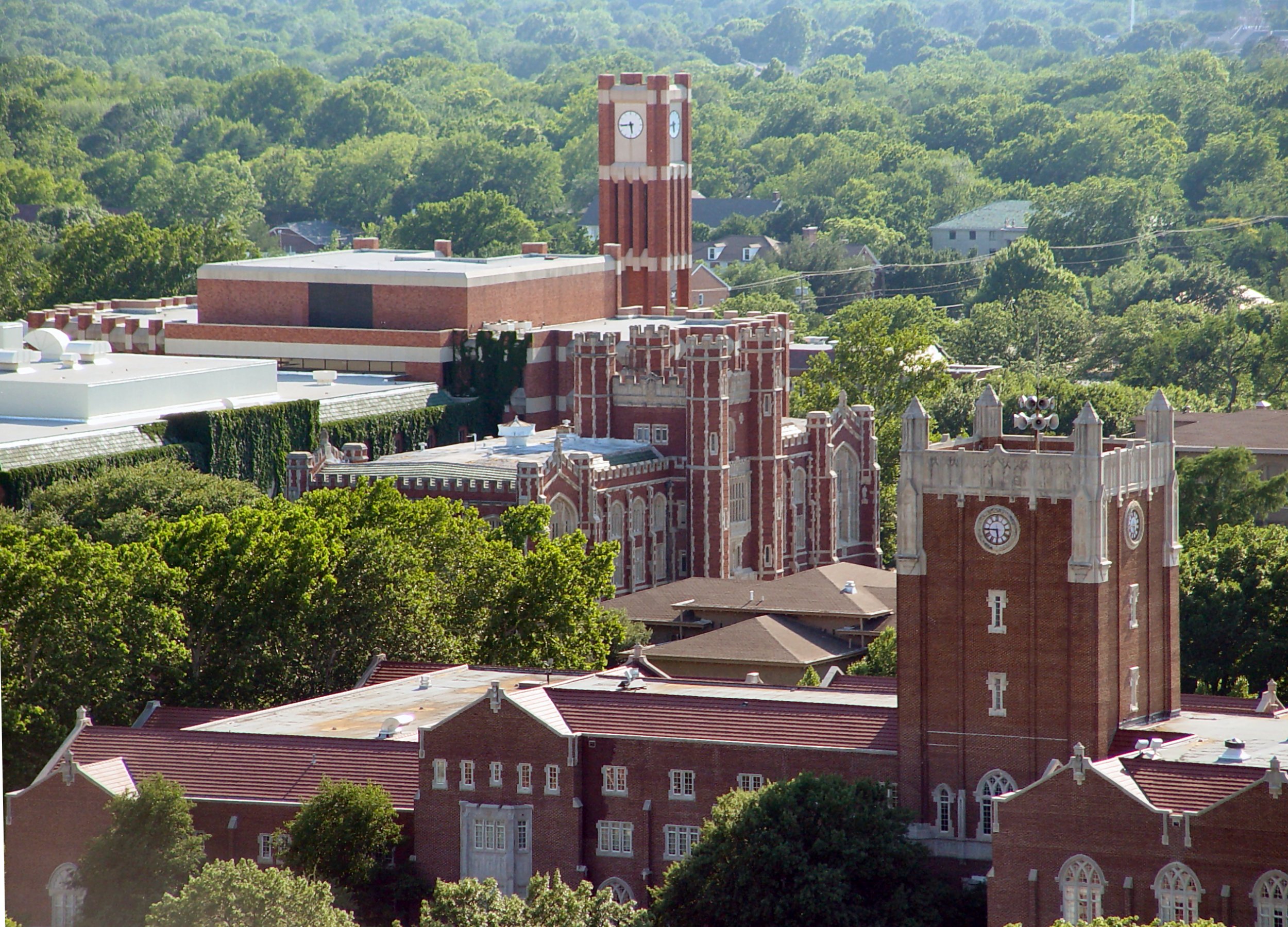 The downfall of the Sigma Alpha Epsilon (SAE) chapter at the University of Oklahoma (OU) came fast, after a racist video posted Sunday went viral. The nine-second video features frat members riding on a bus and singing about not admitting black students into the fraternity, using a racial slur. The video had been viewed more than 357,000 times as of midday Monday.
Hours after the video was posted, the national headquarters of SAE issued a statement saying it had closed the OU chapter and suspended all of its members.
"We apologize for the unacceptable and racist behavior of the individuals in the video, and we are disgusted that any member would act in such a way," fraternity officials said in the statement. "This type of racist behavior will not be tolerated and is not consistent with the values and morals of our fraternity."
The officials added that they hope to reestablish the chapter at some point.
SAE's national president, Brad Cohen, said in the statement that upon learning about the video, he "called an immediate board meeting, and we determined with no mental reservation whatsoever that this chapter needed to be closed immediately."
OU officials responded quickly, too. On Sunday night, university President David Boren said in a statement, "If the video is indeed of OU students, this behavior will not be tolerated and is contrary to all our values. We are investigating."
By Monday morning, after a campus rally organized by a black student organization drew an estimated 100 to 200 people, Boren issued a new statement, addressing the SAE members in the video.
"You are disgraceful. You have violated all that we stand for. You should not have the privilege of calling yourselves 'Sooners.' Real Sooners are not racist," he said, referring to the name of the school's athletic teams. "Effective immediately, all ties and affiliations between this university and the local SAE chapter are hereby severed."
Boren added that the house would be closed by midnight on Tuesday and all members would have to remove their belongings before then. An OU spokeswoman was unavailable to comment on whether the students would also face academic suspension or expulsion.
A university official confirmed to Newsweek that someone spray-painted "TEAR IT D" on the wall of the fraternity house overnight. (Some media reported it says "TEAR IT DOWN.")
"I wouldn't consider the actions of SAE indicative of every fraternity, but I definitely think it highlights areas of Greek life and Greek culture that are extremely problematic," OU's Student Government Association president, Kunal Naik, who belongs to another fraternity on campus, told Newsweek. "I think that it's time for Greek life to do some soul-searching in general from racism, homophobia, identifying if those are truly parts of Greek culture, those are things that are aided by Greek culture, and how Greek life needs to change so that it can still be a great support structure for a lot of men and women."
Naik added that although the student government has not previously had to deal with incidents of this nature, there has been a push to focus on racial diversity and acceptance.
About 25 percent of the student body participates in Greek life.
Kumba Sicarr, a student representative for Unheard, which organized the Monday morning demonstration, said the organization is pleased with the university's response but hopes its actions are only the beginning. "It takes more than putting out a public apology and kicking them out of their house, as well as saying that OU does not tolerate it. Unheard feels that more action needs to come," Sicarr said. "Two or three months from now, what's going to happen?"
Referring to racist incidents at the school, Sicarr said, "This certainly isn't the first and certainly isn't the last. Situations like these happen daily on campus." It's a place, she said, where people might get "kicked out of a frat party for the color of your skin, which actually happened to me and a few of my friends." People of color have also felt unwelcome in the classroom, she added.
In documents published in January, Unheard called for more black faculty members at OU, better financial aid for black students and more support programs for black students.
"The university aims to give students an opportunity at the 'Sooner Experience' within the duration of their collegiate career; however, black students do not and for many years, have not received the equal opportunity at this same experience," the documents say, adding that black students tend to feel excluded from events such as Homecoming Week. (A university spokeswoman was unavailable to respond.)
Of 27,303 students as of fall 2013, 4.2 percent were black, according to university data. Also that semester, about 2.17 percent of the full time-faculty members were black. The number of part-time faculty members was even lower, and there were no black deans or assistant deans.
As Inside Higher Ed points out, the OU video is one of several major scandals to hit SAE in recent years. Last December, Clemson University suspended its SAE chapter after photos went viral of a "Cripmas" party, featuring students dressed as gang members.
Last November, 15 SAE members at the University of Arizona were accused of assaulting students at Alpha Epsilon Pi, a historically Jewish fraternity. The national arm of SAE suspended four chapter members there.
At Arizona State University's SAE chapter in 2013, a member was hospitalized after reportedly consuming 30 ounces of tequila. And in 2012, a prospective member there drowned after a night of drinking. (Rolling Stone declared that chapter "the most out-of-control" fraternity in America.)
Other SAE chapters, including the one at the University of New Mexico, have faced sexual assault allegations. Some people have even quipped that SAE should stand for "sexual assault expected."
Bloomberg has called SAE the "deadliest fraternity," after the news service found that there were nine deaths associated with SAE between 2006 and 2014.
Correction: This article originally said that Rolling Stone called the chapter of Sigma Alpha Epsilon at the University of Arizona "the most out-of-control" fraternity in America. It was a Sigma Alpha Epsilon chapter at Arizona State University. This article also originally said that a prospective SAE member died at the University of Arizona and that an SAE member there was hospitalized after consuming 30 ounces of tequila. Those incidents happened at Arizona State University.