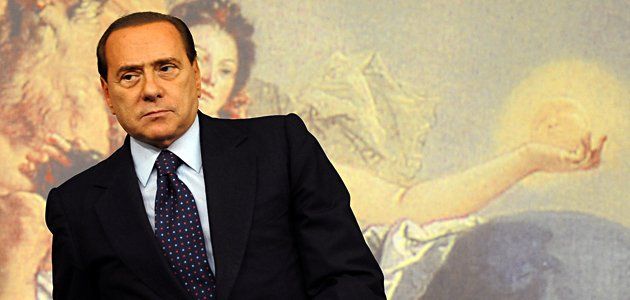 Every so often, Italians are reminded their country is falling apart, and why. Earlier this month, for instance, heavy rains and lack of attention reduced to rubble the famous House of Gladiators in ancient Pompeii. That was bad enough. Then the minister in charge of archeological sites, when asked if he would resign in shame, responded that he wasn't really responsible.
That's the way government works in Italy. No responsibility. No shame. No attention to a crumbling country. Today the economy is almost as frozen in time as the ash-covered ruins of Pompeii. For 20 years Italy has had virtually no growth, and nobody accepts the blame.
But on the political front, at least, change may be coming. Prime Minister Silvio Berlusconi, who has shown a miraculous knack for surviving charges of massive corruption and allegations that he leads the kind of life a decadent Roman emperor would have envied, suddenly appears to be losing his touch. Certainly he is losing key supporters.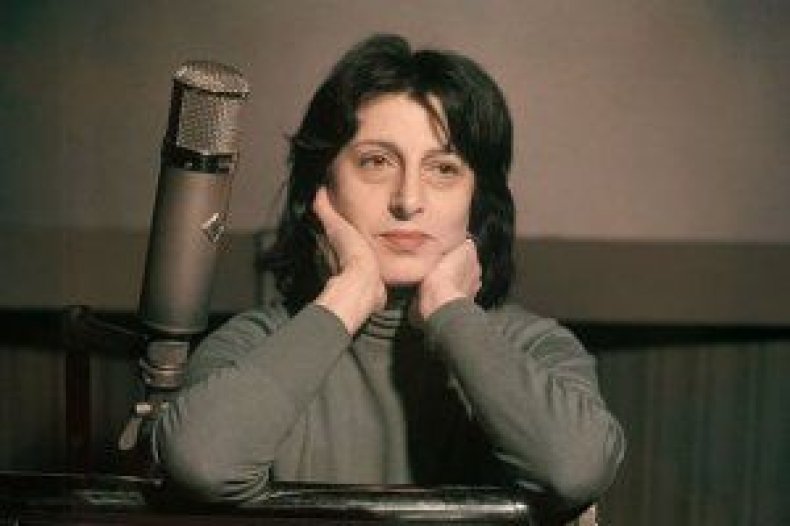 The proximate cause is yet another sex scandal. Berlusconi, 74, is reported to have played "bunga-bunga," a sort of ritual he said he heard about from Libyan dictator Muammar Kaddafi. It's a romp with a bevy of nude women, and among them, in Berlusconi's case, was a voluptuous Moroccan immigrant with the stage name Ruby the Heartbreaker, who happened to be underage at the time. When she was later picked up by police on a larceny charge, Berlusconi personally tried to persuade the cops to let her go because, among other things, she was the niece of Egypt's president. The Egyptian Embassy in Rome had to issue a statement saying, well, no, she wasn't.
The whole affair was at least as silly as it was salacious. Ruby says she lied to Berlusconi about her age and she never actually had sex with the old satyr. And while such narratives of lust once actually enhanced the prime minister's hard-won reputation for virility, this time around the stories left rather the opposite impression.
In any case, the scandal was just the pretext needed for Berlusconi's erstwhile supporters to turn their backs on him after years of growing disappointment in the state of the nation. Gianfranco Fini, the leader of the lower house of Parliament, told a rally earlier this month, "We cannot go on this way." But Fini had split publicly with the prime minister back in July, after a 16-year alliance. Now Fini is forming his own party, and he's been threatening to pull out of the government altogether. According to Italian media he can count on the support of some 2,600 local officials and 47 lawmakers joining him from the ranks of Berlusconi's party. If his party were to vote with the opposition in Parliament, he could bring down the government.
The Catholic Church could be an even bigger problem for Berlusconi. For years it seemed almost oblivious to his manifest mischief, but after the latest uproar Avvenire, the daily newspaper published by Italy's bishops, declared that "personal sobriety and decorous respect of the public office one represents is the minimum" that should be expected of a country's leader. Berlusconi had to scrap a planned appearance at a conference on family values after some participants said they were uneasy with his presence.
Major business interests are also growing uneasy. Before Berlusconi was a politician he was a billionaire media mogul, and his core support has been among Italy's small- and medium-size companies. But now Confindustria, the powerful association of entrepreneurs and industrialists, has backed away from him. Emma Marcegaglia, the head of the organization, said pointedly that it's time to recover "a sense of dignity. Otherwise it is not possible to go ahead." And that's not just a matter of bunga-bunga.
Italy's government is so dysfunctional that it took 153 days to appoint a new minister for economic development after the previous one resigned because of a corruption scandal. Italy has emerged from its worst recession in 60 years, but only barely. Last year the economy shrank 5 percent. This year it's projected to grow 1.2 percent, but prospects for further growth are severely limited. Finance Minister Giulio Tremonti used to say that Italy only had to wait for Germany to recover and then things would improve. But while Berlin's economy managed to grow by a record 2.2 percent in the second quarter this year, Italy couldn't squeeze out half a point. Meanwhile, Italy's debts are mounting to truly desperate levels.
According to HSBC, Italy will account for more than a third of the €71 billion of bonds that EU governments sell in November. Italy is the third-largest economy in the euro zone, and it's carrying, by far, the biggest debt burden: about 120 percent of gross domestic product. Next year Italy is expected to sell more than €225 billion worth of bonds—more than Spain, Portugal, Ireland, and Greece combined. And premium investors are starting to expect a yield on Italian debt similar to what they demand from those smaller, supposedly shakier countries.
Stefano Casertano at Potsdam University argues that "the markets are waiting" to see how the Italian political crisis evolves (and also how the G20 meeting in Seoul shakes out). While Standard & Poor's recently confirmed its A-plus rating for Italy's sovereign debt, it also warned that Italy's ratings "could come under downward pressure if political instability were to impede the implementation of the current plan" to achieve budget targets.
Huge practical questions loom ahead that will require tough political and financial decisions, and there's very little hope of a rescue if things go wrong. The nominal size of Italy's debt, at about €1.8 trillion, makes it too big to be shored up by the EU's €750 billion financial backstop that was set up after Greece nearly defaulted in May. If the EU goes ahead and enforces rules on debt levels that require total borrowing be no more than 60 percent of GDP, Italy would have to start making truly massive cuts. But who is debating—who is deciding—how to meet these challenges? Not Berlusconi. Not the Parliament he controls.
Everyone is in a state of political paralysis. Fini is not ready to go to the polls yet. Neither are any of the other potential leaders of the opposition, like Luca Cordero di Montezemolo, the former head of Confindustria. Berlusconi, meanwhile, is waiting for a crucial decision from the Constitutional Court, which is supposed to decide on Dec. 14 whether the last law introduced to keep anti-corruption prosecutors away from his door will actually hold up. The earliest that elections might be held would be in the spring, and according to pollster Renato Mannheimer, the results could keep Berlusconi in office—but with a split Parliament that's even more ineffectual than the present one.
The resulting disaster might not be as dramatic as the last days of Pompeii, or as sudden as the recent collapse of ruins there. But if Italy's leaders don't start paying more attention to the country's needs, taking tough decisions and full responsibility, the future of millions of people could be reduced to ashes.