Latest TikTok Trend Landing Students, Administration in Hot Water
A new trend that emerged on TikTok led to some trouble for students and administrators in a few different school districts.
As Nardo Wick's song "Who Want Smoke??" plays in the background, video subjects are seen miming the movements of pointing and shooting a gun with their cellphone or their hands.
Fox 32 reported that the administration of Illinois-based Tinley Park High School responded to a video that was posted showing what appeared to be students, teachers and the principal participating in the challenge. However, district spokesperson Jamie Bonnema claimed the teachers and the principal thought they were in a video promoting school spirit.
"We were extremely disappointed when we saw this video," Bonnema said in a statement sent to Newsweek. "We are currently taking this video seriously and investigating the situation."
She added it was "disheartening" to watch the video and for students to find the content to be "humorous."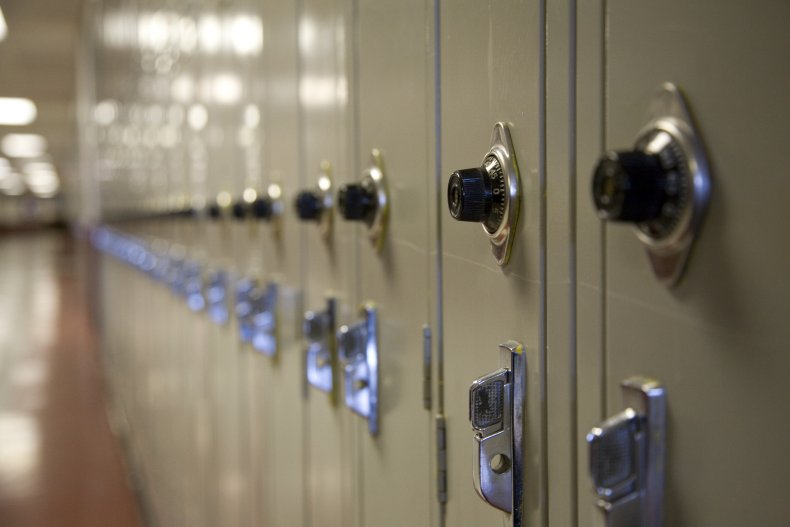 "It's even more saddening that a student would choose to mislead staff members who are there to support them and help them every day," Bonnema concluded.
The video, which Fox 32 stated was first posted to Facebook, was reuploaded to TikTok.
In addition to Tinley Park High School, TikTok user @0fficial.lilchriss alleged that more than 50 students were suspended from Tennessee's West Creek High School for taking part in the trend.
He posted a series of videos explaining that after posting the "Who Want Smoke??" video, he was called to the front office along with other people who were in the TikTok video.
@0fficial.lilchriss said administrators were talking about alternative schools and different forms of suspension as police arrived at the school.
"CPD was talking to us about how it could be a felony charge, this that and the third, how I could go to jail for it," the TikToker said.
Many commenters under @0fficial.lilchriss's videos were confused as to why the students were suspended for taking part in the trend and supported the students.
"Why they treating ya like criminals over a TikTok. That everyone been doing at that," one person wrote.
"Other kids prolly doin drugs n da bathroom but they worried bout sum phones [sic]," another viewer wrote.
A commenter wrote, "I don't think it's that serious that y'all shoulda got suspended. It's a challenge online and no harm was done to anybody. Y'all parents need to cuss."
Some were surprised that the students were told they may face a felony charge.
"A felony charge for throwing your phone in the air? Wow never heard of it," a viewer wrote.
Newsweek reached out to West Creek High School for further comment but did not receive a response prior to publication.