Latest Tornado Warnings: Flash Flooding and Severe Thunderstorms for Montana, Kansas and Nebraska
Severe thunderstorm watches and warnings are in place for the Plains through to the Mid-west until this morning, according to the National Weather Service (NWS).
At 2:25 a.m. CDT, NWS warned that severe thunderstorms were located along a line extending from three miles north of Oketo to six miles east of Blue Rapids
to three miles south of Randolph, moving east at 50 mph. It is expected that these storms will cause damage to roofs, siding and trees.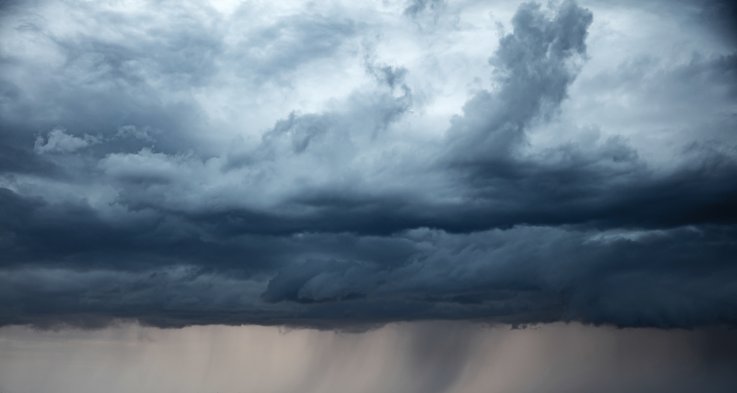 The thunderstorm watch is in effect until 5:00 a.m. CDT, affecting counties Johnson, Nemaha, Otoe, Pawnee, Richardson, Gage, Jefferson, Lancaster, Saline and Seward, in southeast Nebraska.
Northeast Kansas is also under thunderstorm watch with counties Marshall, Pottawatomie and Riley, which includes cities such as Blue Rapids and Marysville. In north central Kansas, Clay, Cloud, Ottawa, Republic and Washington counties are under watch as well.
NWS advises that for protection, residents should move to an interior room on the lowest floor of a building.
There is also a flash flood watch in effect in southeast and east Montana, affecting Carter county. According to NWS, thunderstorms will produce areas of heavy rain through the night, with some locations seeing between one to two inches of rain in a short time period. Some will see highs of two to three inches of rainfall an hour. Streams and low-lying areas are at risk from flash flooding as well as rural roads.
There was also a tornado watch in place for Montana, which was in effect until 9:00 p.m. last night. It affected Big Horn, Carbon, Carter, Custer, Fallon, Golden Valley as well as other counties. According to NBC Montana, it was forecast that "winds up to 80 mph and large hail will be possible with these storms."
While it has not been confirmed, at the time of publishing, whether a tornado had touched down in Montana, Bray Brewster of NBC Montana shared an image from "Lori Sorenson" which shows a possible tornado at Billings airport. According to NWS Billings, "nothing was reported" but it will be looking into it.
Other social media users shared images of the thunderstorms, with some sharing images of apple sized hailstones. Journalist Stella Sun, ABC Fox Montana, shared an image from Kalyssa Hullinger of a hailstone which came down in the Acton and Molt area.
Another user @757Spy shared an image of a rainbow during a thunderstorm, writing: "How about that! A rainbow right in the middle of the t'storm. Wind still howling, out-flow still chilly, hail dancing on some cars, but we get a rainbow too. Only in Montana."
NWS warns that a flash flood watch means that conditions can lead to dangerous situations. It advises that if drivers encounter flooded roads, they need to turn around.
Latest Tornado Warnings: Flash Flooding and Severe Thunderstorms for Montana, Kansas and Nebraska | U.S.