Trump's Approval Rating Plunges Among Young Voters—Even Republicans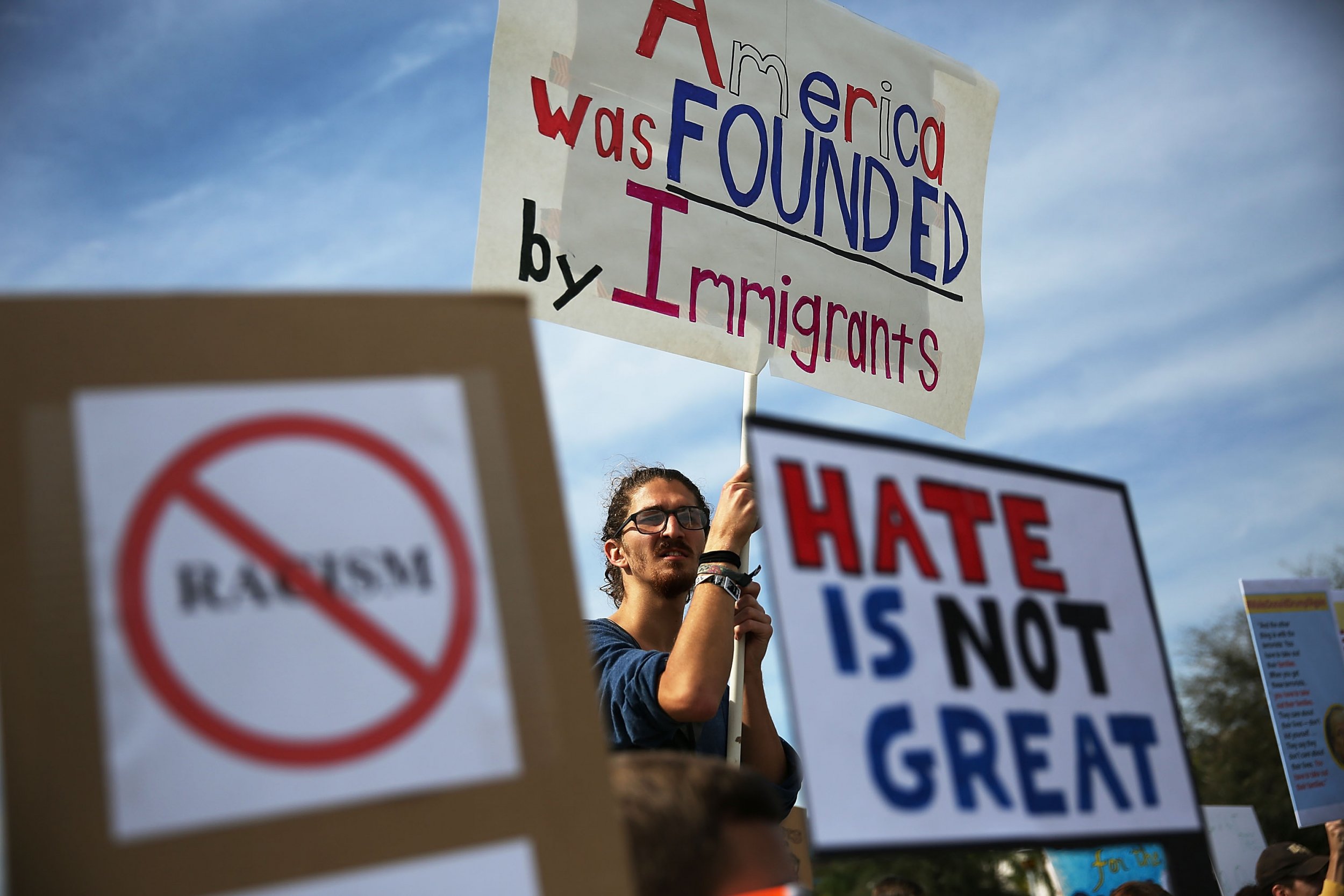 President Donald Trump's popularity has been tanking for months, but it just got worse: Now, even his fan base of young Republicans is starting to abandon him.
In a Harvard Institute of Politics poll released Tuesday, just 25 percent of millennial respondents said they approved of Trump's job performance so far, which is part of the reason his overall approval rating has slid 7 percentage points since spring. And while there was little change in the number of self-identified Democrats who said they gave Trump a passing grade, support among Republicans dropped significantly—to the tune of 12 percentage points.
The survey, which included responses from about 2,000 18- to 29-year-olds contacted between Halloween and November 10, found that the young respondents were displeased with how Trump is handling nearly every major issue. His approval ratings for dealing with the economy, Islamic State militant group (ISIS), health care, climate change and race relations have all dropped—or stayed almost exactly the same—since spring.
Only 14 percent of people said they thought the country was generally headed in the right direction. Nearly 40 percent of Republicans said they were fearful about the future of America.
Feelings like those, as polling director John Della Volpe said in a news release, could "soon be turned into the fuel that will reform our government." He added: "The only question is whether this comes from inside or outside the traditional party structure."
The less-than-stellar approval ratings and other poll data don't bode well for Trump, but maybe he's used to it. Fifty-five percent of young voters cast ballots for Trump's opponent, Hillary Clinton, during the 2016 election, according to the Center for Information and Research on Civic Learning and Engagement. In August, GenForward found that just 14 percent of millennials polled said they thought he was honest and trustworthy, with 55 percent saying they thought Trump wouldn't last a full four years in office.
It's not just young people who want to tell Trump, "You're fired." He is similarly unpopular among the general public. As of Monday, the website FiveThirtyEight put his approval rating at 37.9 percent, which is lower than any other president at this point in his term in recent history.
Then again, Trump has suggested the numbers are skewed. "#FakeNews likes to say we're in the 30's. They are wrong," he tweeted November 14. "Some people think numbers could be in the 50's. Together, WE will MAKE AMERICA GREAT AGAIN!"